If you are the first few people entering a new course in CN Post, you will be prompted to select a course category. This enables CN to connect your course with other courses of a same or similar subject. (hint: if you are a student, don't worry the category you selected is not accurate. When your course instructor enters the course, CN will ask him/her to verify your selection).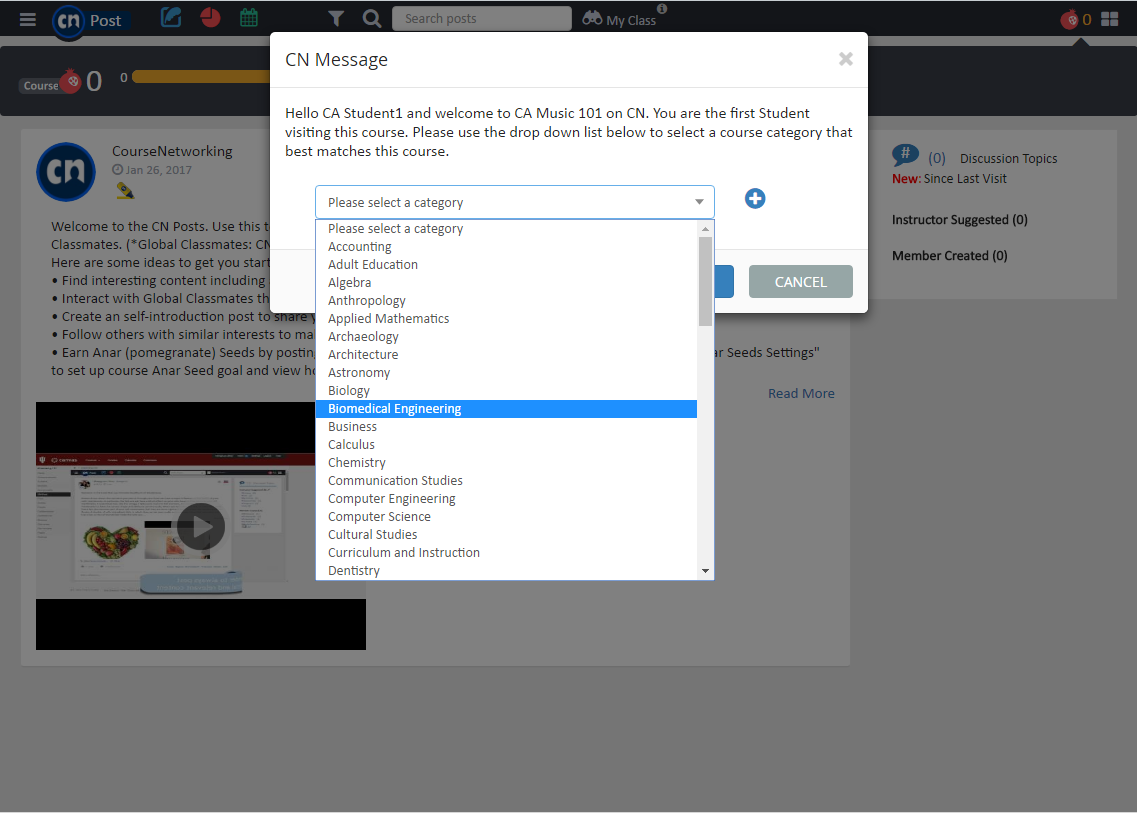 The first time you go to a course in CN Post, you will see this instruction post. Read it and watch the CN Post quick-start tutorial video. This will help you get onboard CN faster.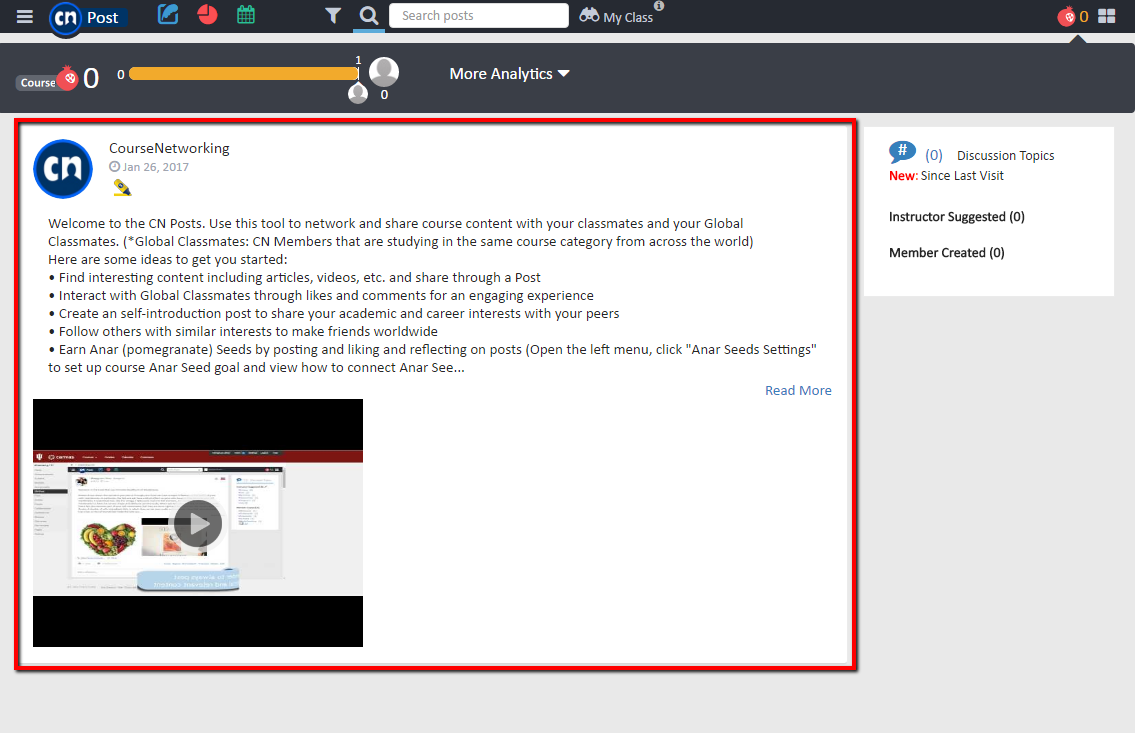 Now, it's time to create a post. You can create a post to introduce yourself, share course related materials, reflect on a learning topic, or ask your class a question. Remember to use hashtags to label your discussion topic. (hint: you can also click the red pie chart tool to create a poll. You will discover how engaging it is).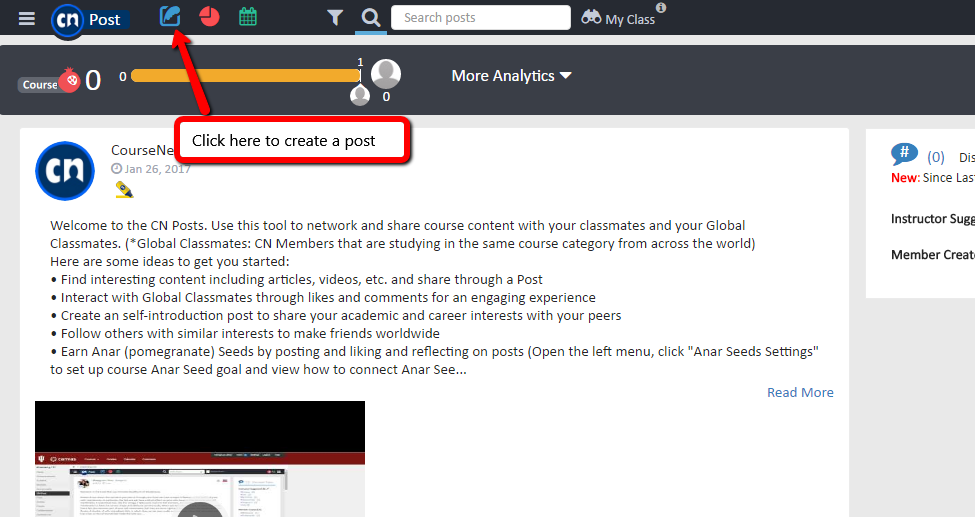 If there are no posts in your course or you want to read more posts, witch to "My Global Class" view to read posts from your Global Classmates and Global Instructors. You can rate and reflect on their posts and follow or message them.