When course instructors and designers create a new activity or update an existing activity in a Pathway course, they can send out a notification to all of the course members. This feature is available in institution courses and paid personal courses.
Create or update an activity
When you create a new activity in your Pathway course, you see a checkbox at the bottom of the form that says "Notify course members that you created this activity". If you are updating an existing activity, the checkbox says "Notify course members that you updated this activity". Check this box if you want to send out the notification.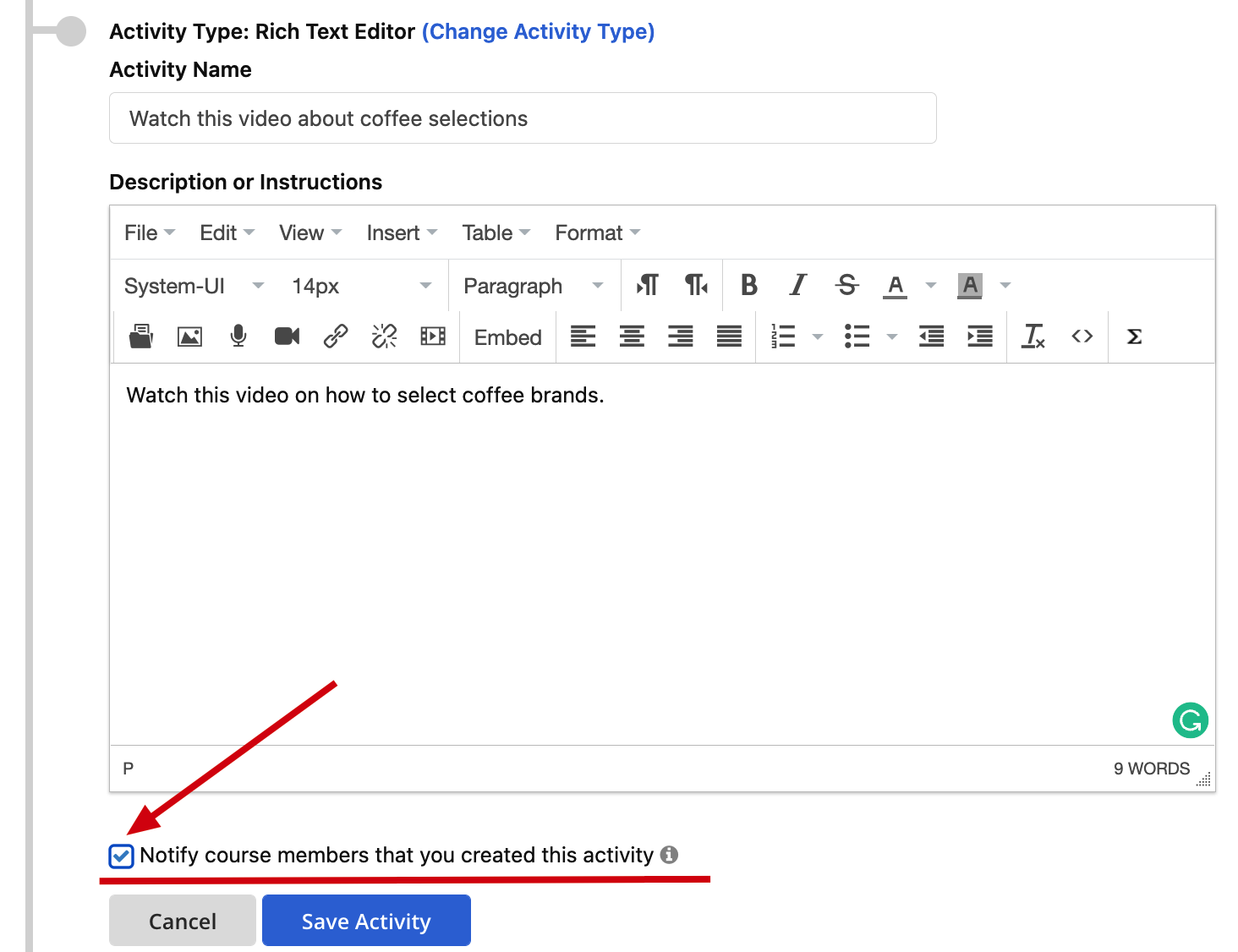 Course members receive notification
Course members will receive the notification in the following three places.
1. They will receive a notification email like the one below. The email includes the very beginning sentence of the activity description/instructions. Users can click the activity link to log in to CN and view the entire content.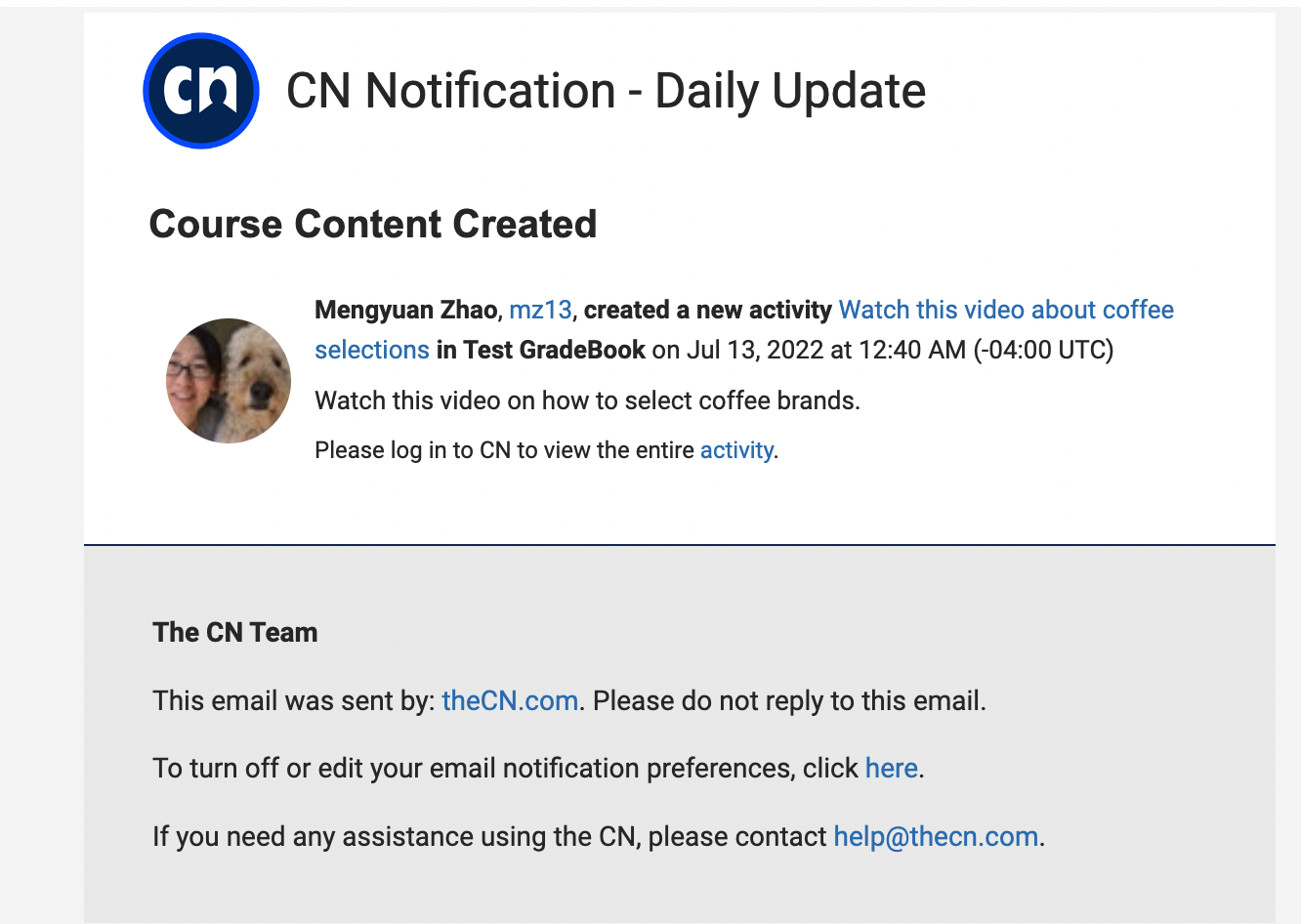 2. Course members will also receive a system notification about the change from the bell icon on the CN navigation bar. Clicking this notification messaging, users will be taken to the corresponding activity.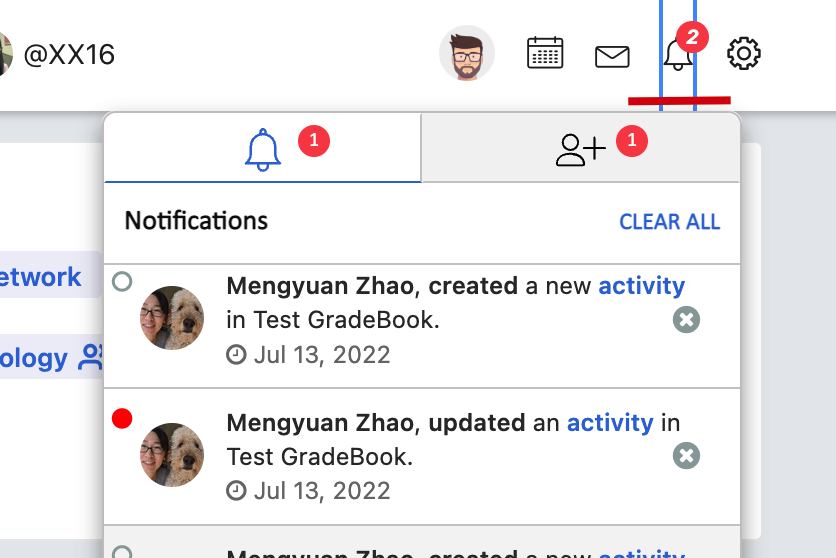 3. If course members have allowed CN push notifications on their mobile phones or web browsers, they may receive a push notification about the change as well.
Adjust Notification Settings
Individual users can go to Notification Settings thecn.com/user/settings to adjust the frequencies of the email notification and push notification. By default, the email notification for course content creation/update is daily and the push notification is immediate. Please note that 1. the settings here control all of the Pathway courses (not a specific course) of a user, and 2. the system notification under the bell icon is sent out immediately after the change and its frequency cannot be modified.