You set course completion settings and students are working on the course. Now, you want to know how many students have completed that course and the completion rates of different courses at the institution level. In this article, we will show you the various analytics and reports CN provides for course completion.
Part 1: course-level reports
GradeBook: if a course has completion requirements set up, a new column titled "Course Completion" will automatically appear on the course GradeBook. It records each student's course completion data.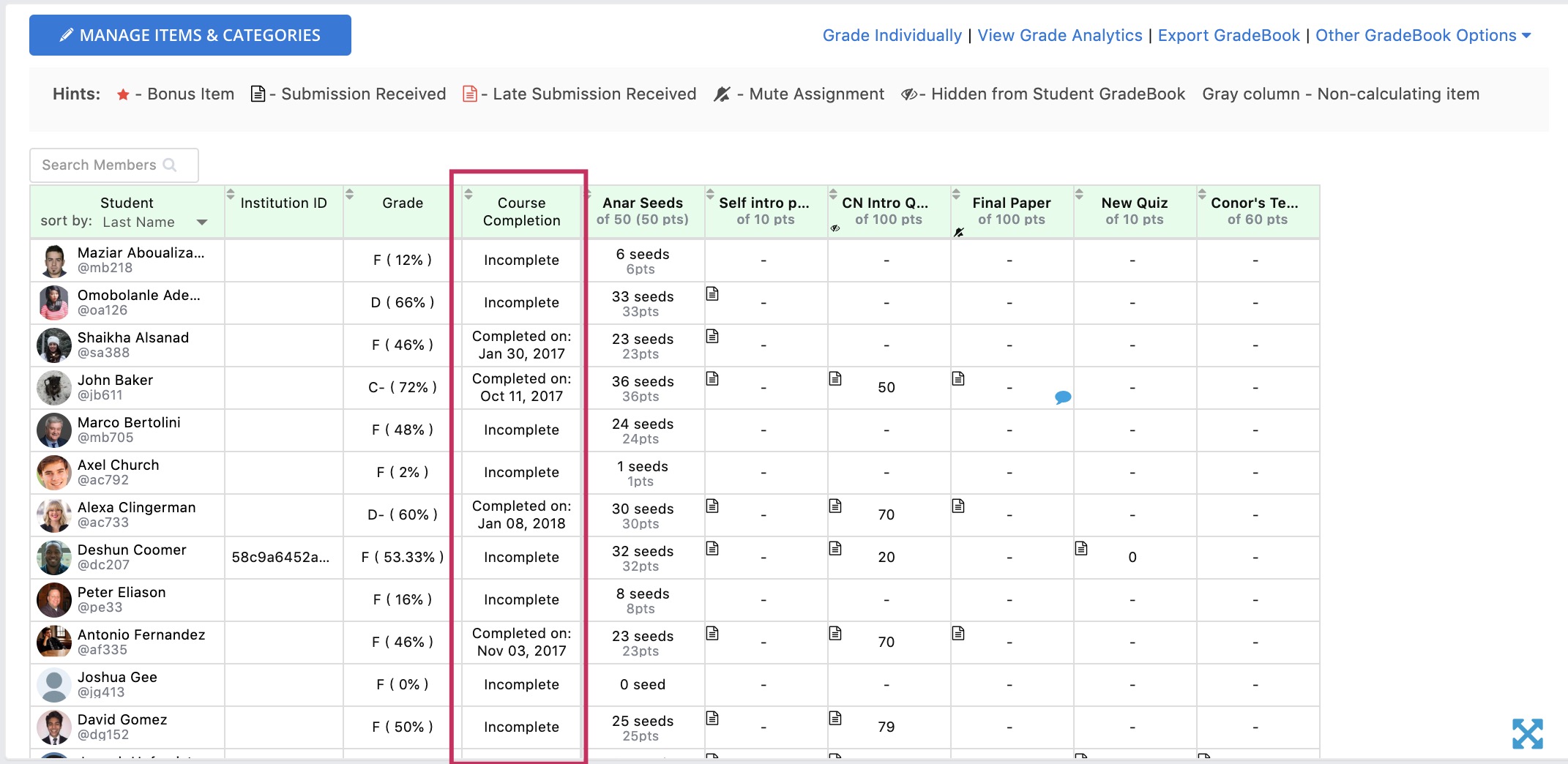 Roster: course completion isn't part of the course Roster table, but it is a column on the exported CSV file.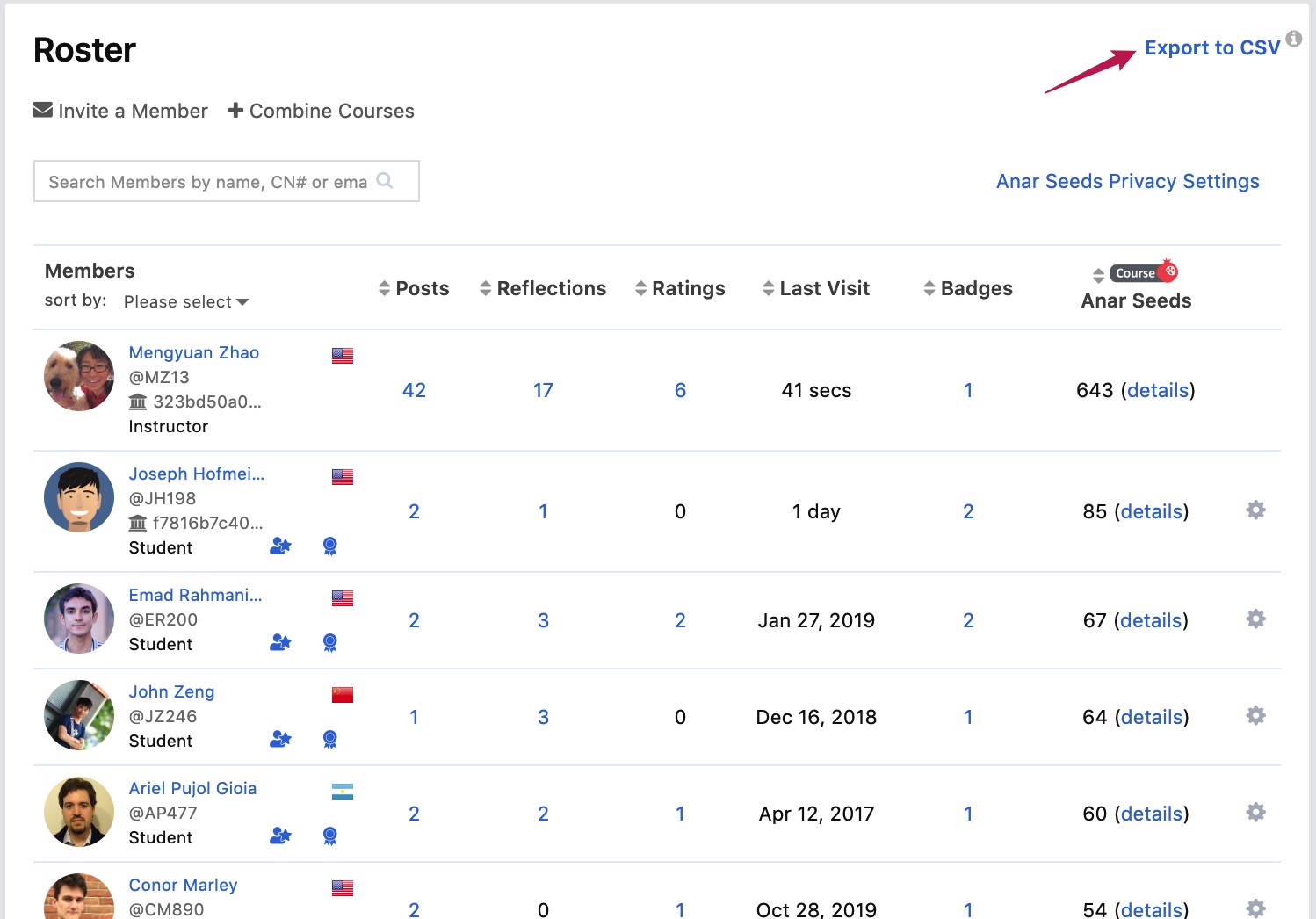 Badges page: if the course completion badge is set up, instructors may go to the Badges page (from the left course menu), find that specific badge, and view badge recipients.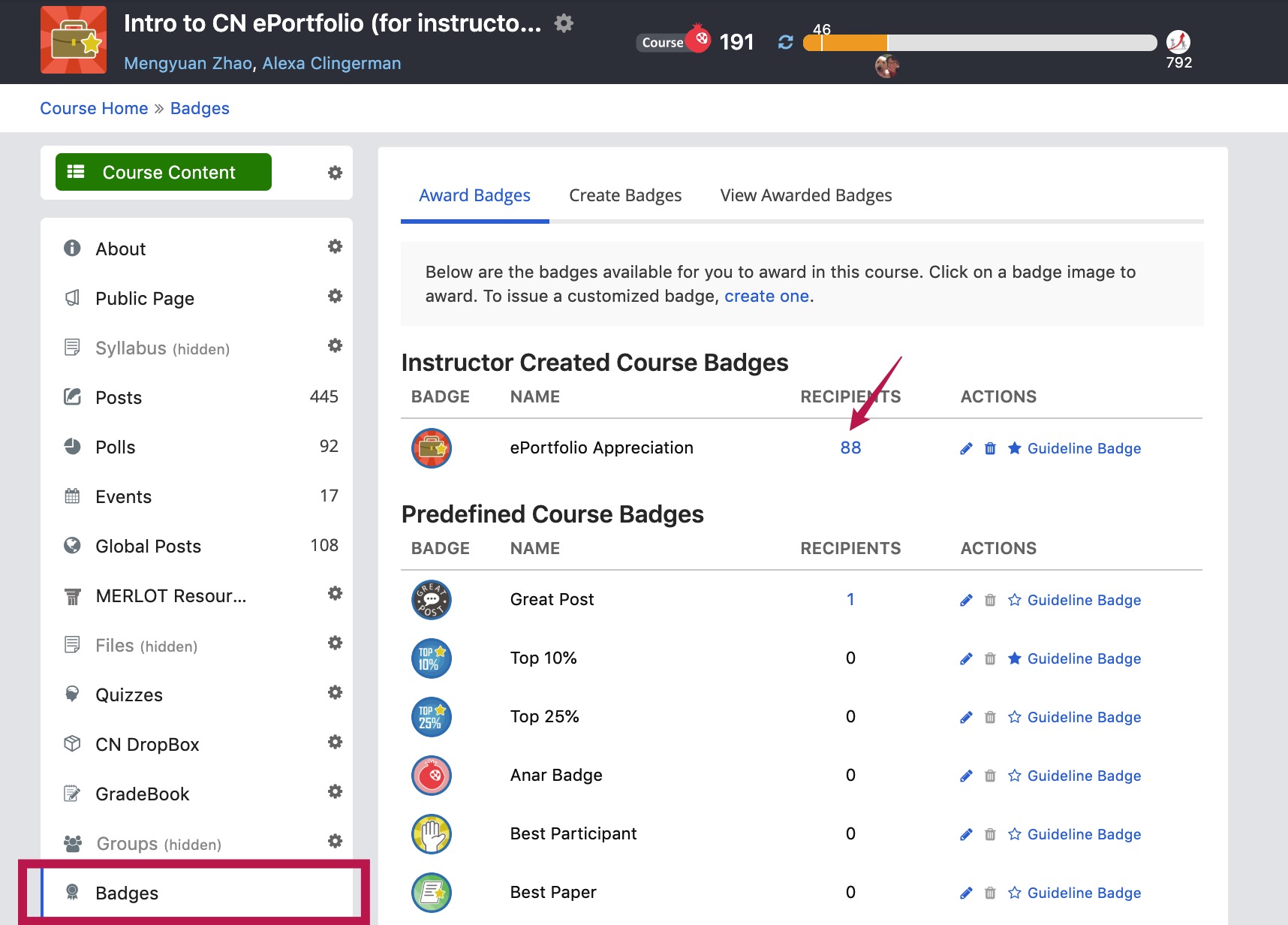 Part2: institution-level reports
Manage Auto-Awarded Certificates: if institution courses issue the course completion certificate, institution admins can go to CN Channel>Badges, Certificates, & Transcripts>Certificates>Manage Auto-Awarded Certificates, click the RECIPIENTS number link to download a report. This report includes data from all courses.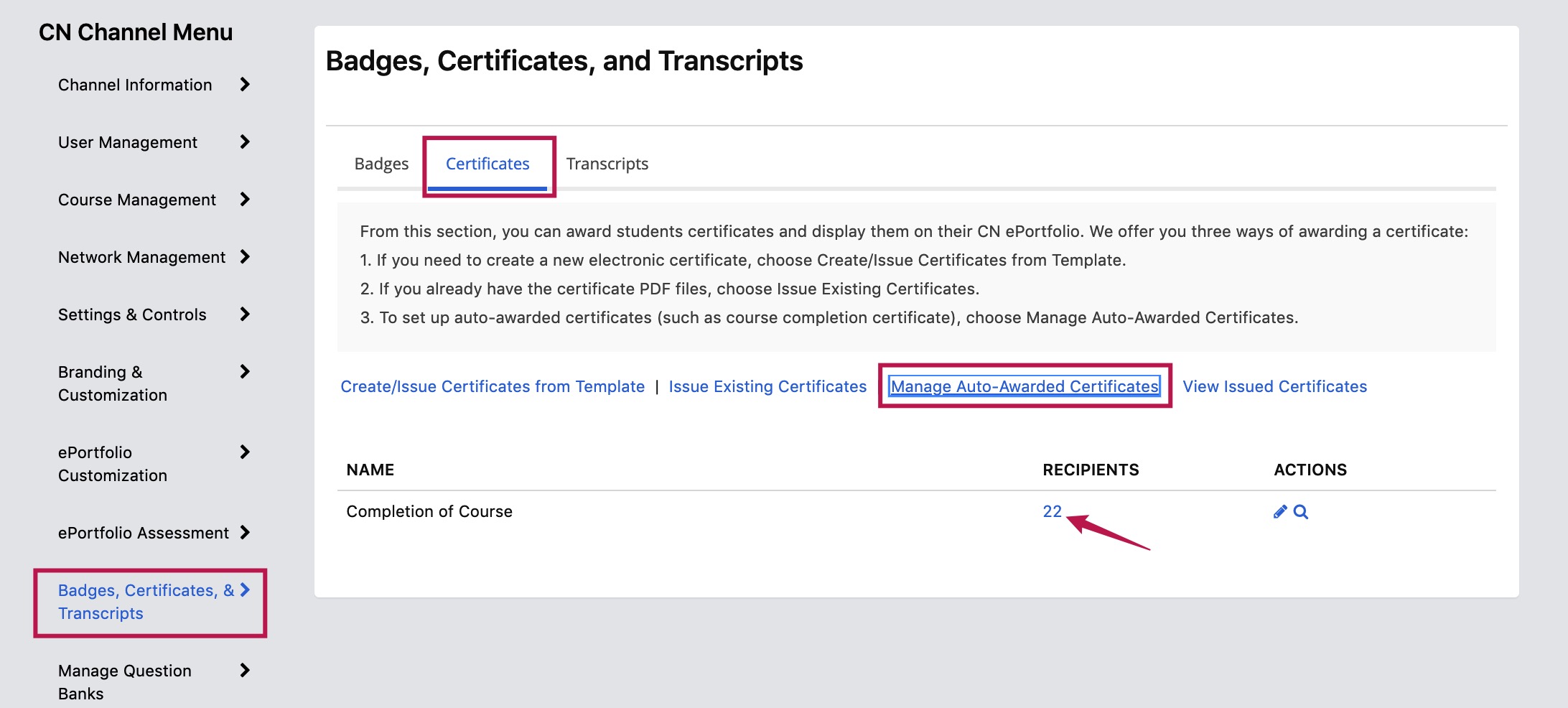 CN Channel>Reports&Analytics:
1. Under "Institution Reports", institution admins select reporting item "Course Completions", define a time period, then either generate a line graph (see an example below) or export a CSV report.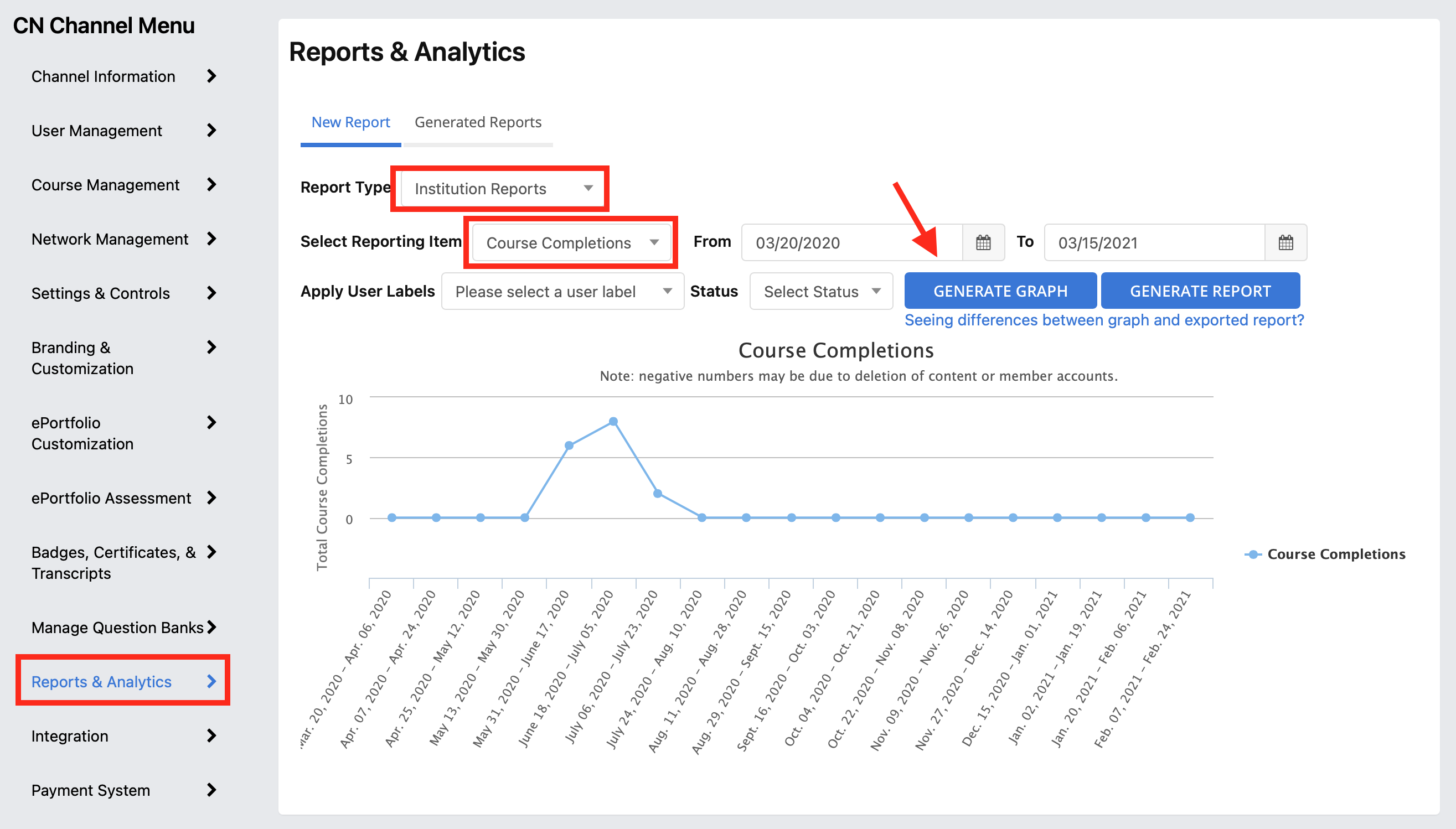 2. The "Course Completions" column on the Course Reports shows the number of completions in each course.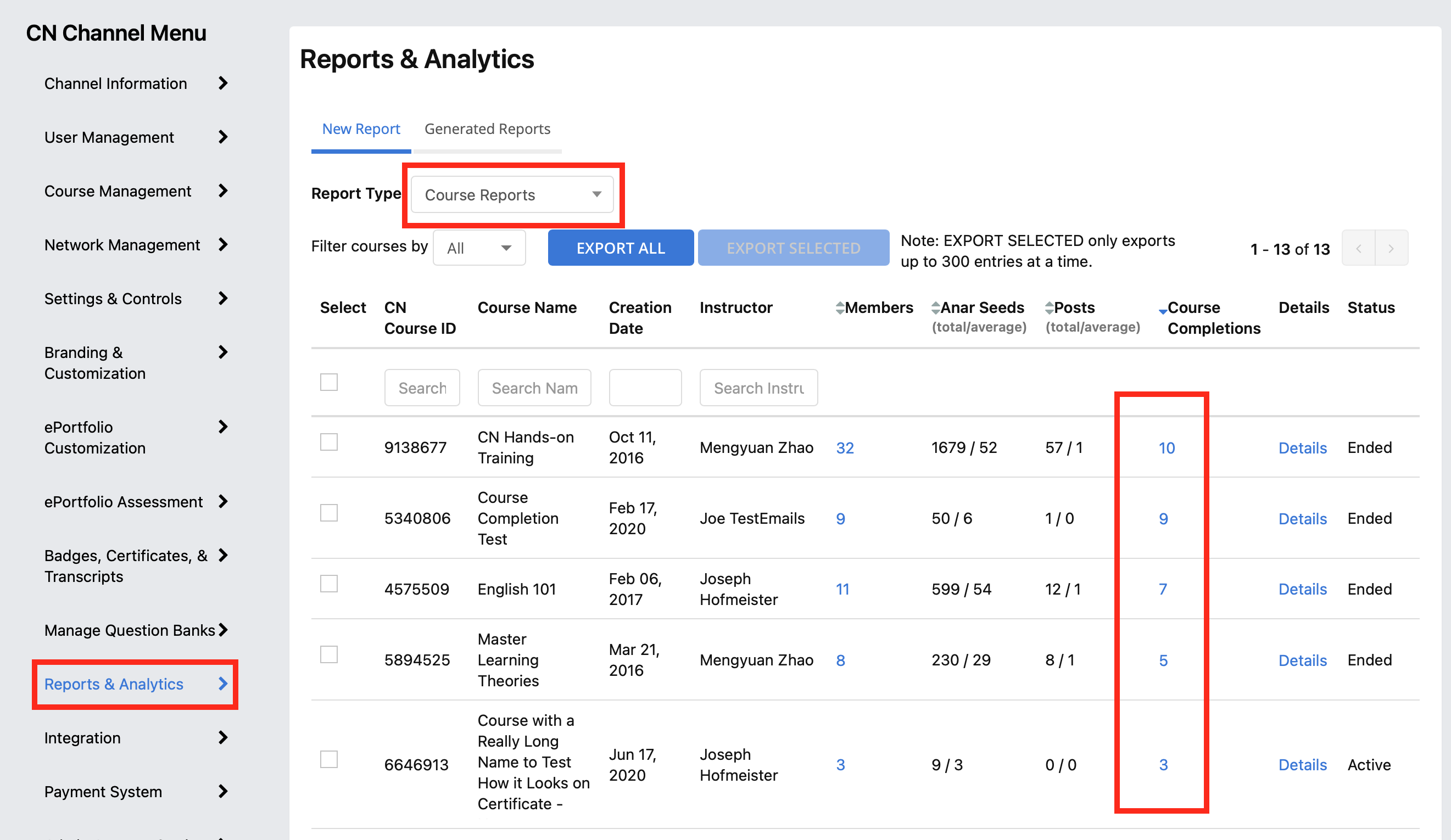 3. Under "User General Reports", check "Total Number of Completed Courses" to export a CSV report. This report can be generated for all of the Channel members, selected groups, or a specific student.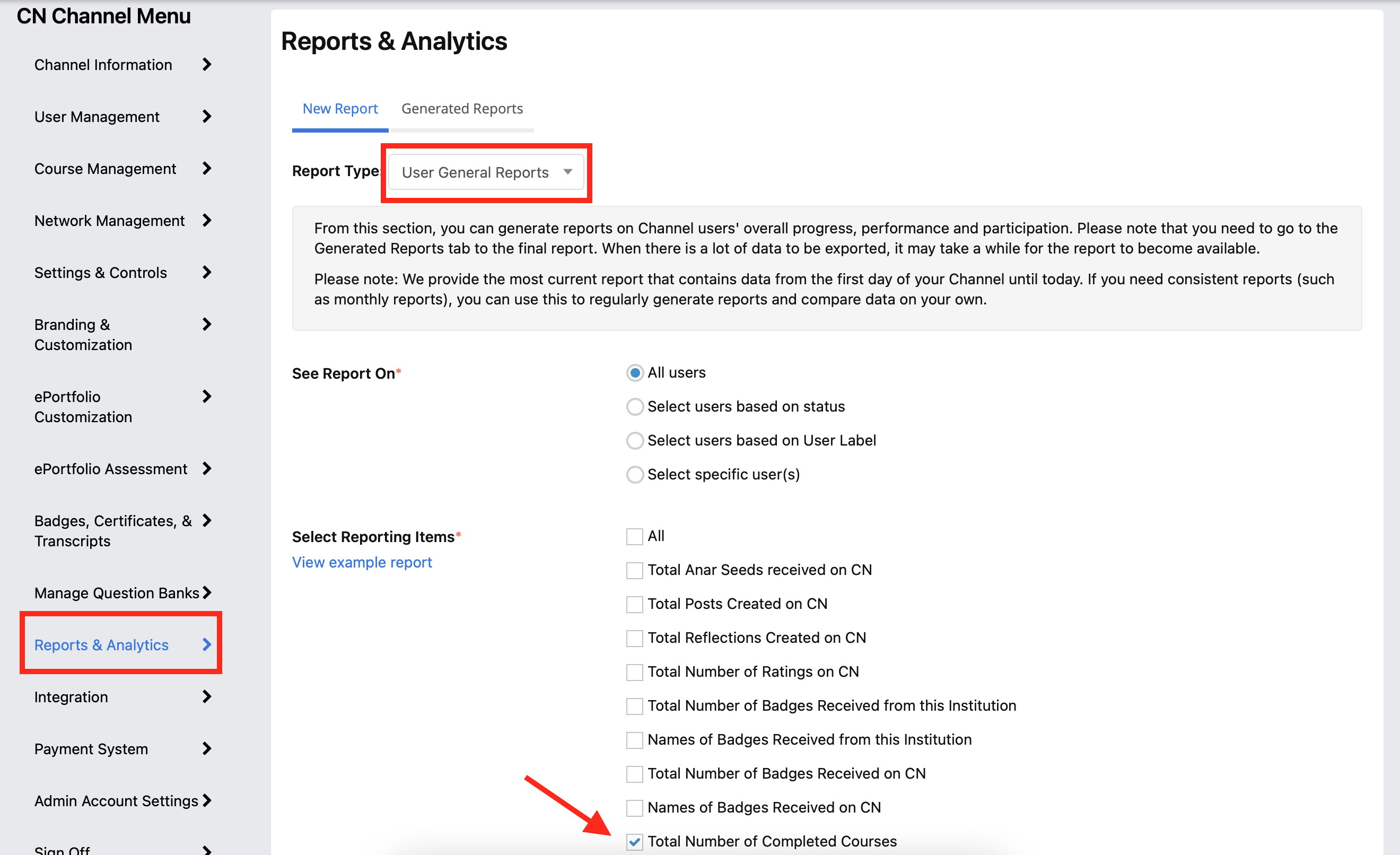 4. Under "Student Reports">General report, check "Course completion" to export a CSV report. This report can be generated for all of the Channel students, students of a specific course, or a specific student.