CN supports both SCORM content display and SCORM completion tracking.
Note:
1. in order for the SCORM completion tracking to work, when you produce SCORM content, you need to set up completion settings.
2. CN supports SCORM 1.2 and SCORM 2004.
3. You need to set completion rules properly because CN will need the SCORM completion data to automatically mark the learning activity complete. Read below for detail.
Here is how SCORM works in CN:
1. Deliver SCORM content through the CN Task tool
If you need learners to access a SCORM content and track their completion, you must share the SCORM file through the CN Task tool.
First, create a Smartlink. Highlight the term you want to create a SmartLink on, then click the Create SmartLink icon (the little CN logo) from the HTML editor's toolbar.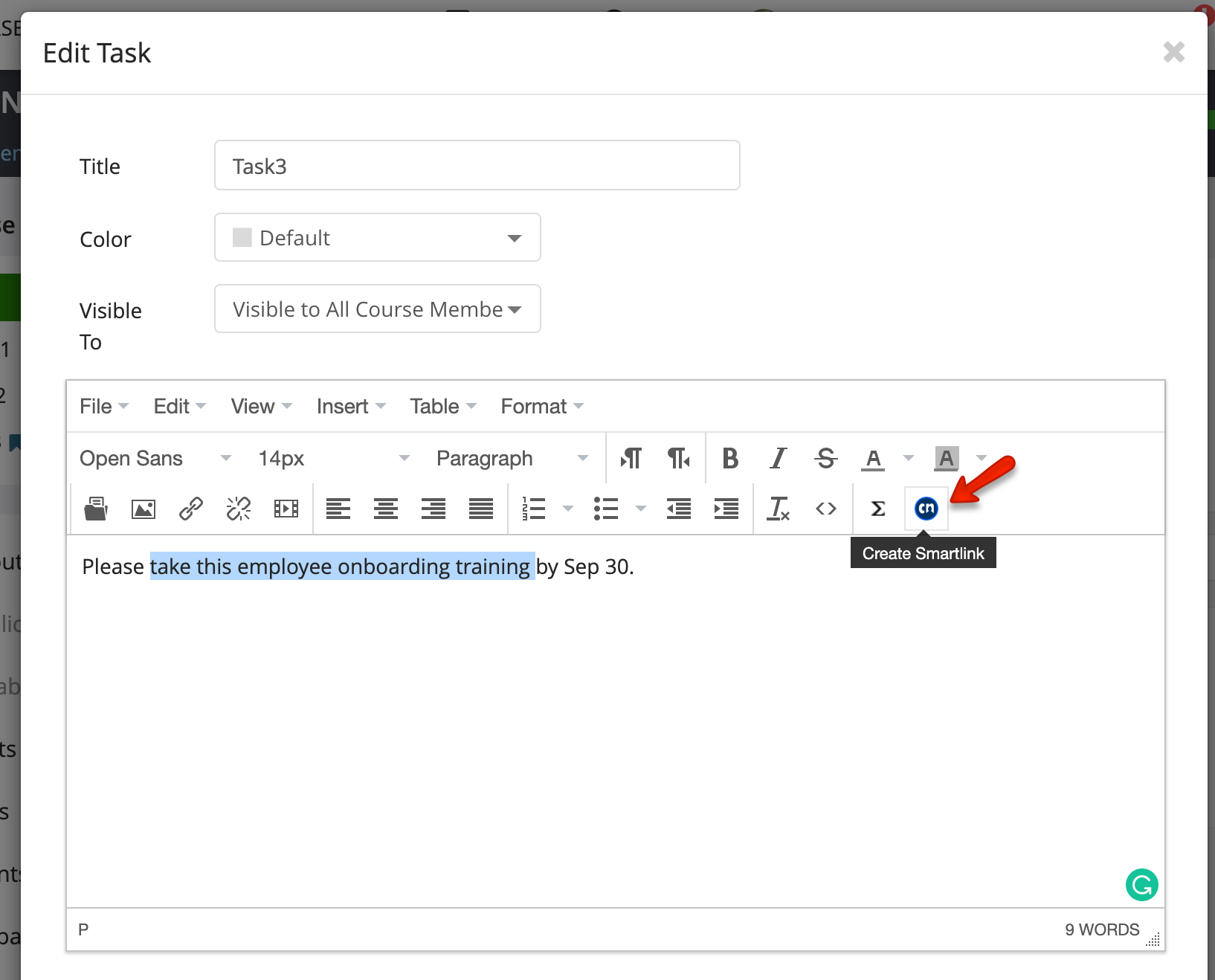 Choose "Show Students a SCORM File" as the SmartLink type.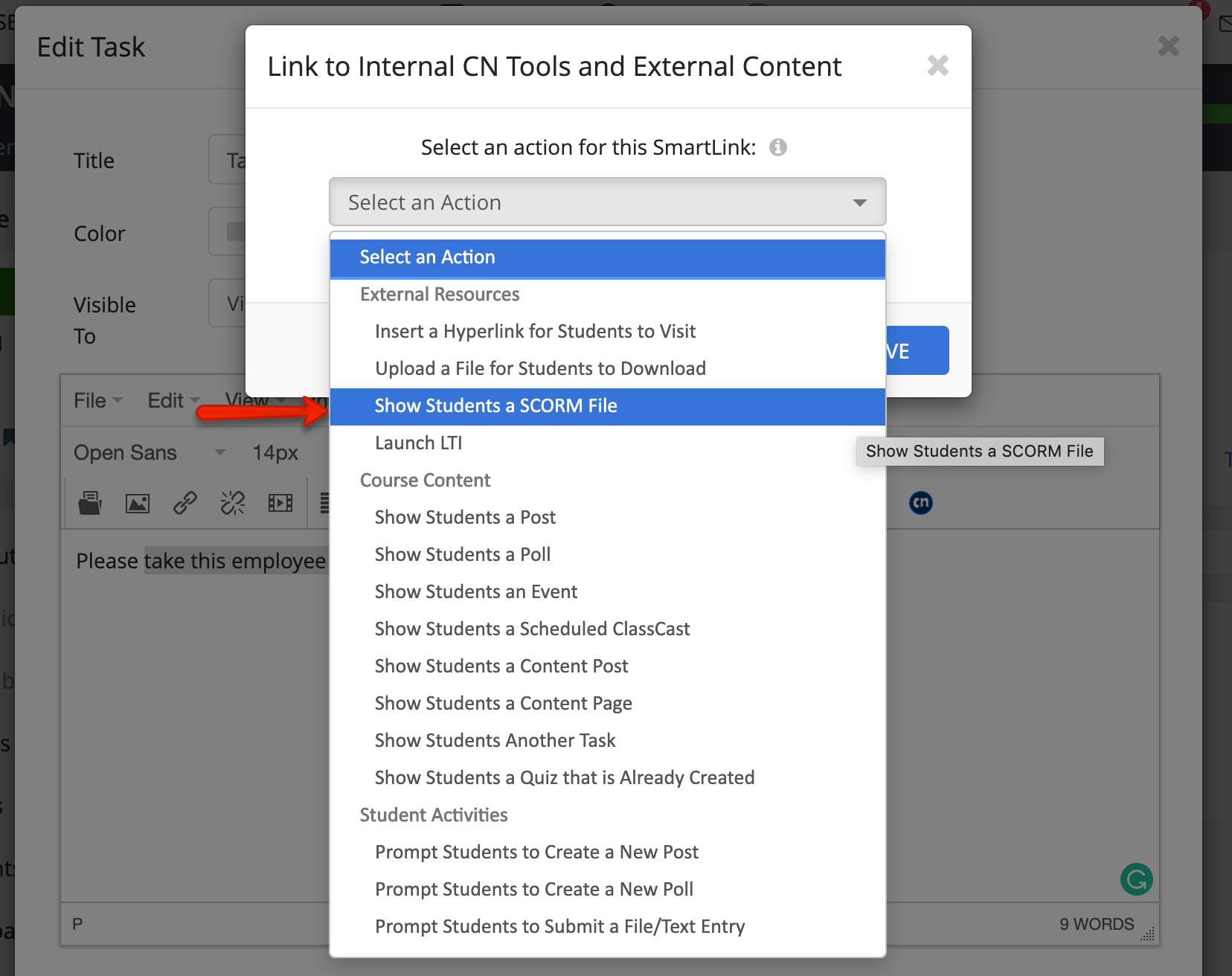 Now, in this new pop-up, do two things. 1. Enter SCORM Title. This title will be displayed in SCORM Completion reports and analytics to distinguish this specific SCORM content from others. 2. Upload the SCORM file.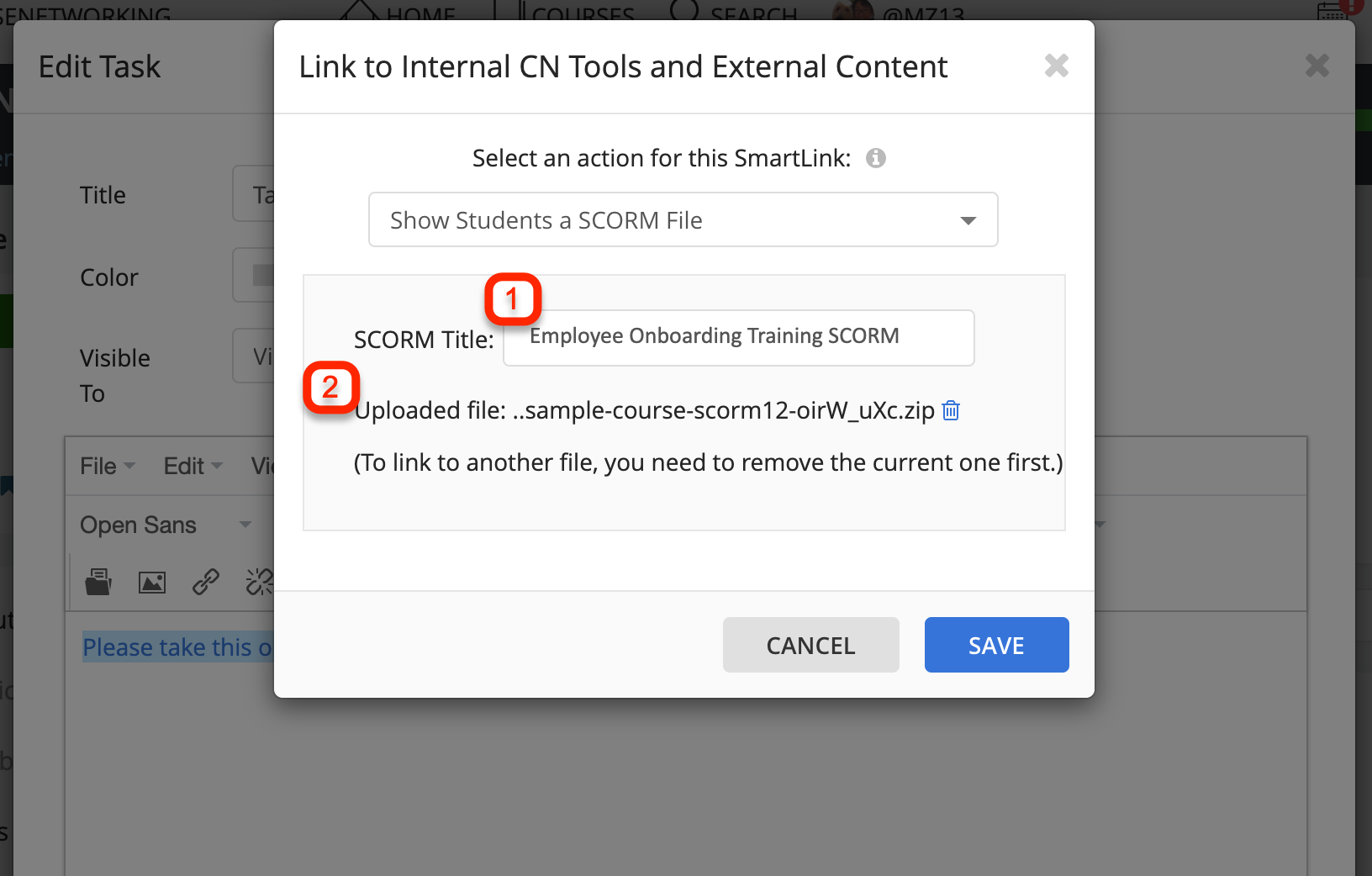 After saving this SmartLink and the Task, you will see the highlighted text turns into a blue link. Students click this link to play the SCORM content in a new window (see the second screenshot below as an example). Once they meet the completion requirements, they will see a completion data label in the parenthesis after the SmartLink.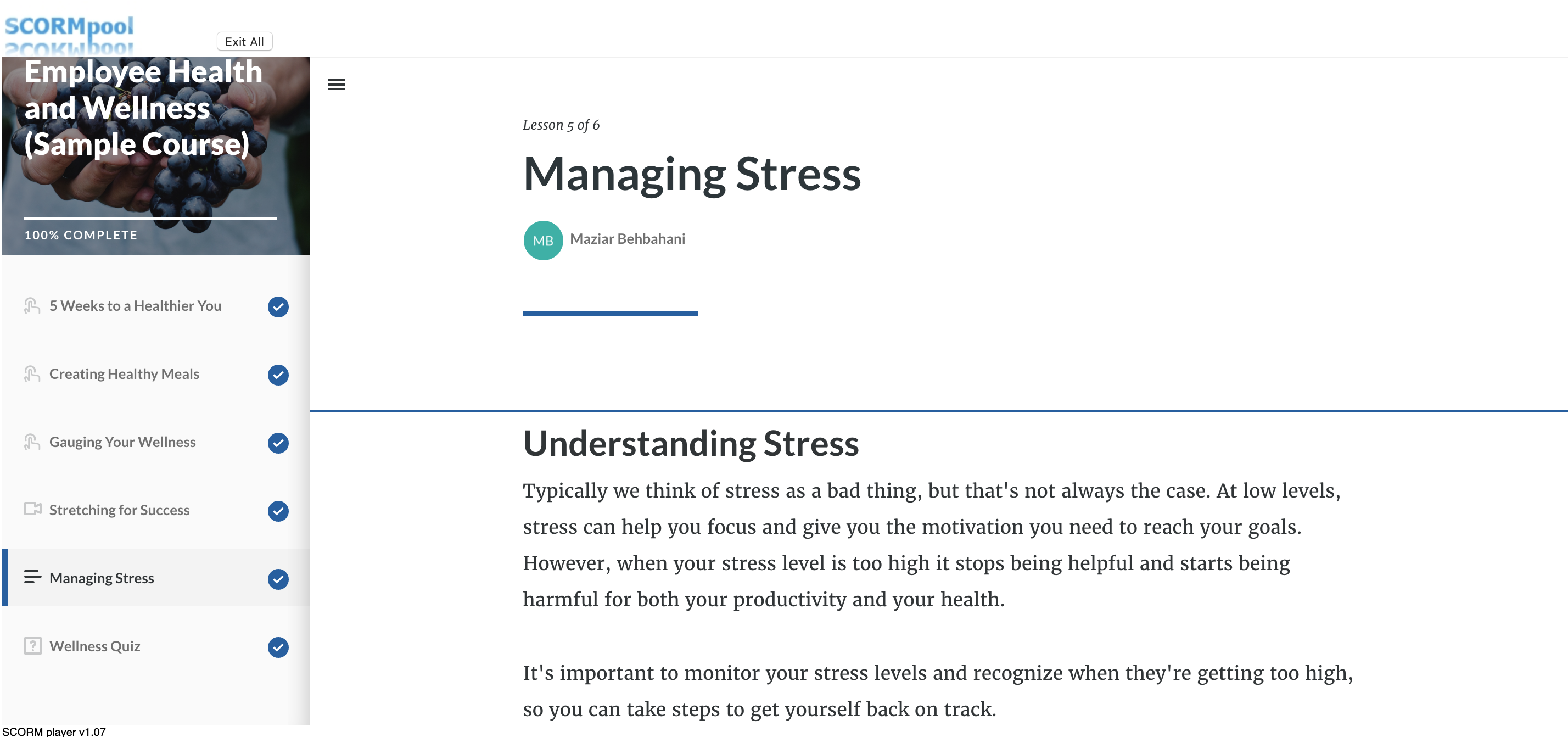 2. Course instructors view SCORM completion data
If a course has embedded any SCORM content in Tasks, the instructors of the course will see a SCORM tab on the left course menu. The SCORM page displays all of the SCORM files (see number 1). On SCORM files that have set up completion settings, instructors can view course members' SCORM completion data (see number 2). The entire data table can be exported to a CSV file (see number 3).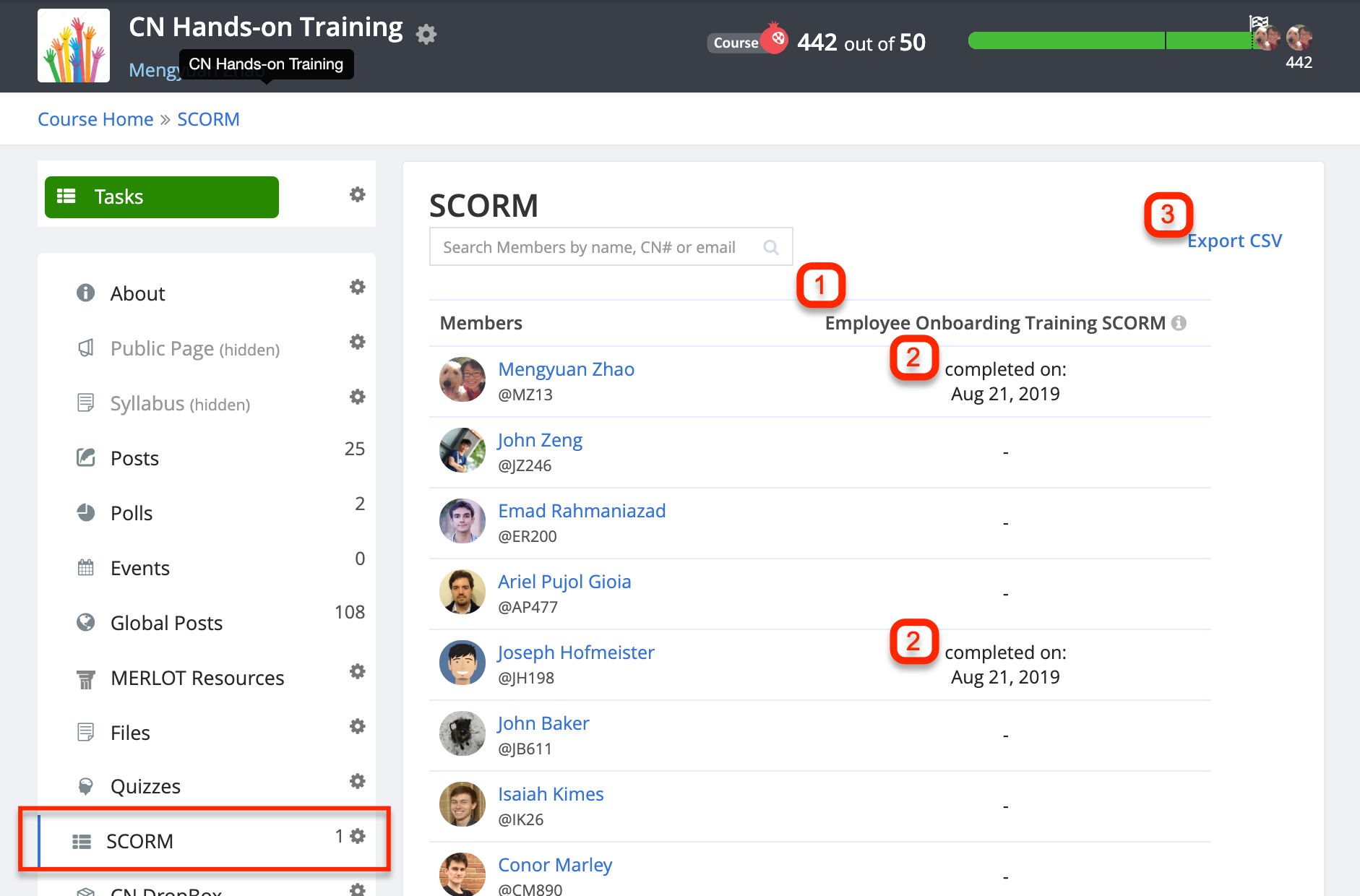 3. Use SCORM completion for Task Visibility Condition and Course Completion Condition
If a SCORM content has set up completion settings, it can be used as a Task Visibility Condition or a Course Completion Condition. Without completing this SCORM content, learners will not be able to view the specific task or meet the course completion requirements.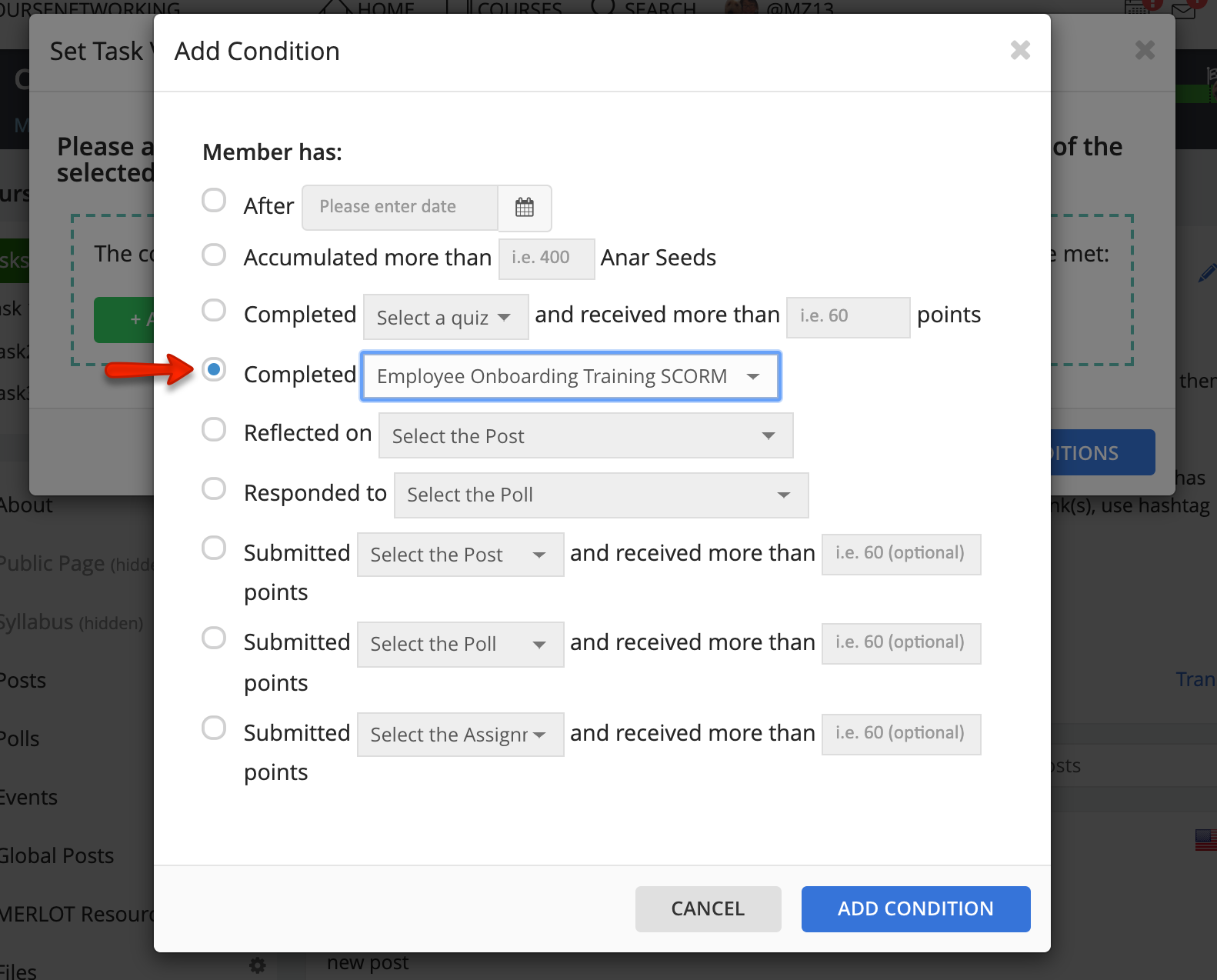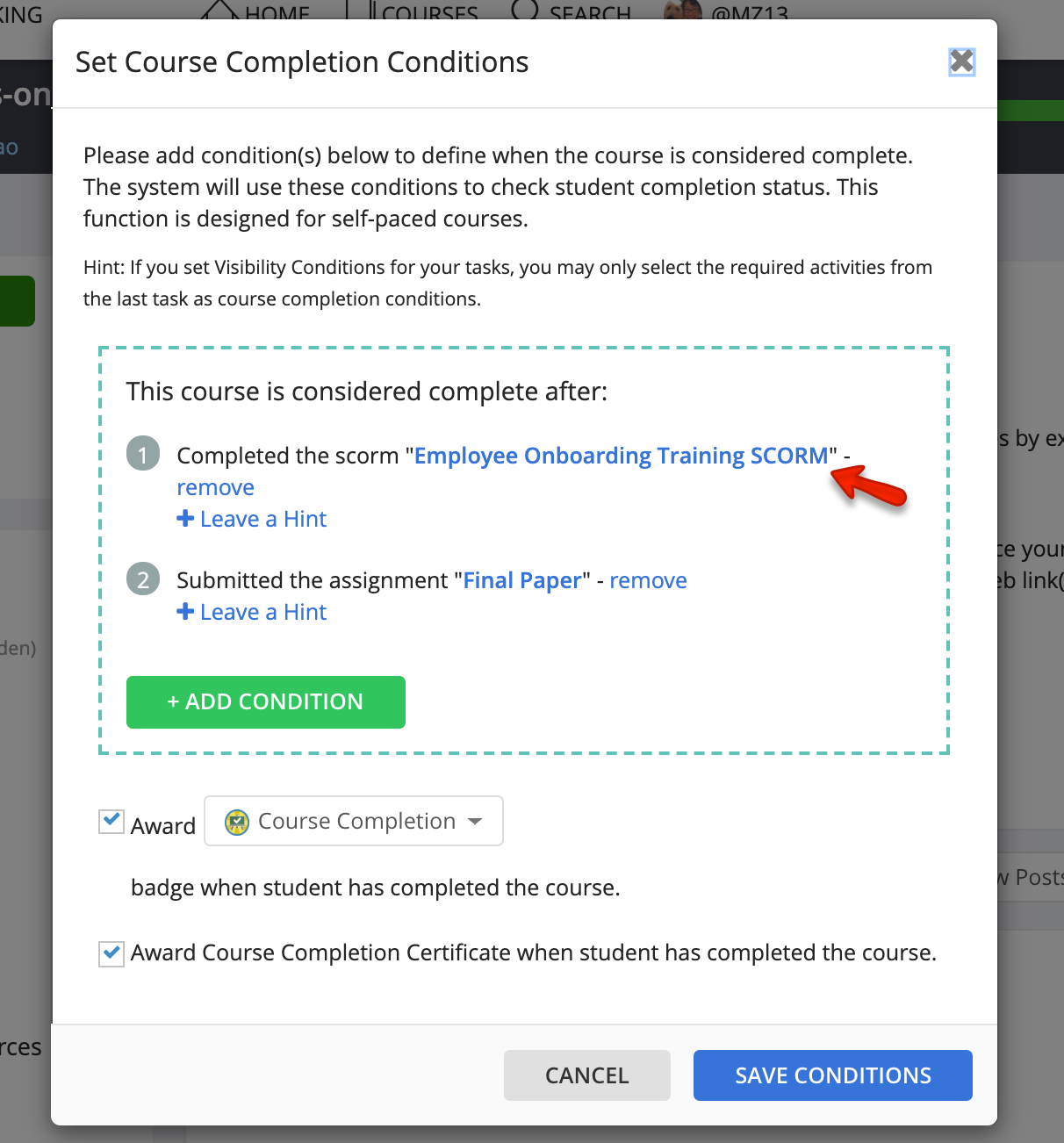 4. Institution admins access SCORM completion data
Institution-level analytics and reports on SCORM completion can be accessed from CN Channel>Reports & Analytics.
First, on the Institution Reports, institution admins can view and export the total SCORM Completions of the entire institution.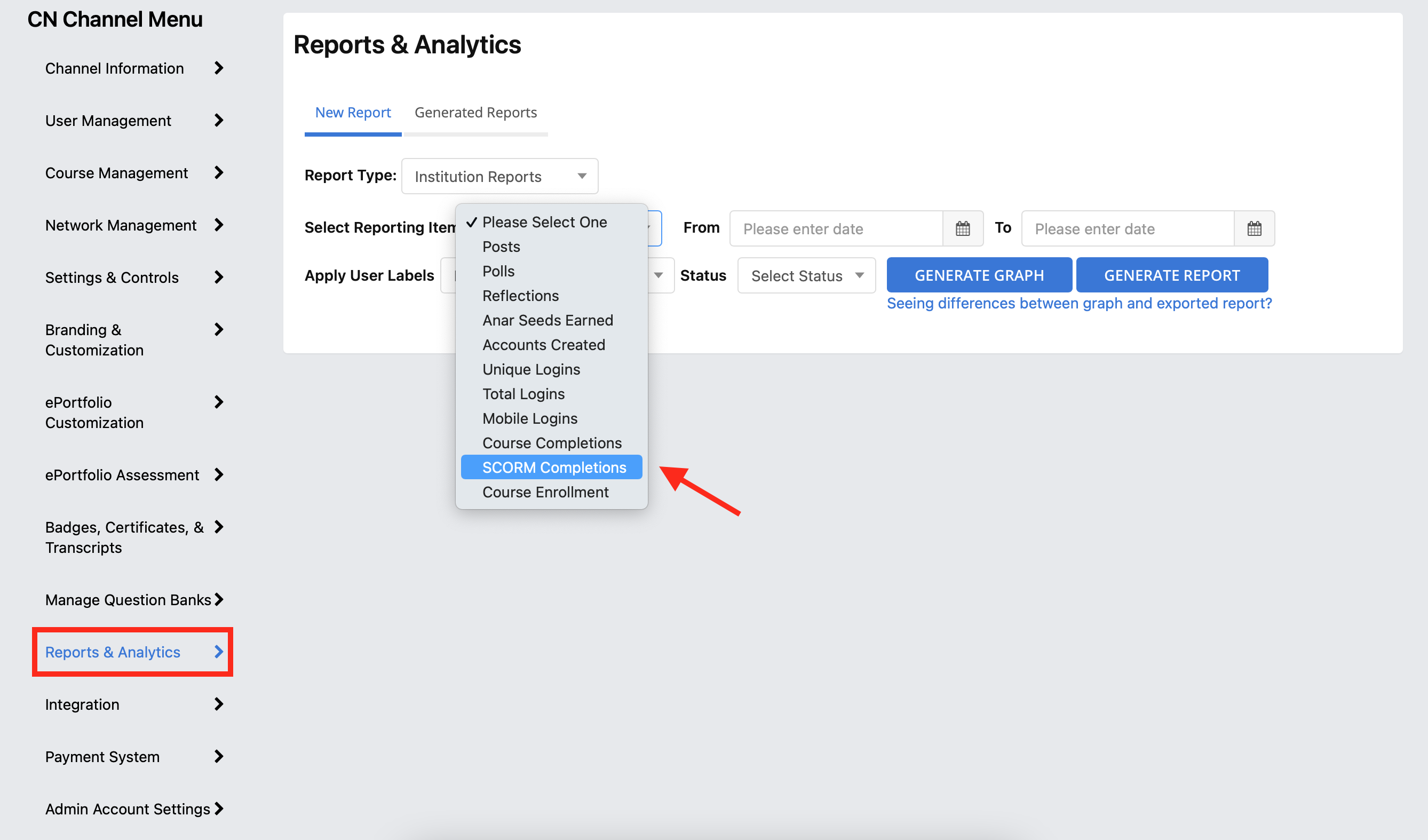 Second, SCORM Completions is a data field on Course Reports.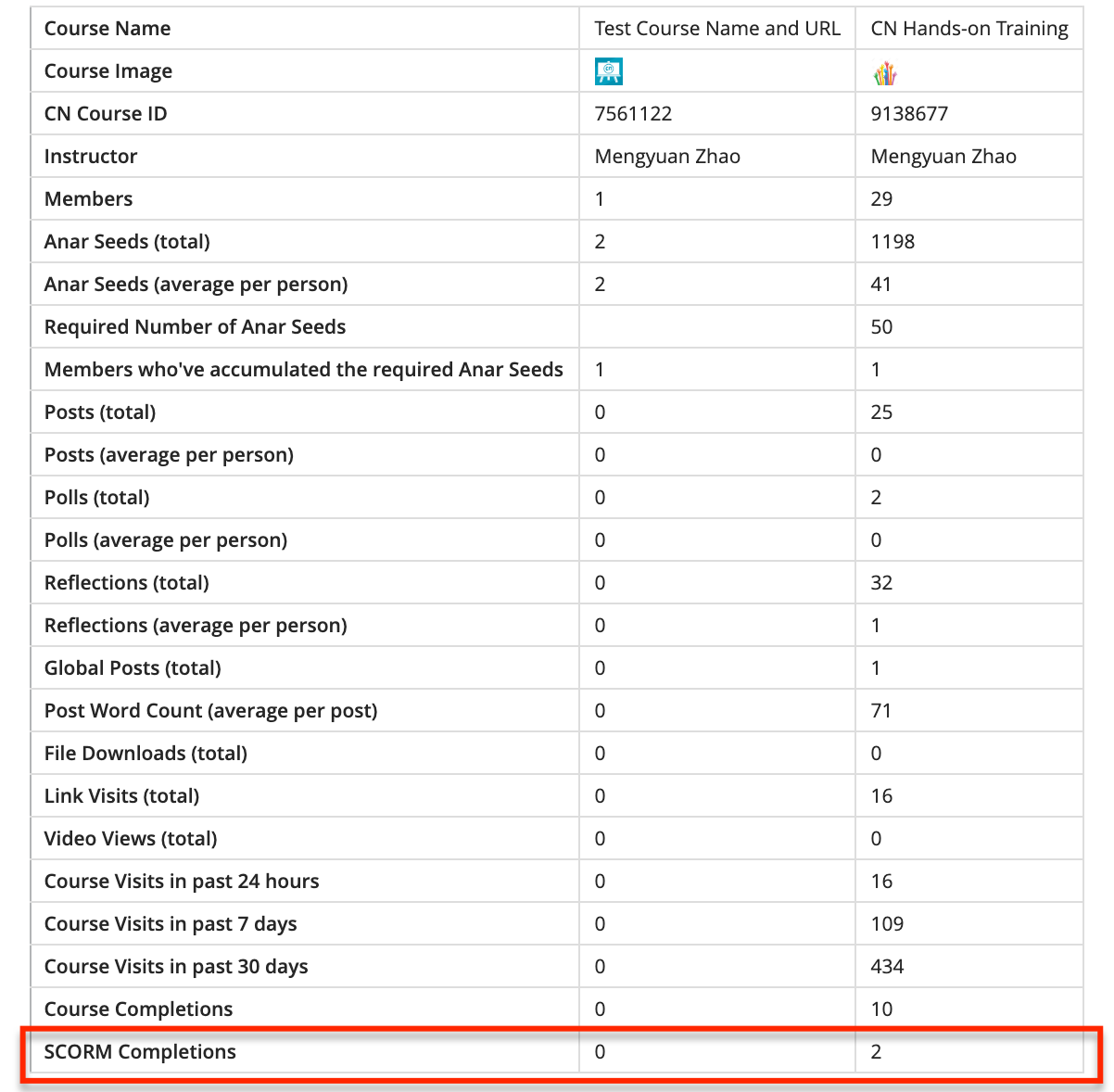 Lastly, institution admins can view SCORM Completions of specific students from Students Reports.