If your institution has set up CN ePortfolio inside your LMS course (Canvas, Sakai, Blackboard, Moodle, Schoology, etc.), there are only three steps you need to follow to set up everything and begin engaging your students in ePortfolio-related learning activities.
STEP1: Access CN and Select a Course Category
Click the CourseNetworking/CN tab (it may be named "CN ePortfolio" or "CN Post" by your institution).
You will see a pop-up window like the one below that will prompt you to select a course category. Please select one that matches your course. If you don't see an appropriate option, you could also select "Other" from the very bottom of the list and enter a category by yourself.

STEP2: Create a Welcome Post
Click the blue feather icon from the top to write a brief post to introduce CN ePortfolio and the ePortfolio assignment(s) students are expected to complete in this course.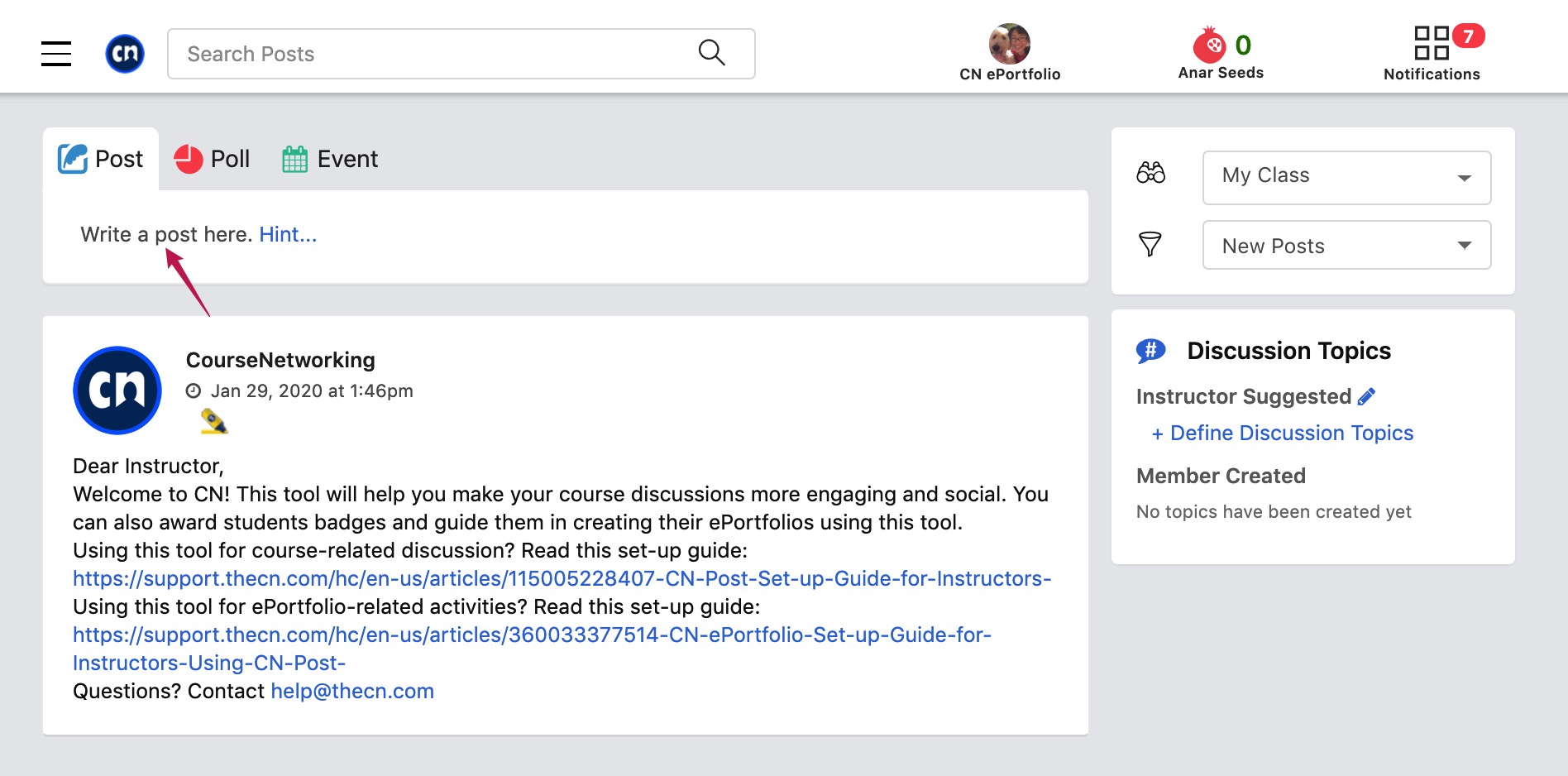 Here is an example. Feel free to tweak the text and use it in your course.
------------------------------------------------------------------------------------
Hello everyone. This semester we are going to use this CourseNetworking (CN) tool to build your ePortfolio. You can access your CN ePortfolio from the left menu. You can also go to the Roster from the left menu to see other class members' ePortfolios. If you have never used CN to build your ePortfolio before, please follow this tutorial (https://support.thecn.com/hc/en-us/articles/115006596567), then spend 20 minutes or populating the basic sections of your ePortfolio: profile picture, cover image, visual resume, about, basic info, skills, and expertise. In Canvas Assignments, there are detailed instructions on the ePortfolio assignment for this course. You need to complete that assignment by Dec 7th. If you have any questions, feel free to comment on this post or directly email me.
------------------------------------------------------------------------------------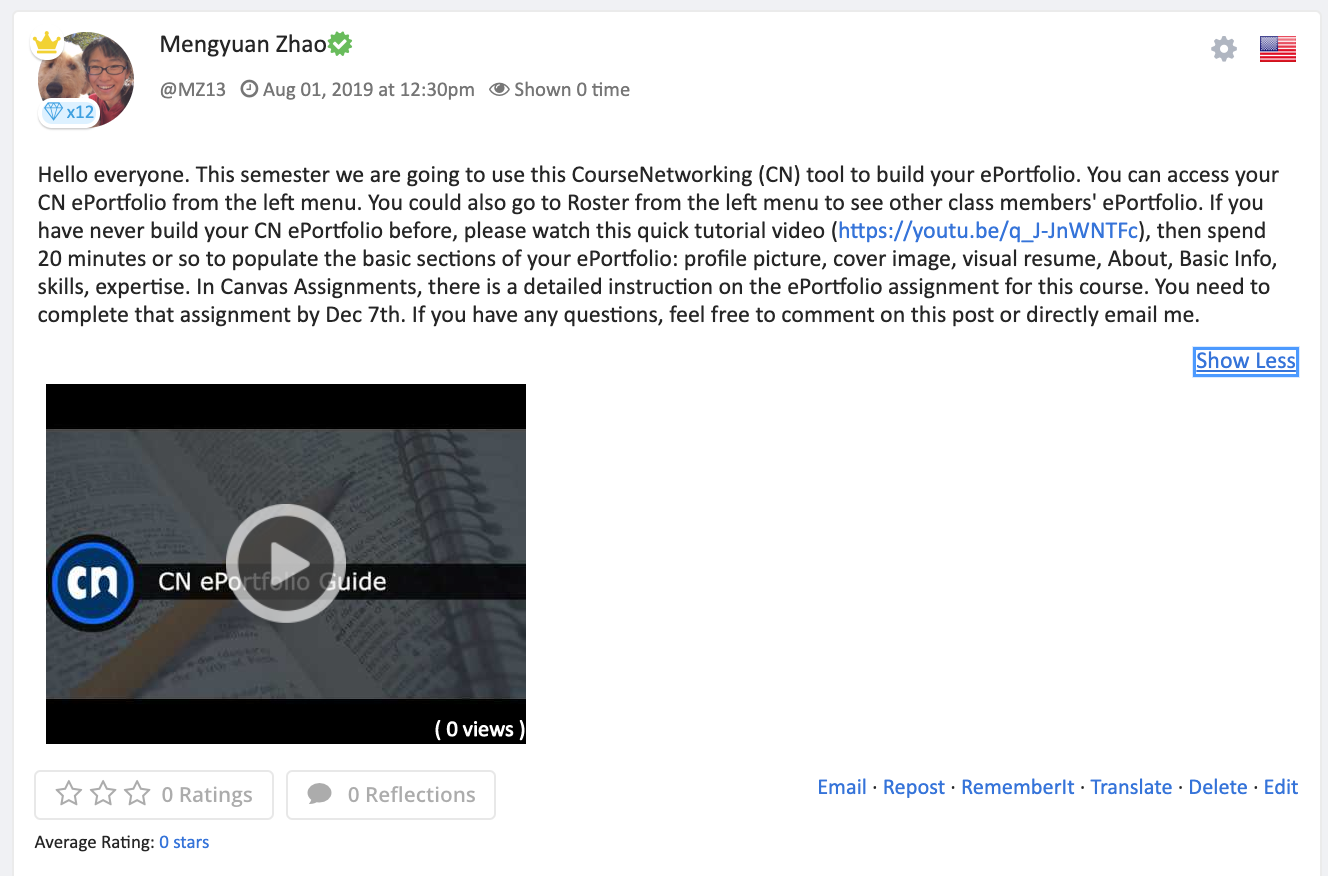 If you are going to use CN only for ePortfolio, this one post is enough to give your students the necessary directions. To take it a little bit further, you could also use the CN post feed to make ePortfolio related announcements (for example, share good ePortfolios). If you like the social discussion aspect of this tool, you may even use it for general course discussions. Please refer to this step-by-step guide for details.
STEP3: Create ePortfolio Assignment(s) in your LMS
Now, it is time to create detailed instructions using the Assignments tool in your LMS to guide students to build specific content on their ePortfolio. Depending on the course you teach, you may ask students to create an entire ePortfolio, add course deliverables to a folder, or create a Showcase. Please read this article for details and sample assignment languages.
To make grading manageable, ask students to submit their ePortfolio URL or the URL of their course folder or Showcase to the LMS assignment. You can also view each student's ePortfolio from the CN Roster page. Students can view each other's ePortfolio this way too.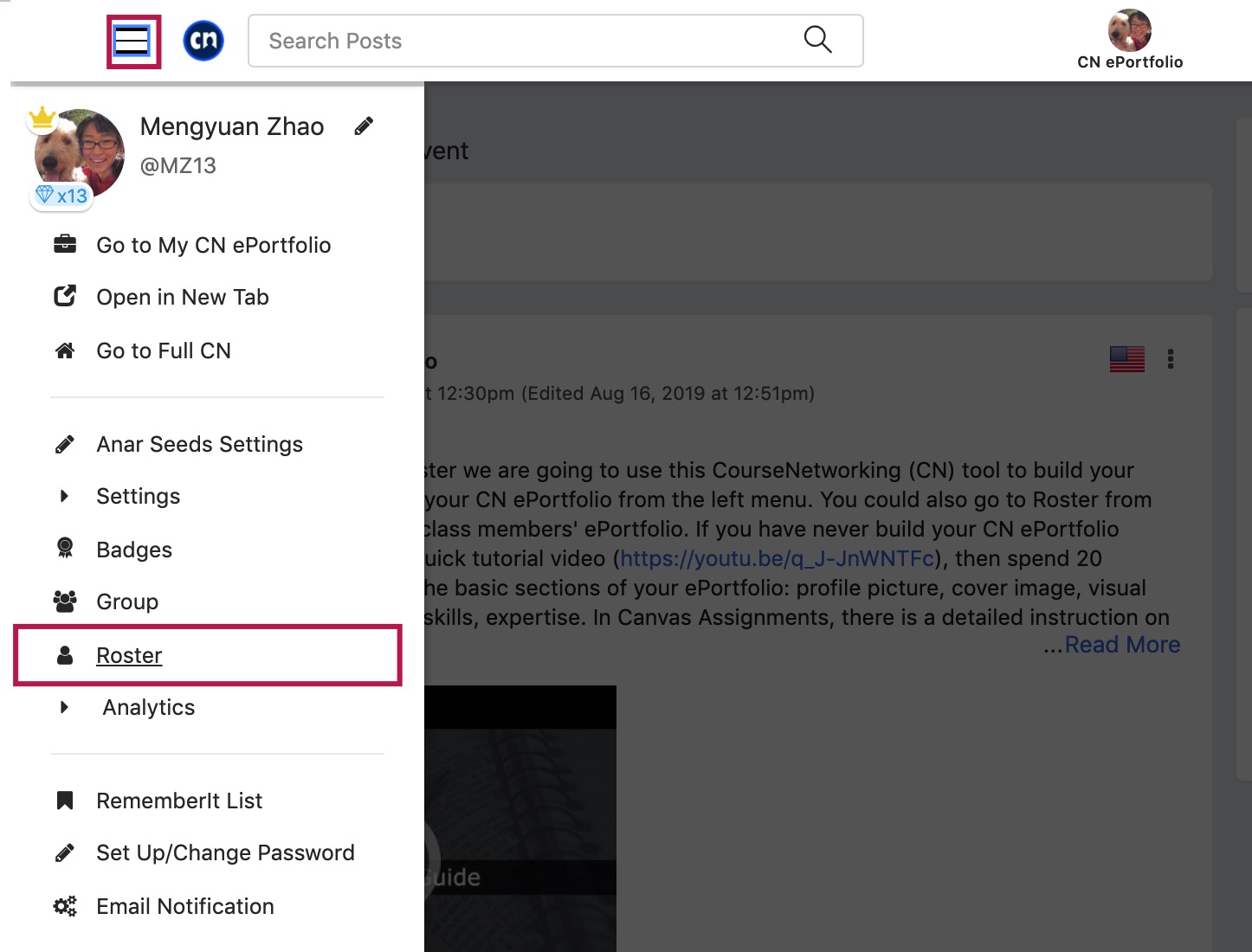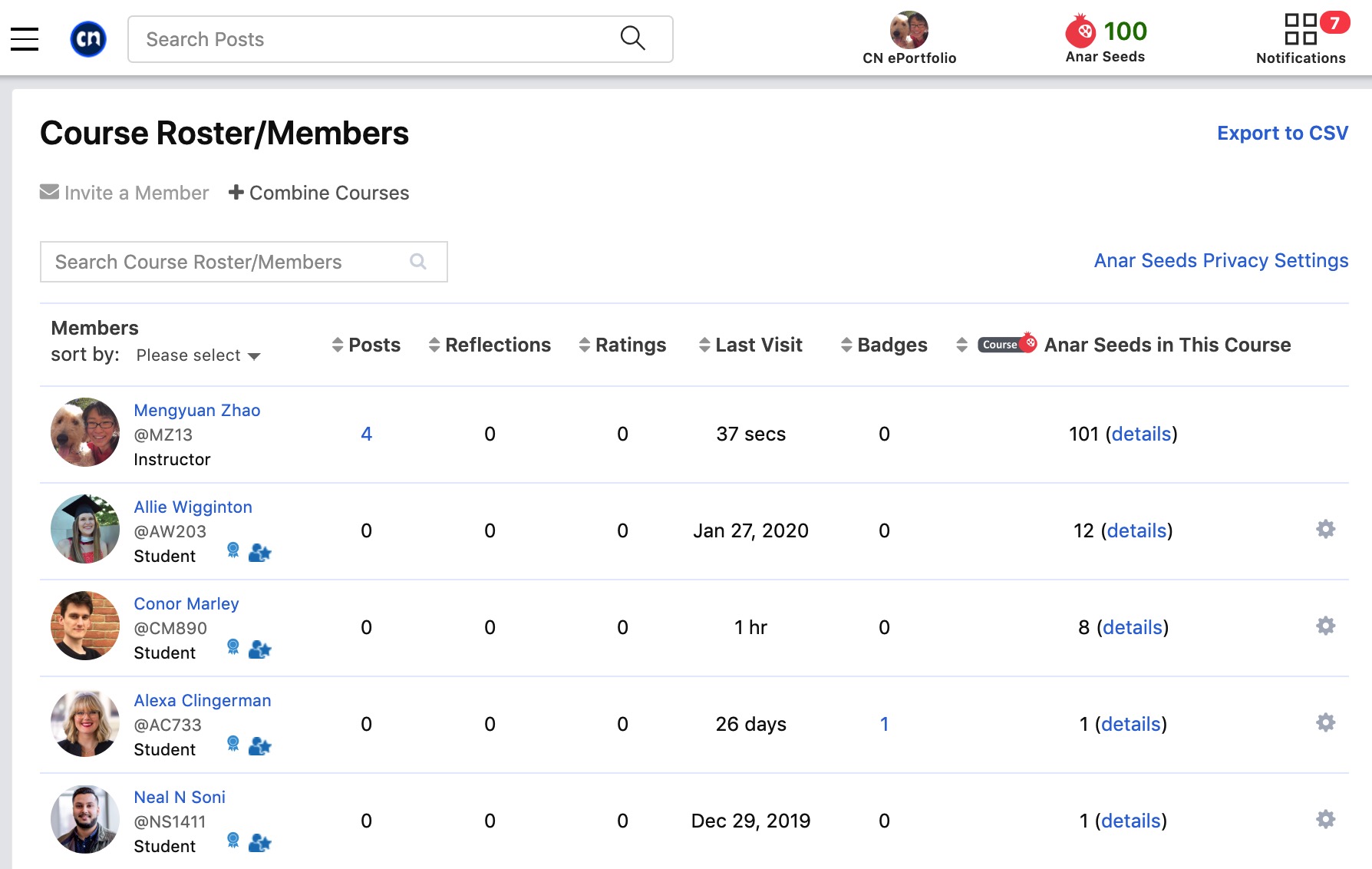 Now, your ePortfolio activity/assignment is ready to go! Feel free to email us at help@thecn.com if you have any questions or request other tutorials.