This is the CN content editor (or Rich Text Editor, HTML Editor) for ePortfolio Showcase, Task tool, Pathway activities, Quizzes, and public pages. This editor offers more features and layout options than the simple text editor. This article will introduce some helpful features.
1. Preview and print content, such ePortfolio Showcases and tasks you have created.
2. Edit source code. If you know HTML and want to slightly adjust the code or embed code, this is where to access the source code.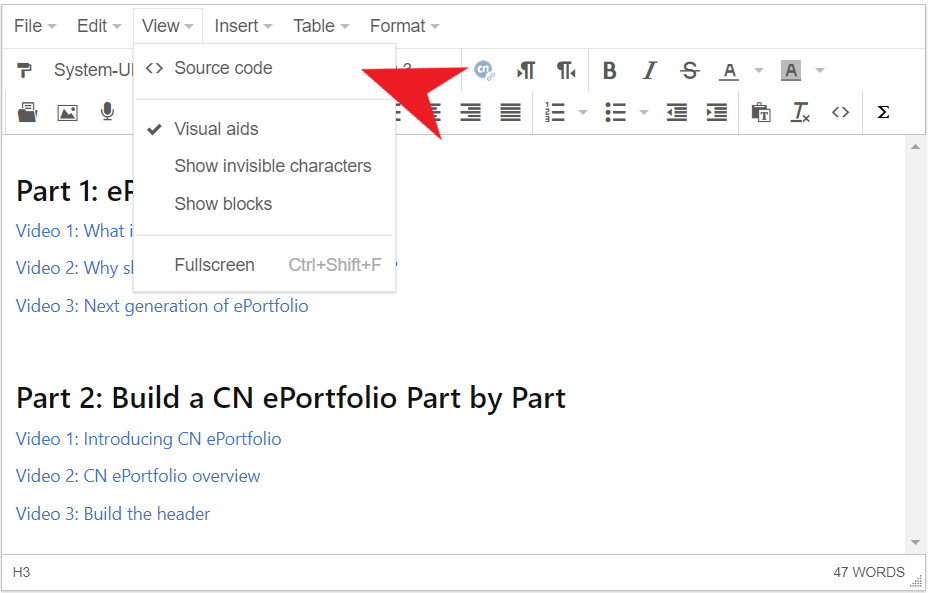 3. Insert code sample (if you teach or learn programming languages) and insert current date/time stamps.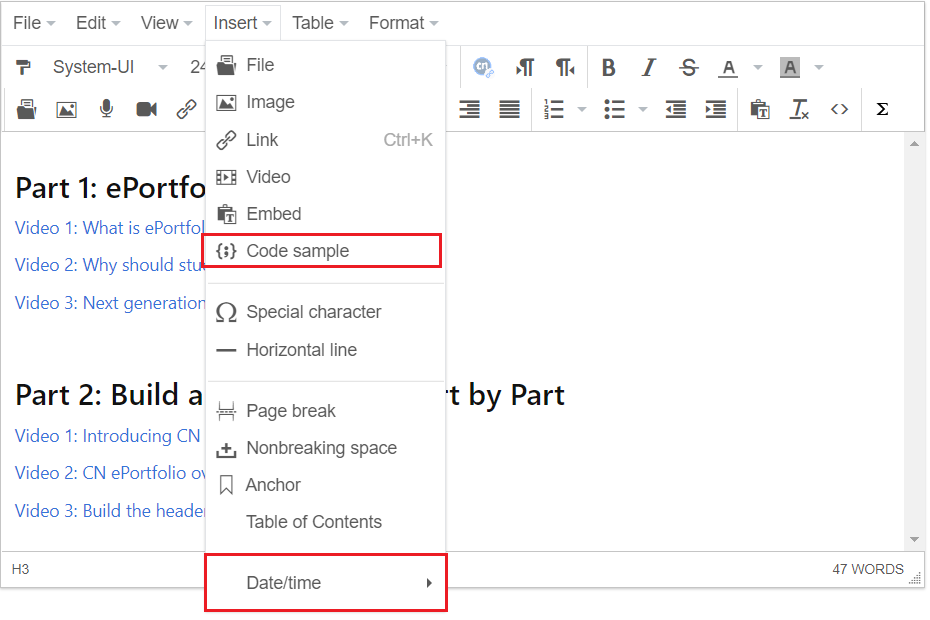 4. Insert table.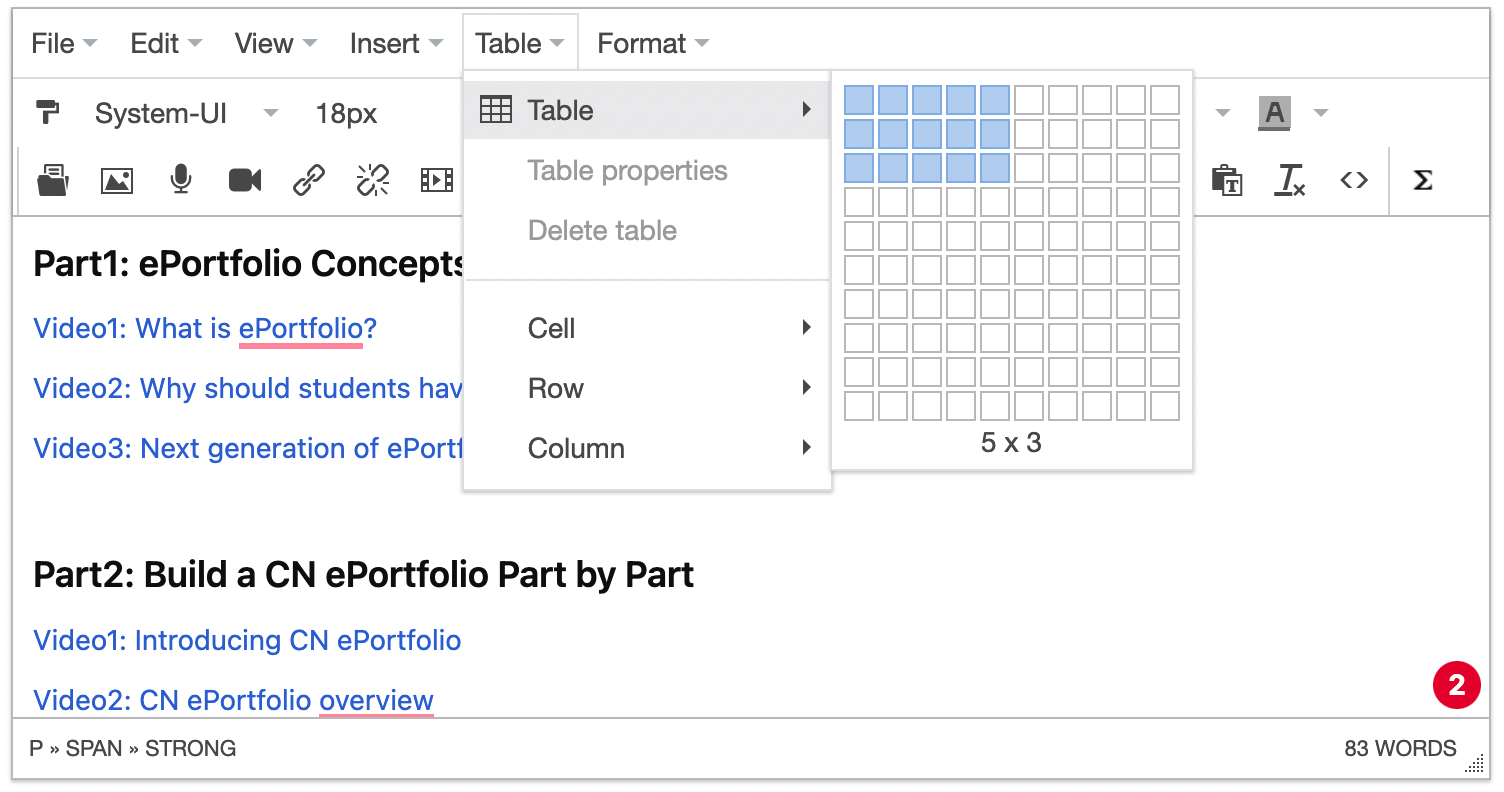 Once a table is generated, you can click it and manage it from the Table's menu and the pop-over.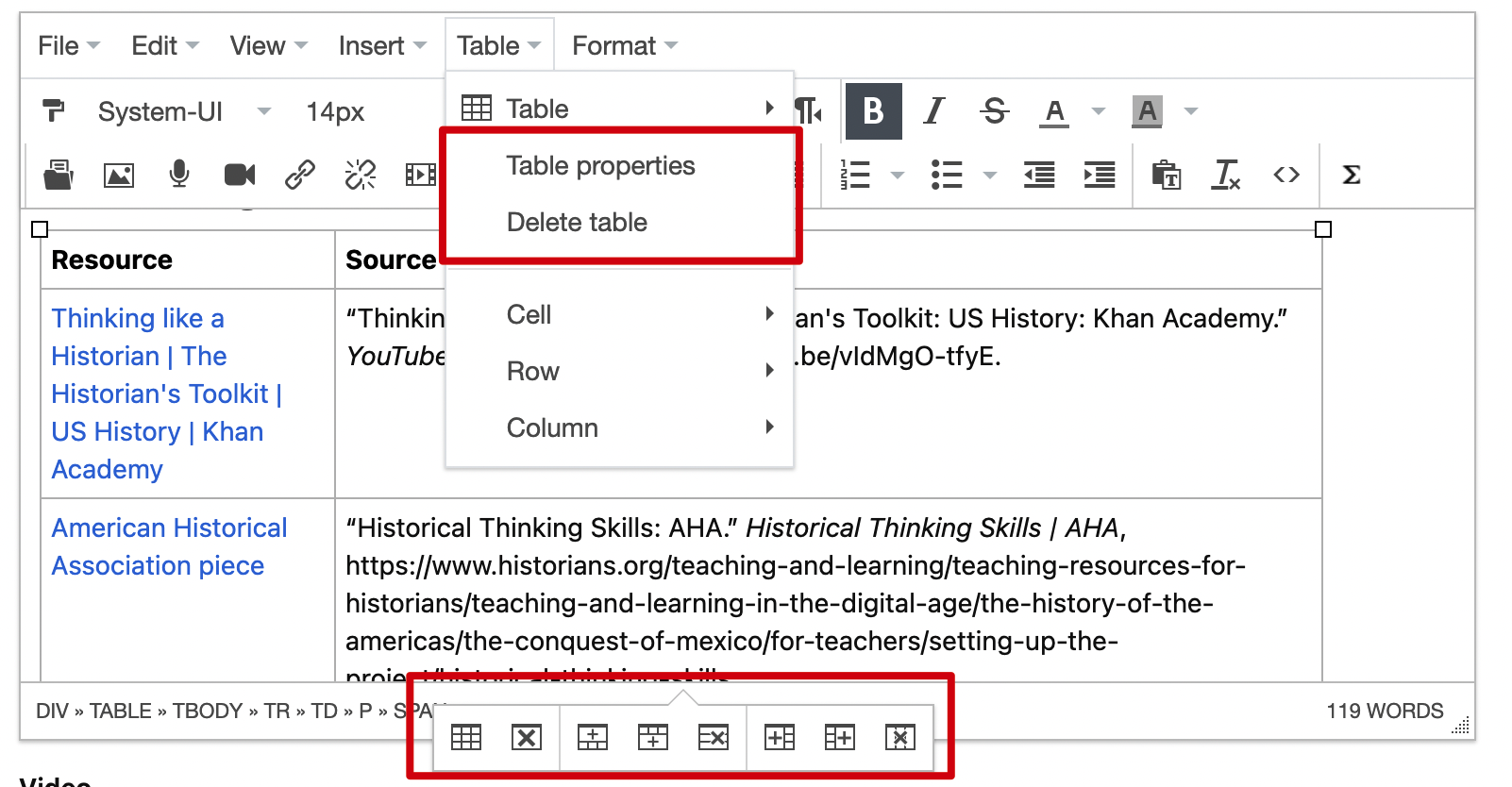 5. Copy format. Use the "Paint format (beta)" tool to apply the format of some text to other text. Simply put the cursor in the source text, click the "Paint format (beta)" icon, then drop the cursor to the target text. This tool is currently in the beta stage, if you encounter any issues or have any feedback, please reach out to help@thecn.com.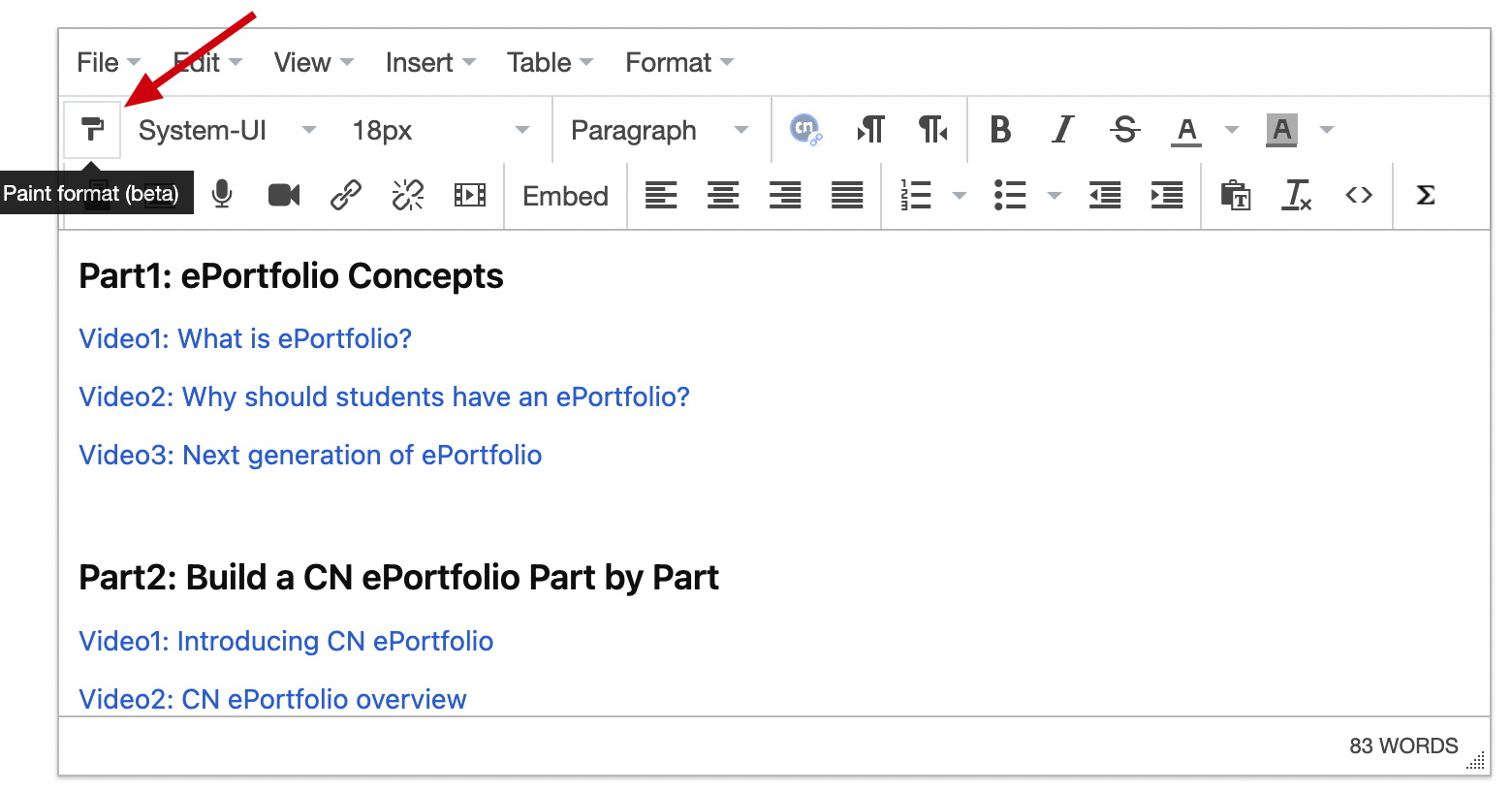 6. Embed documents, images, audio files, videos, web links, and external media that has an embed code.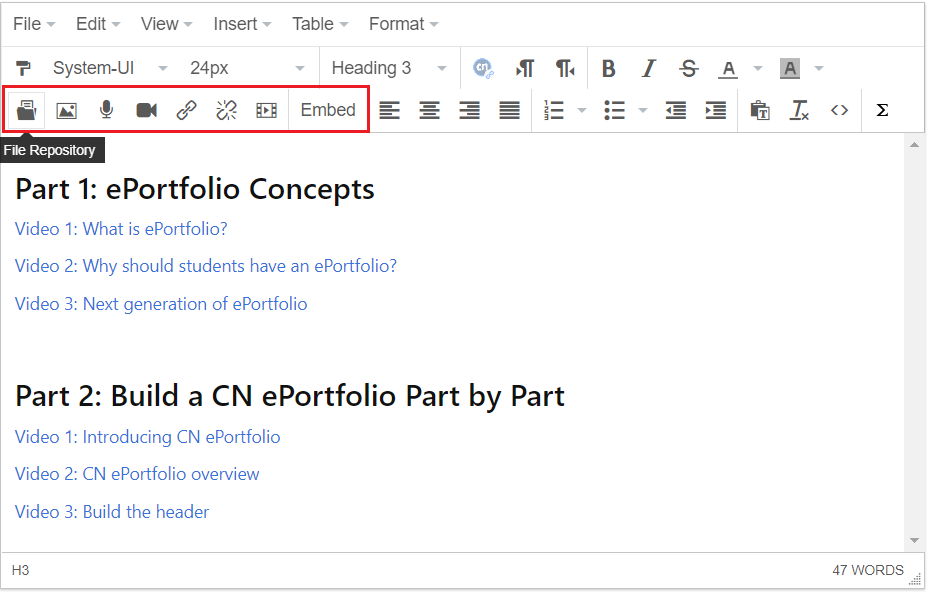 After embedding an image, you can click the image to make further edits.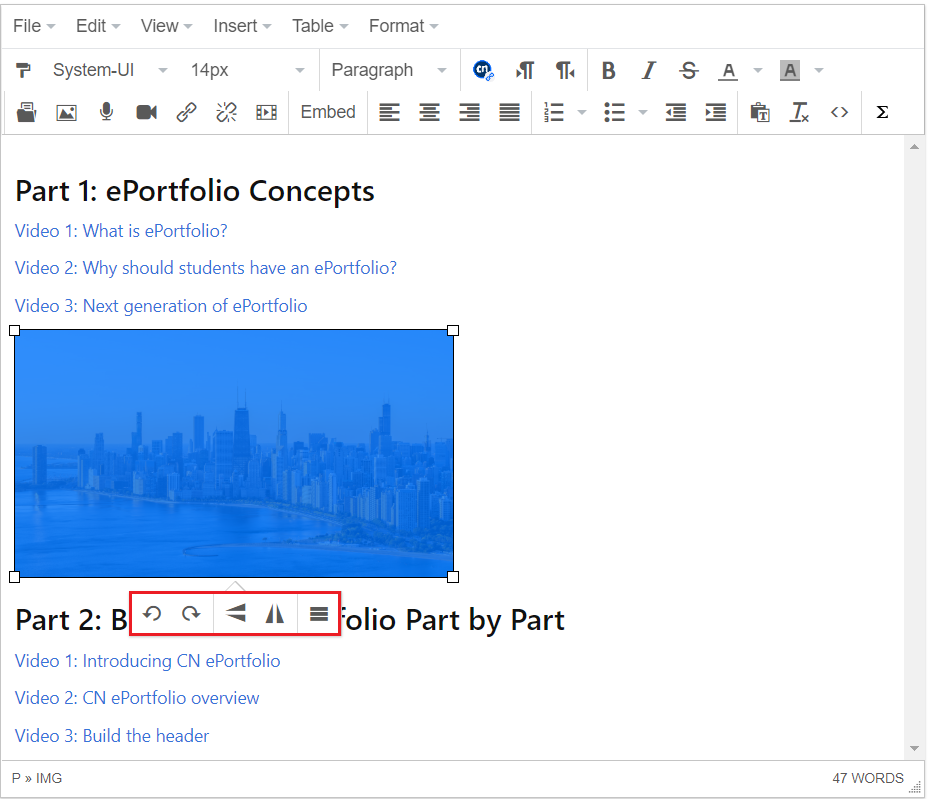 After embedding a video or interactive multimedia resource, you can click the "Embed video/iframe" icon to adjust the display dimensions.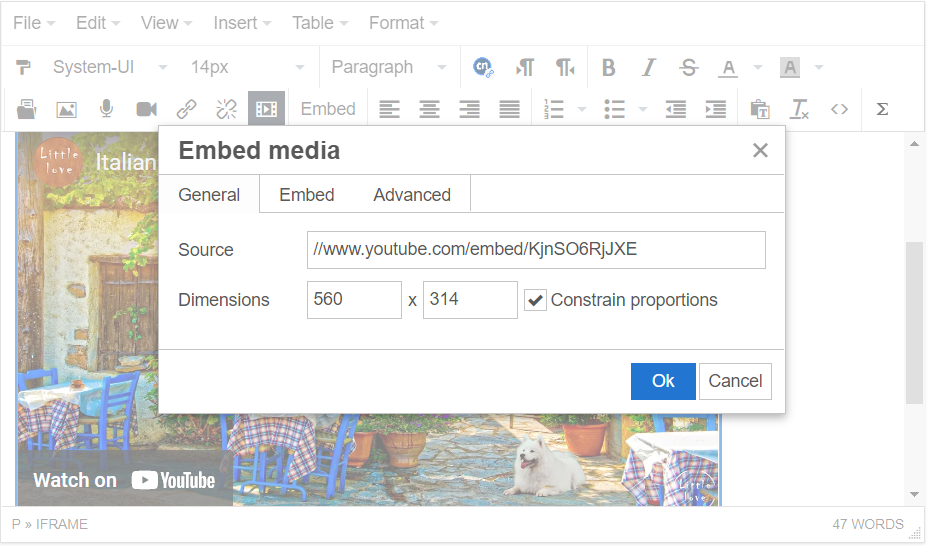 7. Paste without formatting (to transfer content without any formatted elements from the source).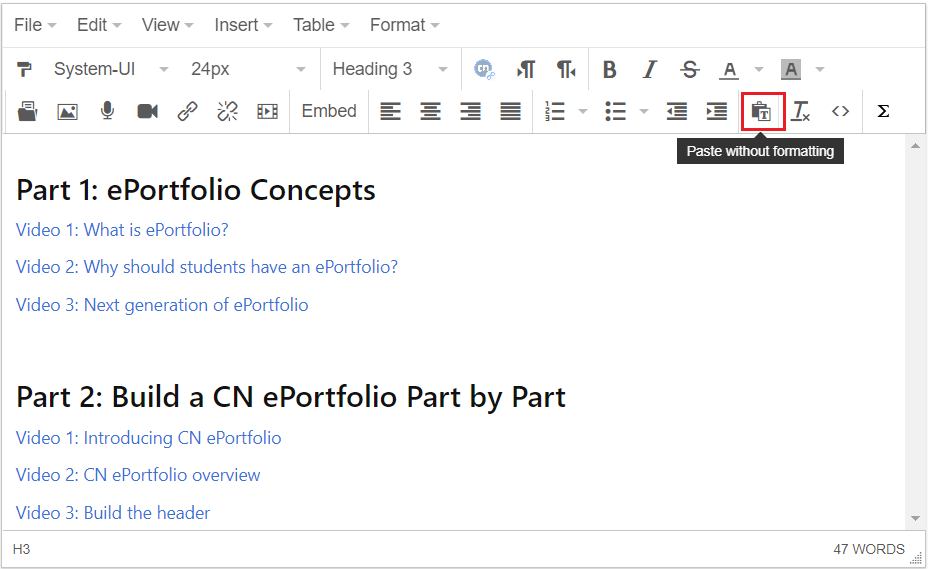 Then paste the text you would like to include without formatting. Then, click Ok.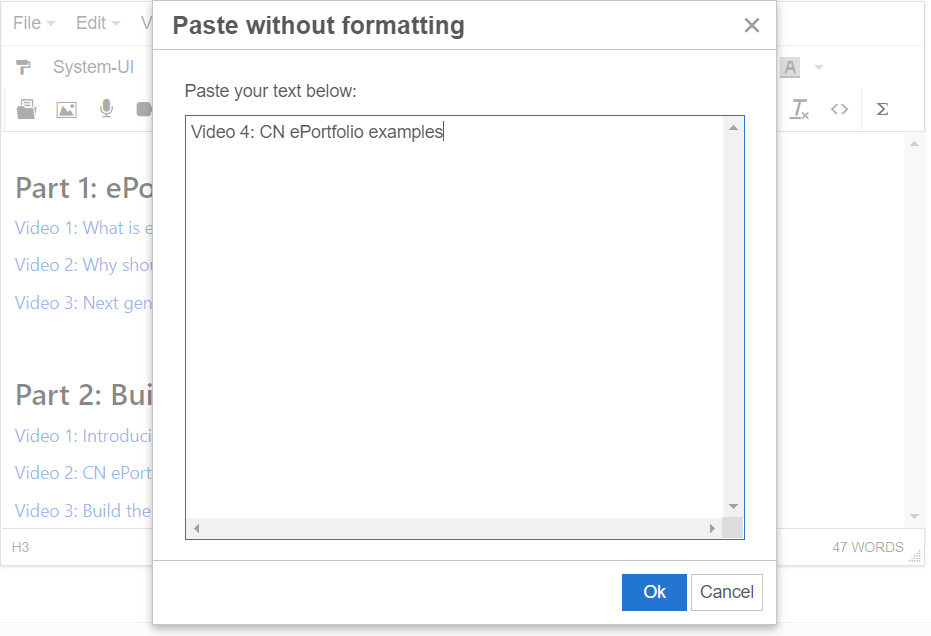 8. Clear formatting (to remove formatted elements from text).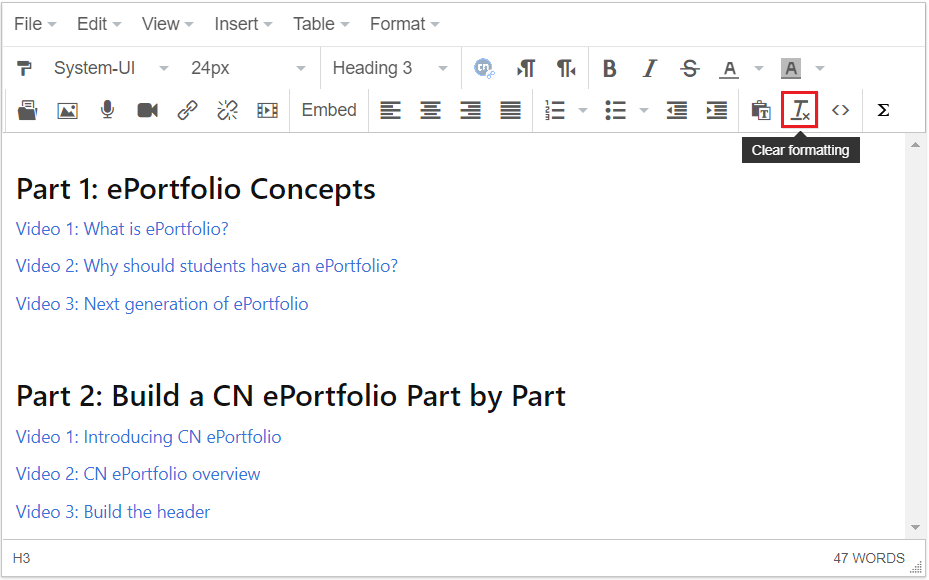 9. Check word count.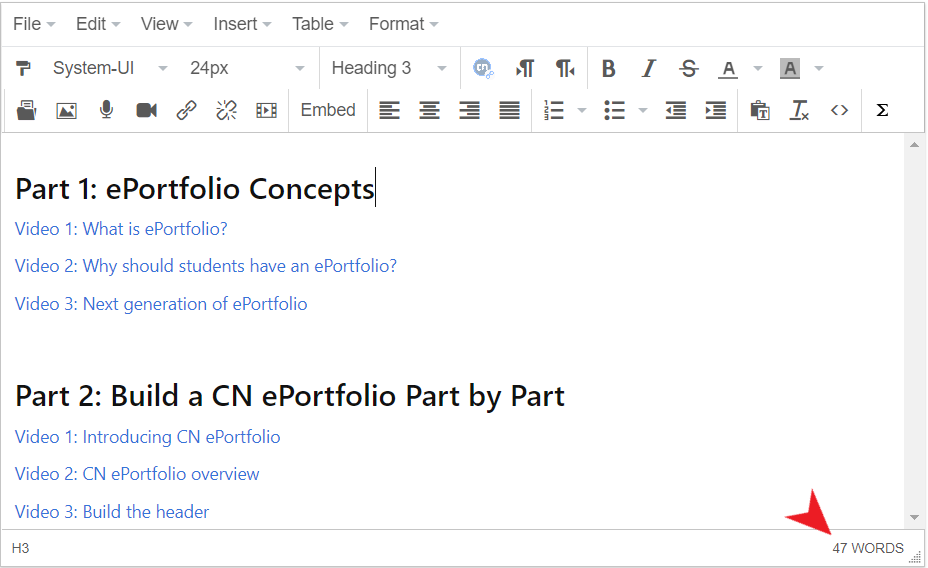 10. Layout templates. In most places, except for quizzes, a series of layout templates are available to assist with content creation. Note that free users need to upgrade to CN Premium to use this feature.
First, click the "Layout Template" button.

Then, choose from a series of templates. Below is an example of a two-column design. After clicking the template thumbnail, you are ready to insert images and text into the guided spots. You may use one template multiple times or use different templates in an editor.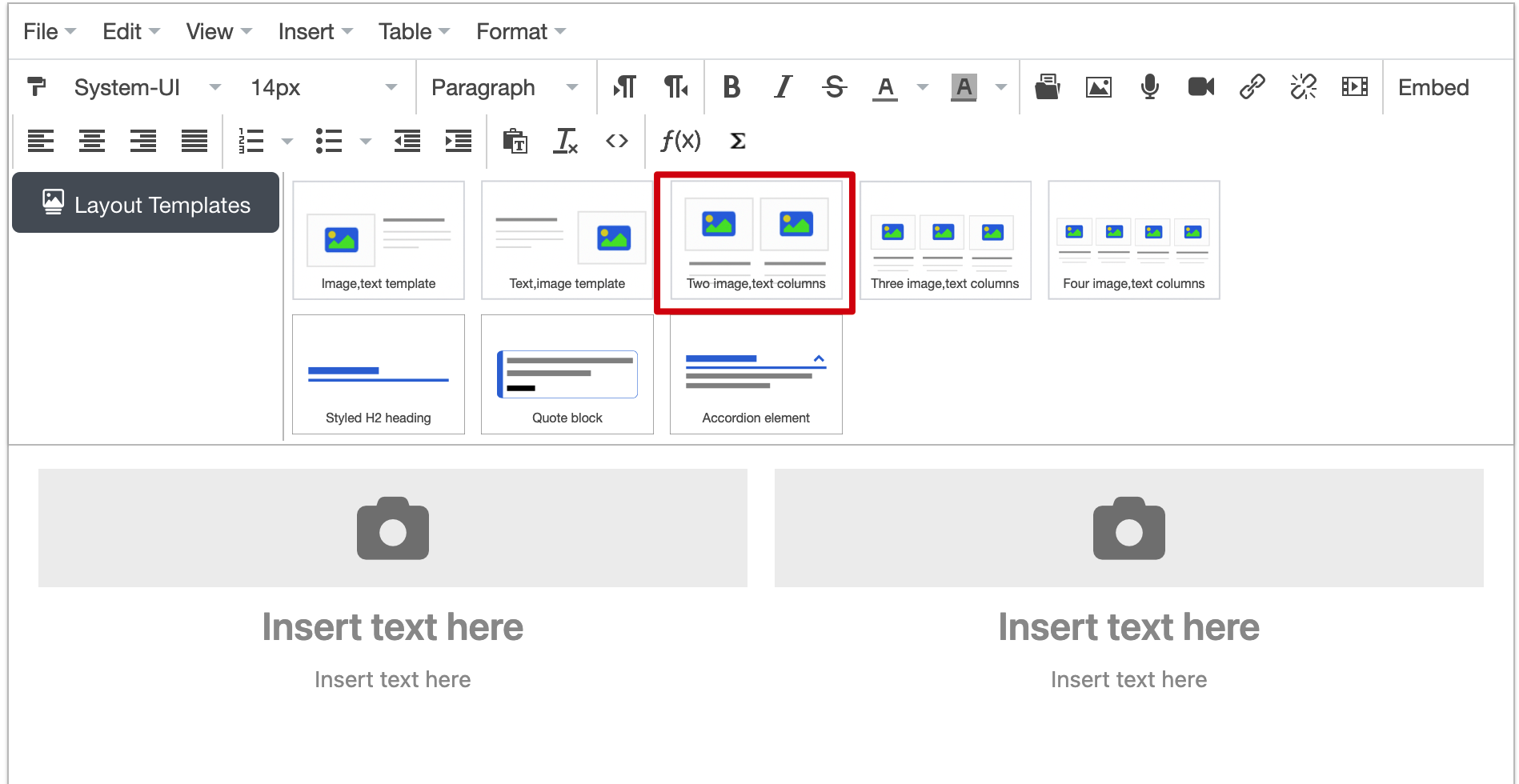 Besides the functions above, the CN content editor also supports formulas, Smartlinks (in the Task tool), and many styling options. We continue to improve the editor to make it more user-friendly. Feel free to reach out to us if you have any questions or suggestions about the editor: help@thecn.com.