CN provides course instructors with detailed analytics on each quiz and quiz question.
To access question analytics, go to the Quizzes page. From the Actions column, click the little pie chart icon on the quiz that you would like to view its analytics.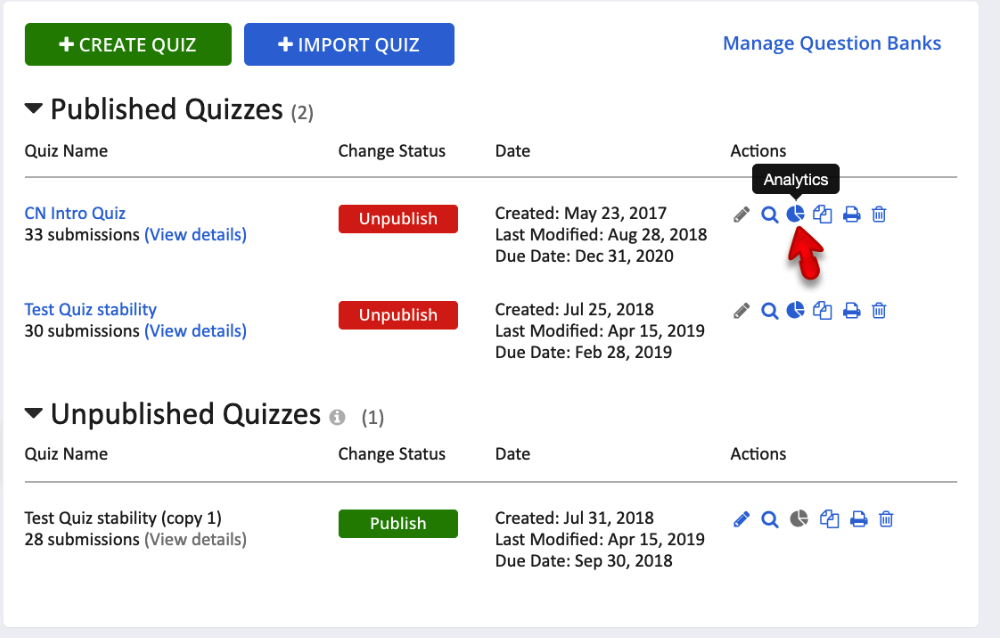 Then, you can choose from one of the following two options: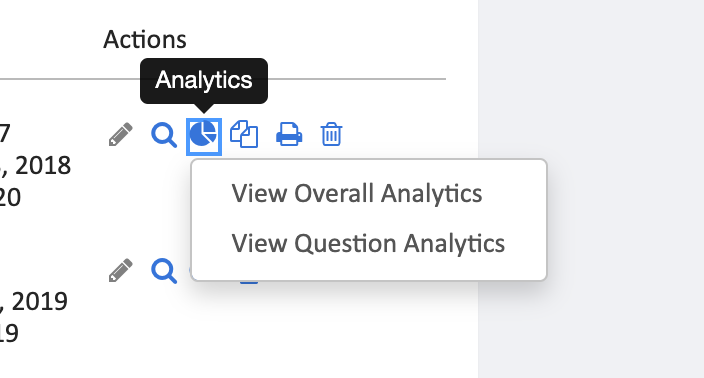 Overall Analytics
Click "View Overall Analytics," to see the general analytics of the entire quiz. If your quiz doesn't have sections, the Sections analytics will not appear.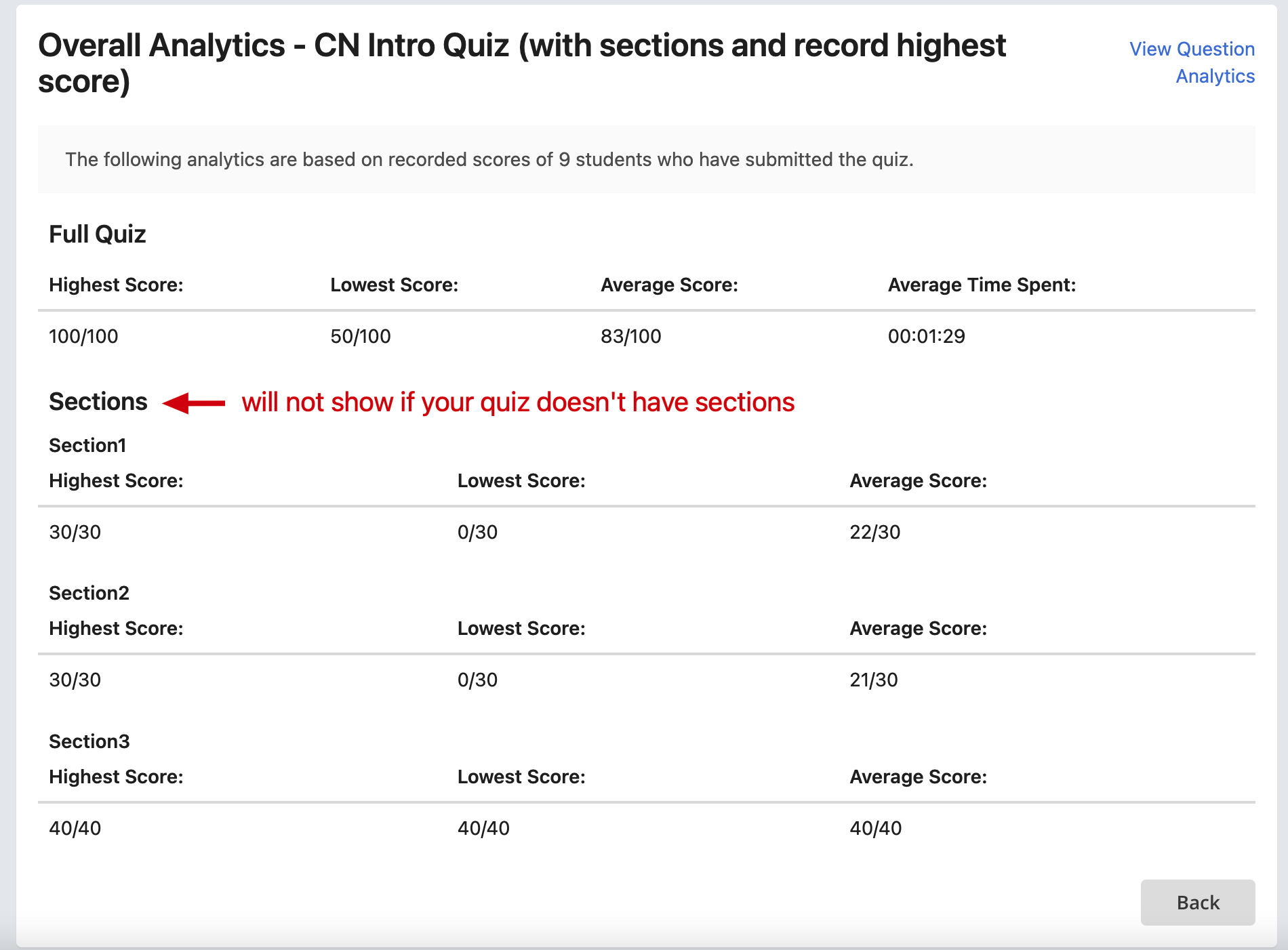 View Question Analytics
Click "View Question Analytics" to see the detailed analytics of each quiz question:
Below are analytics of each question type. Correct answers are highlighted in green.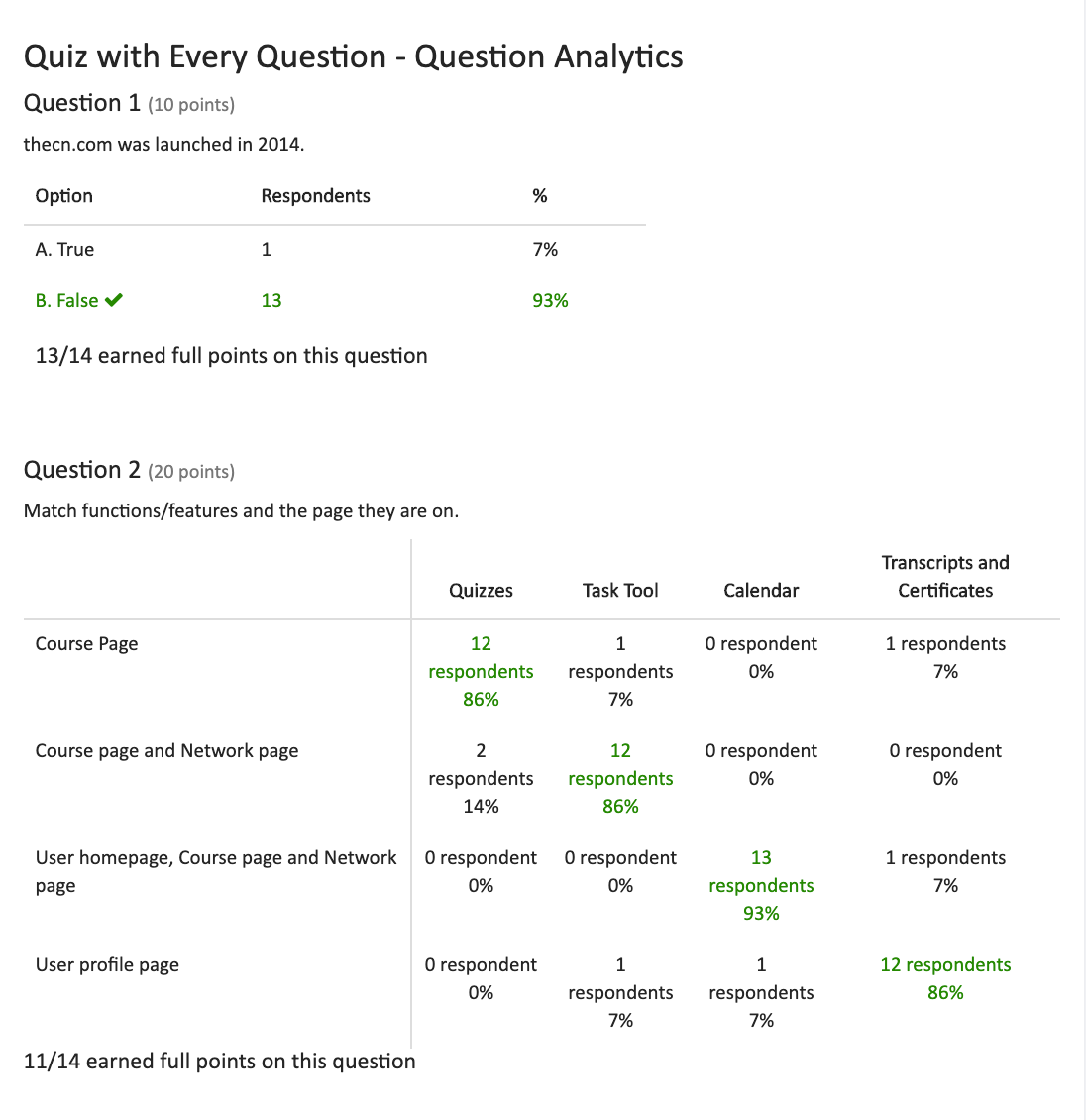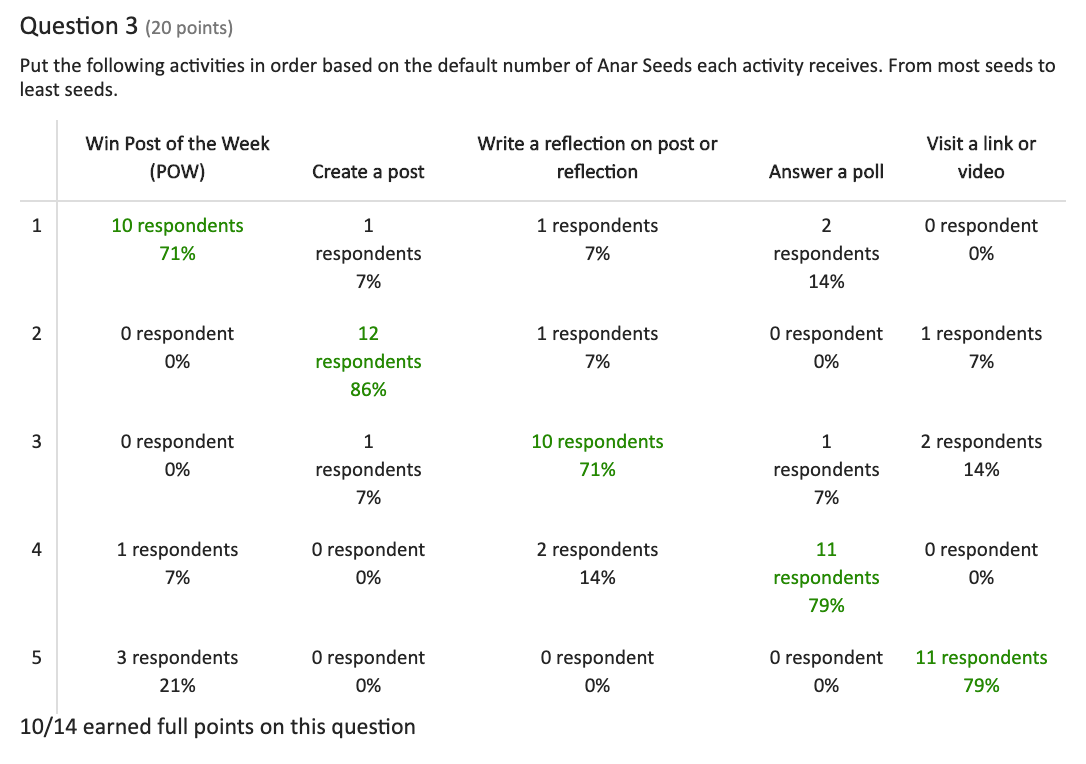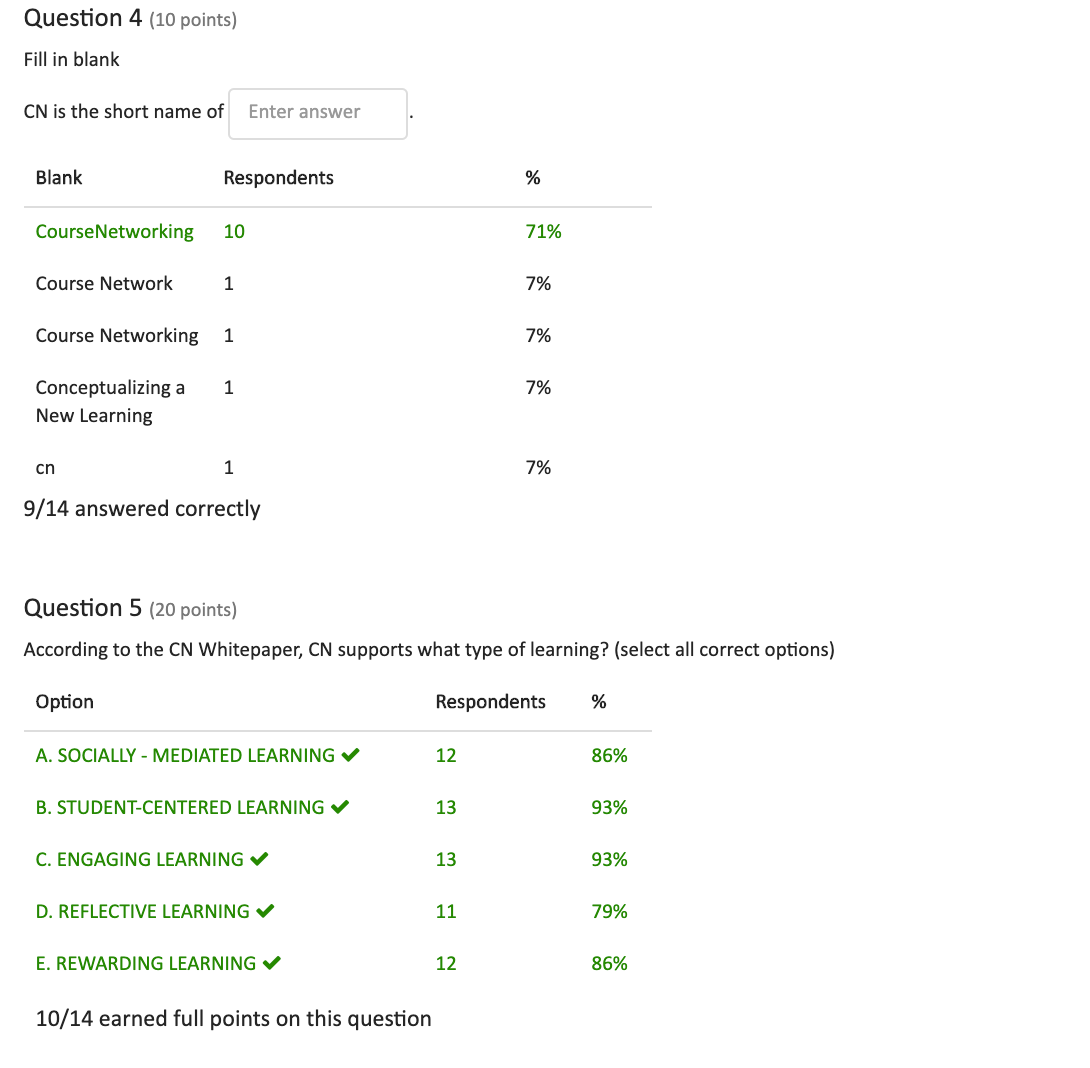 Quiz Analytics Unavailable
Please note that quiz analytics are not available in the following three conditions:
The quiz has not been published
When quiz analytics are not available, you will see a grayed-out pie chart icon: