This article is for instructors using the Quiz tool on the Full version of CN wanting to know how to give specific students extra attempts on a quiz.
STEP1: Click on the Quiz tool on the left-hand menu from your course homepage.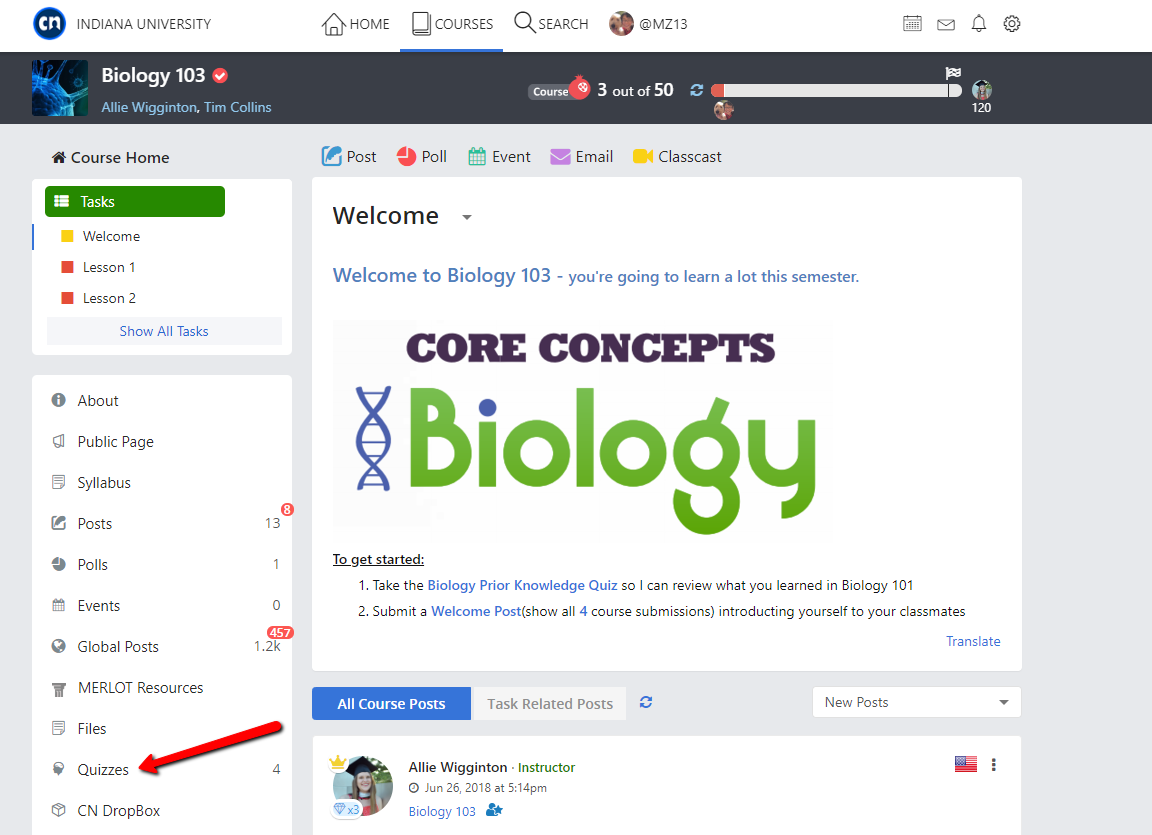 STEP2: Click "View Details" below the name of a Quiz - next to the number of submissions.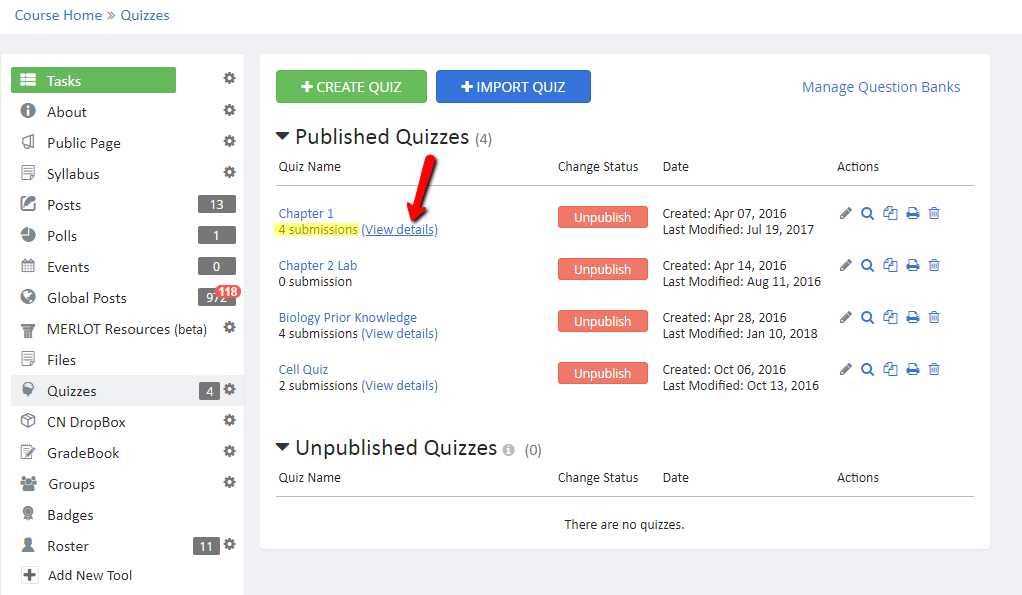 STEP3: Click on the pencil icon next to any member under the Extensions column.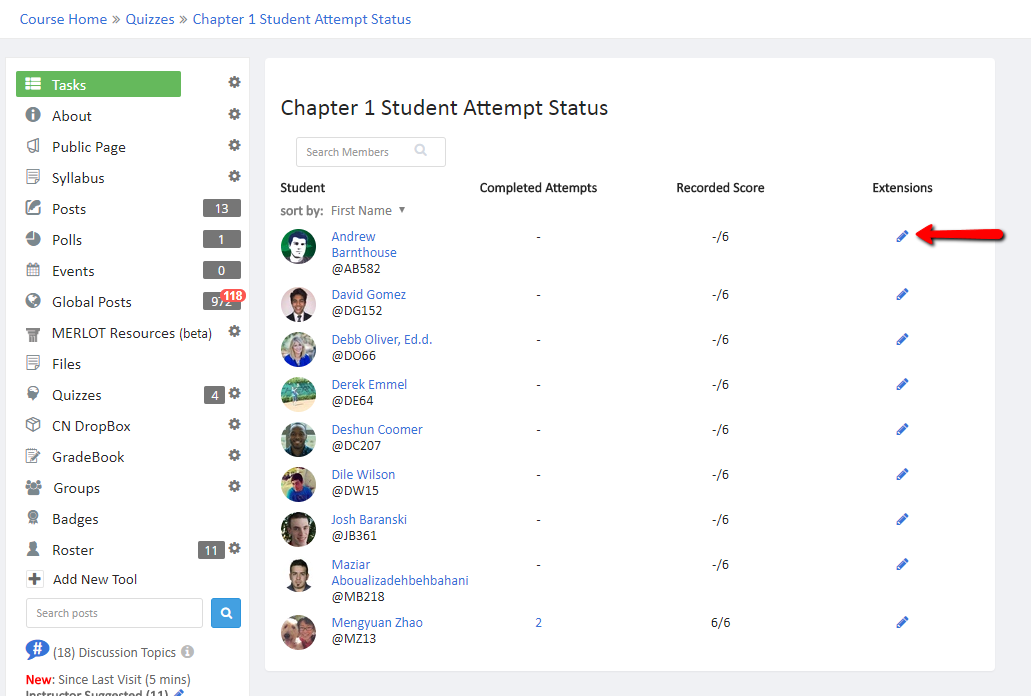 STEP4: Type the desired amount of attempts and click the SUBMIT button.