Note: This article is for instructors. Students, please see the Use Hashtags in Course Posts article for more information.
This article will show instructors how to create suggested course discussion topics (hashtags) that course members can use to label posts and reflections made within the course. Hashtags are especially important to course structure because CN discussions are not threaded like typical discussion forums. Tagging posts with relevant hashtags will help course members filter through posts and reflections. Later the CN Rumi learning agent can base on tags to recommend personalized and relevant content to individual learners.
Create and Edit Course Discussion Topics/Hashtags
STEP1: Go to your course homepage and look for "Discussion Topics" then click on the pencil icon next to "Instructor Suggested"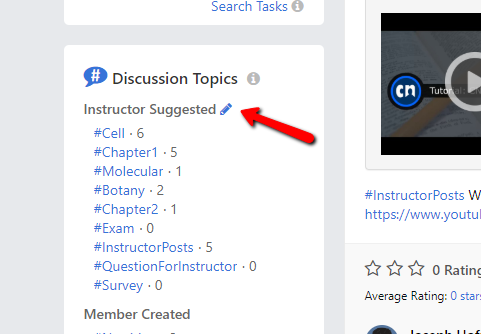 HINT: Instructor suggested discussion topics/hashtags can also be created and edited at any time from the Basic Course Settings too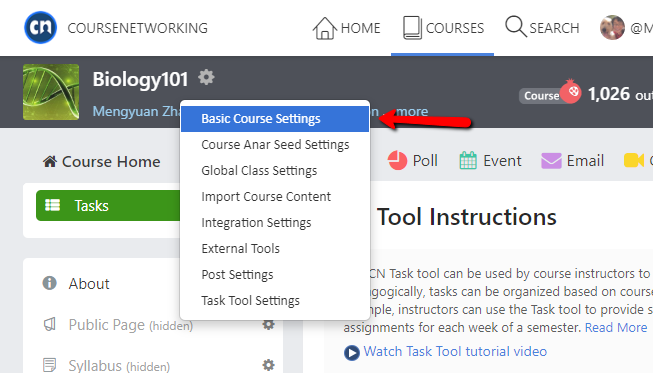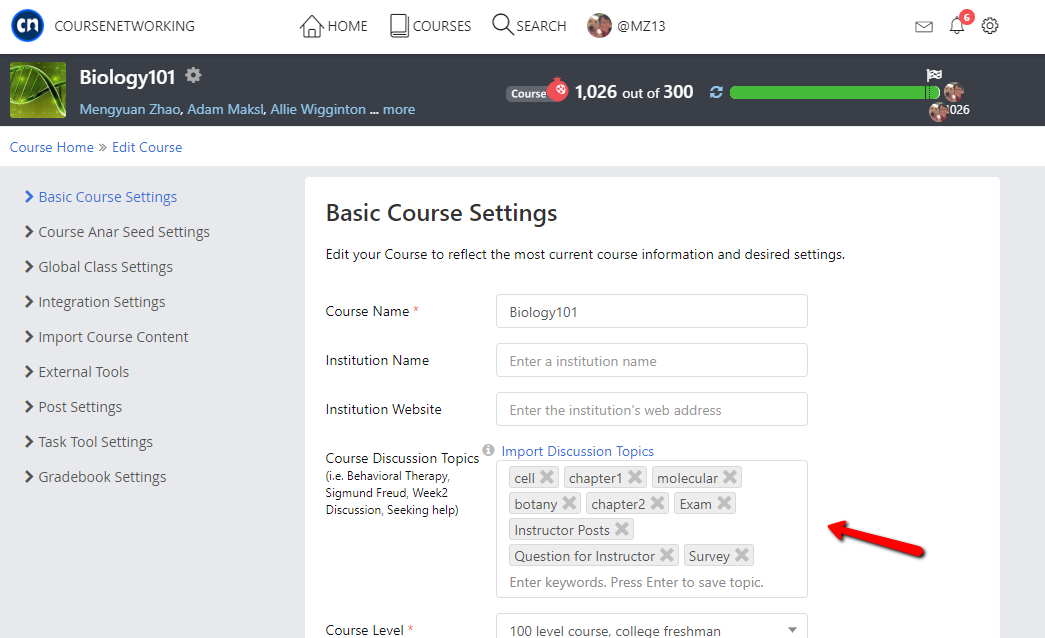 STEP2: Enter in your desired course discussion topics
You do not need to type in the hashtag (#) at the beginning. You can leave space between words. Simply enter in a word or term and press Enter to begin creating the next one. The topics can be course topic format (such as "behavioral therapy", "Sigmund Freud", schedule format (such as "week2 discussion"), general activity format (such as "ask instructor", "guest lecture"), etc.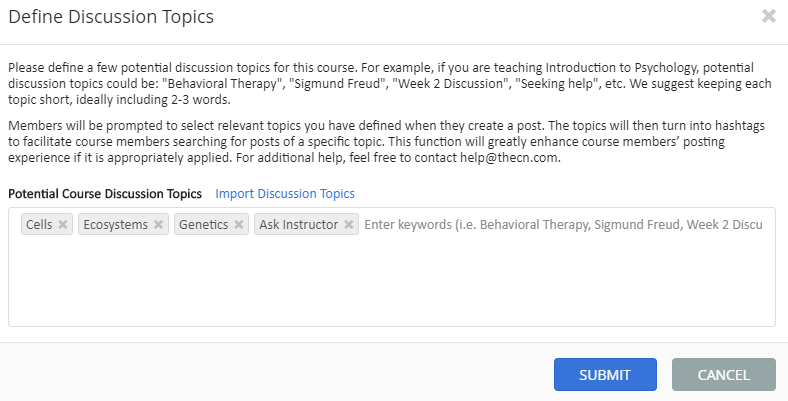 To edit a topic, double-click the tag, make changes, then press enter when finished.
Instructors can also rearrange topics - the order of the topics in the list shown will be their display order inside the course. To rearrange topics, simply drag and drop.
To delete a topic, click on the X next to the word(s) you wish to delete.
HINT: If you have another CN course that has used hashtags in the past, you can import them too. See below.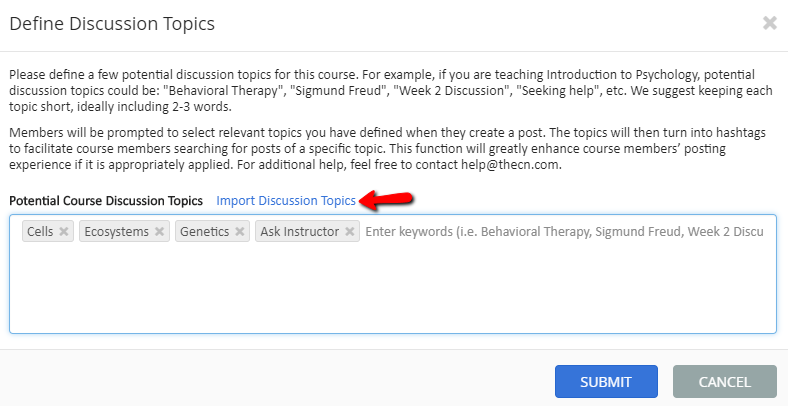 STEP3: Save course discussion topics
After you are done creating course discussion topics, click the SUBMIT button. You will see the topics automatically turn into hashtag format and listed on the left course menu.
View and Monitor Course Discussion Topics/Hashtags
After course members make posts using your suggested discussion topics, "New" will appear and the adjusted number will be shown next to the hashtag used. Click the hashtag will filter course posts and reflections that contain the hashtag.
To learn about how students use hashtags in their posts, view the Use Hashtags in Course Posts article.