As an instructor of a course, you can choose to view the course as any of your course members to see what they see. To do this, follow the steps below.
STEP1: Visit your course homepage and click on the gear icon next to the Tasks bar. Select View as Member from the dropdown list.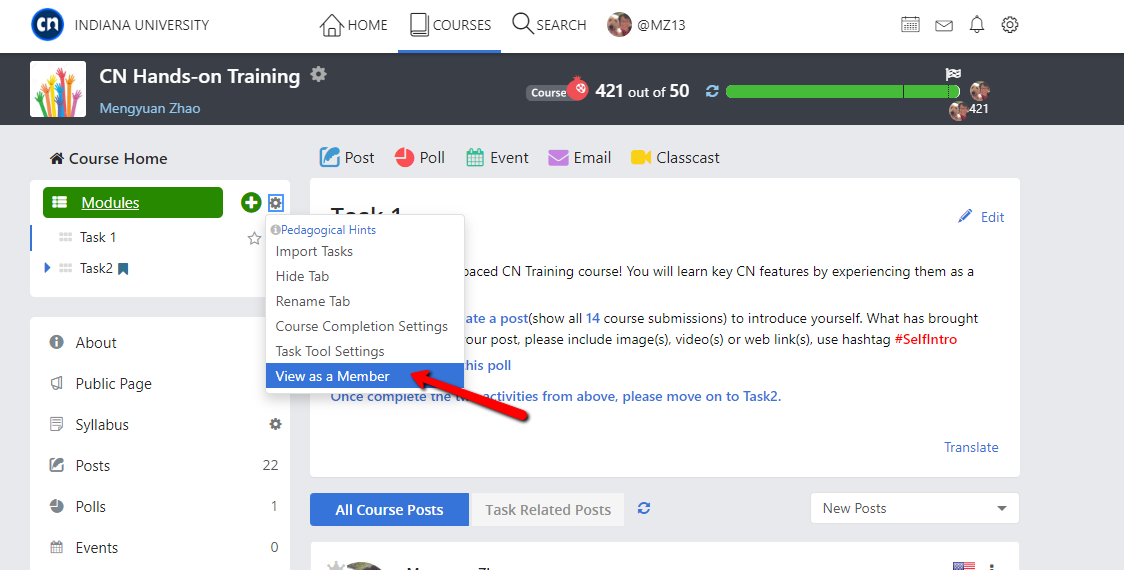 STEP2: Choose which member you would like to view the page as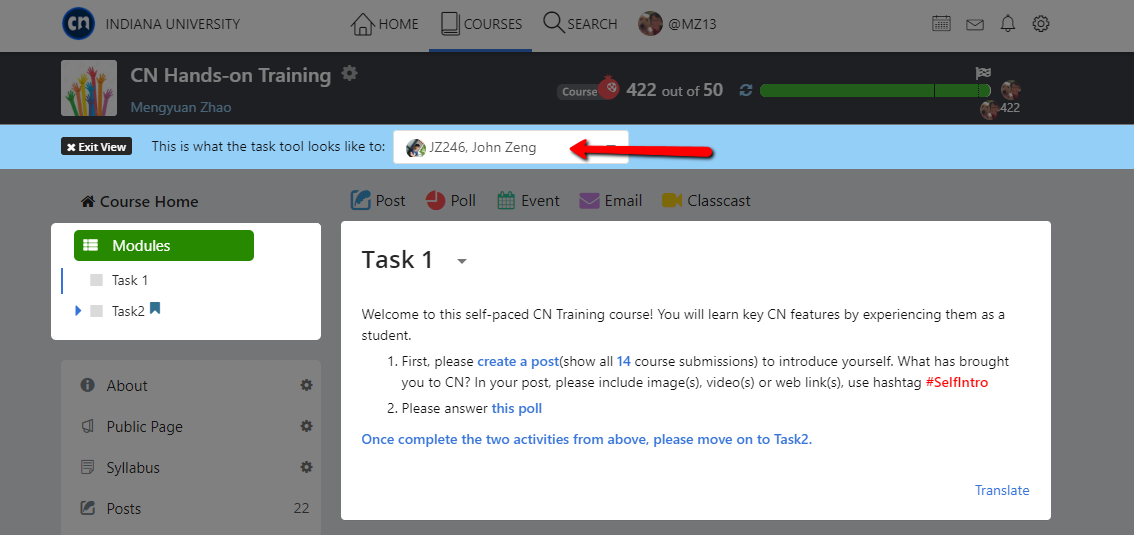 When in the "View as Member" mode, you can click on different Smartlinks and task activities you have created to see how they will look to any individual student. This is also helpful if students must complete certain tasks before others become available to them.
STEP3: Exit View