CN supports group assignments through its unique post feature.
STEP1: Instructors need to assign course members into groups using the Groups tool. Please refer to this tutorial to learn more about the Groups tool. In the example below, students are placed into GroupA and GroupB.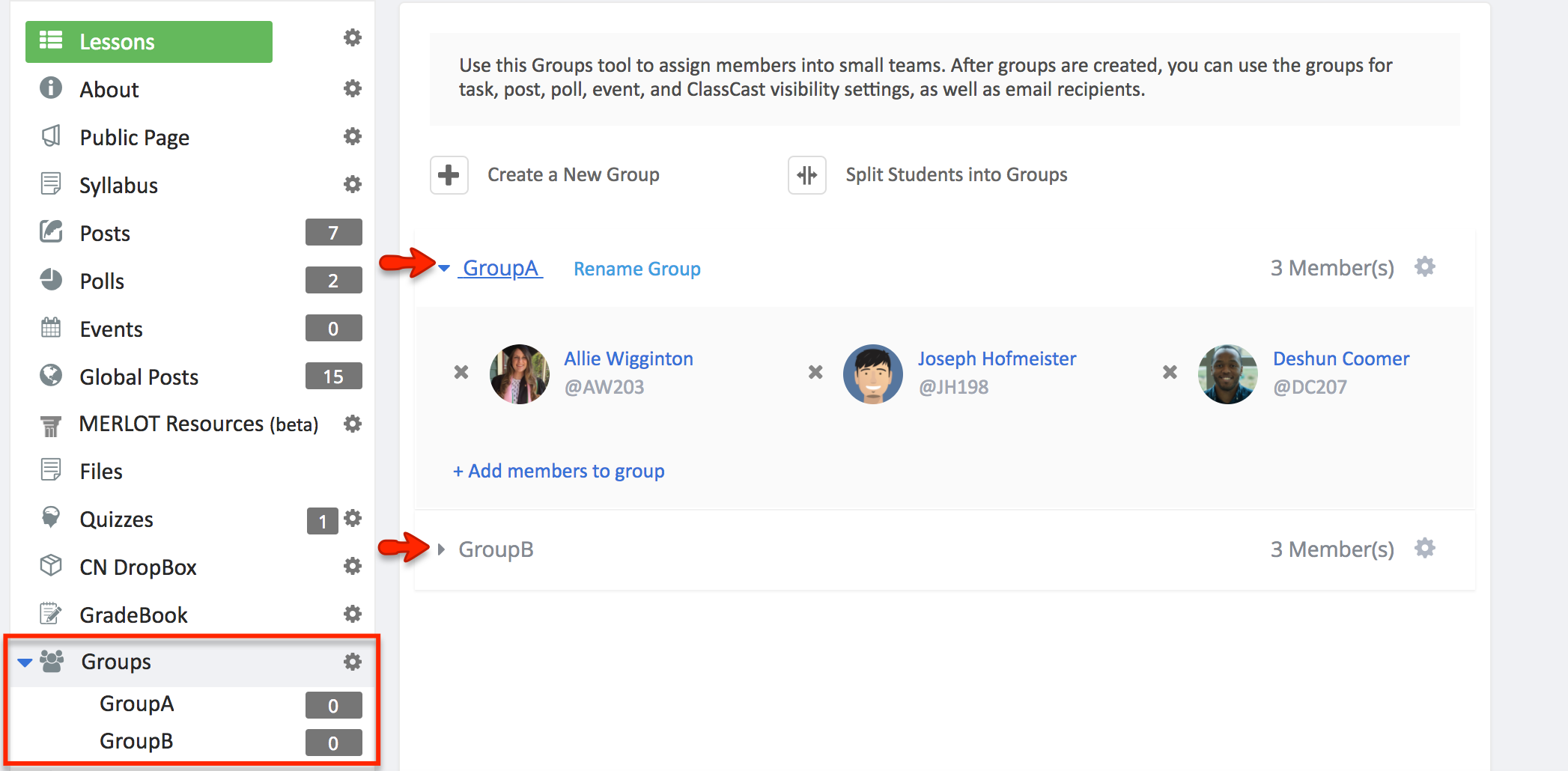 STEP2: Create the group assignment. We suggest that instructors create the assignment through the Task tool and give students clear and detailed instructions.
Write detailed instructions for the assignment.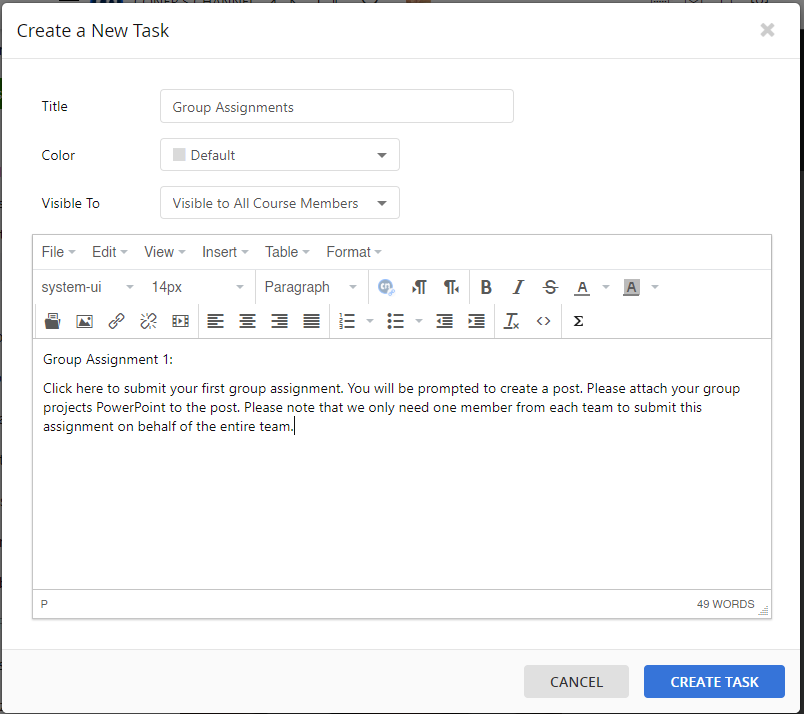 Build the SmartLink: select "Prompt Students to Create a New Post" as the SmartLink type (if you ask groups to submit documents, these documents can be attached to the post).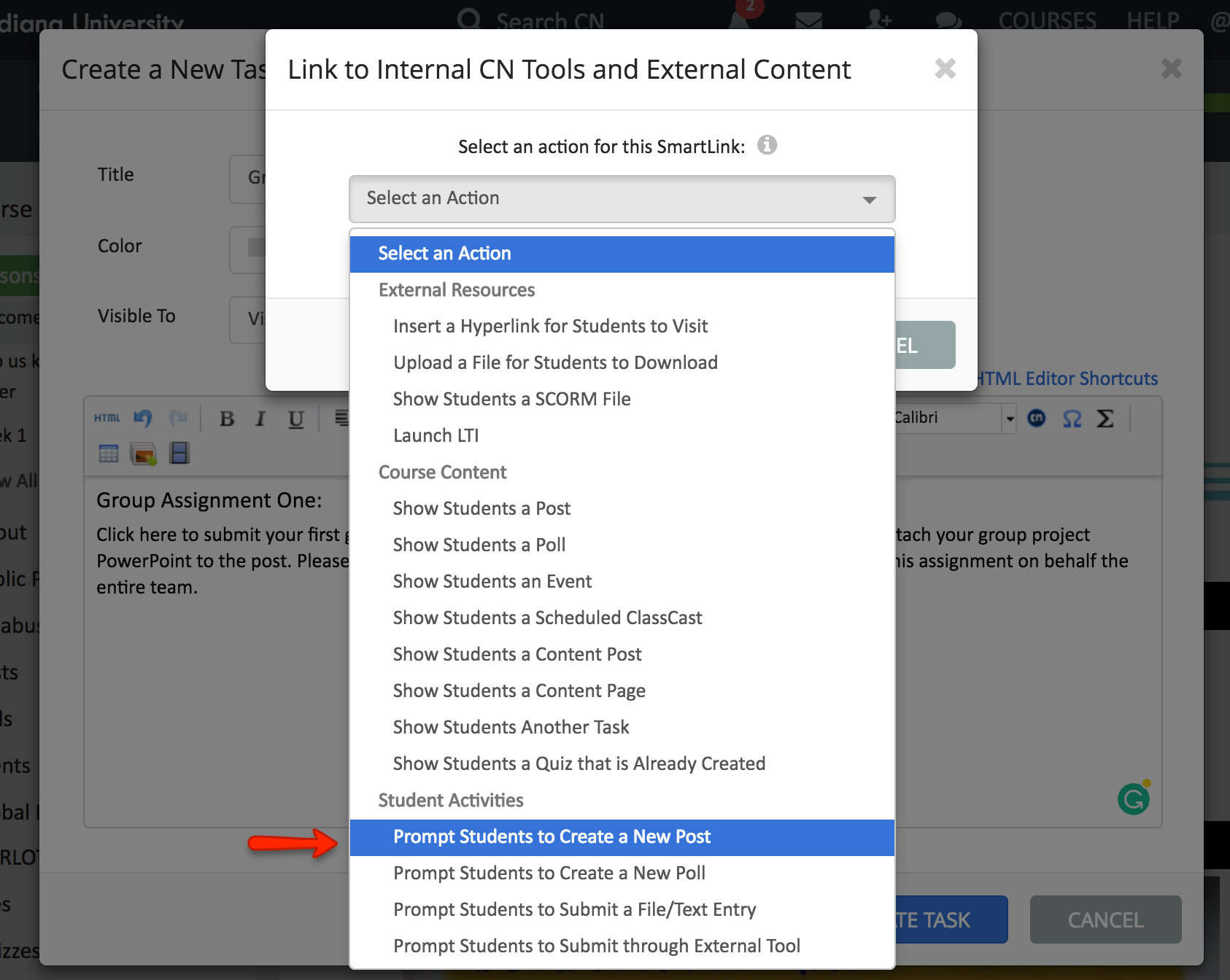 Create the corresponding GradeBook item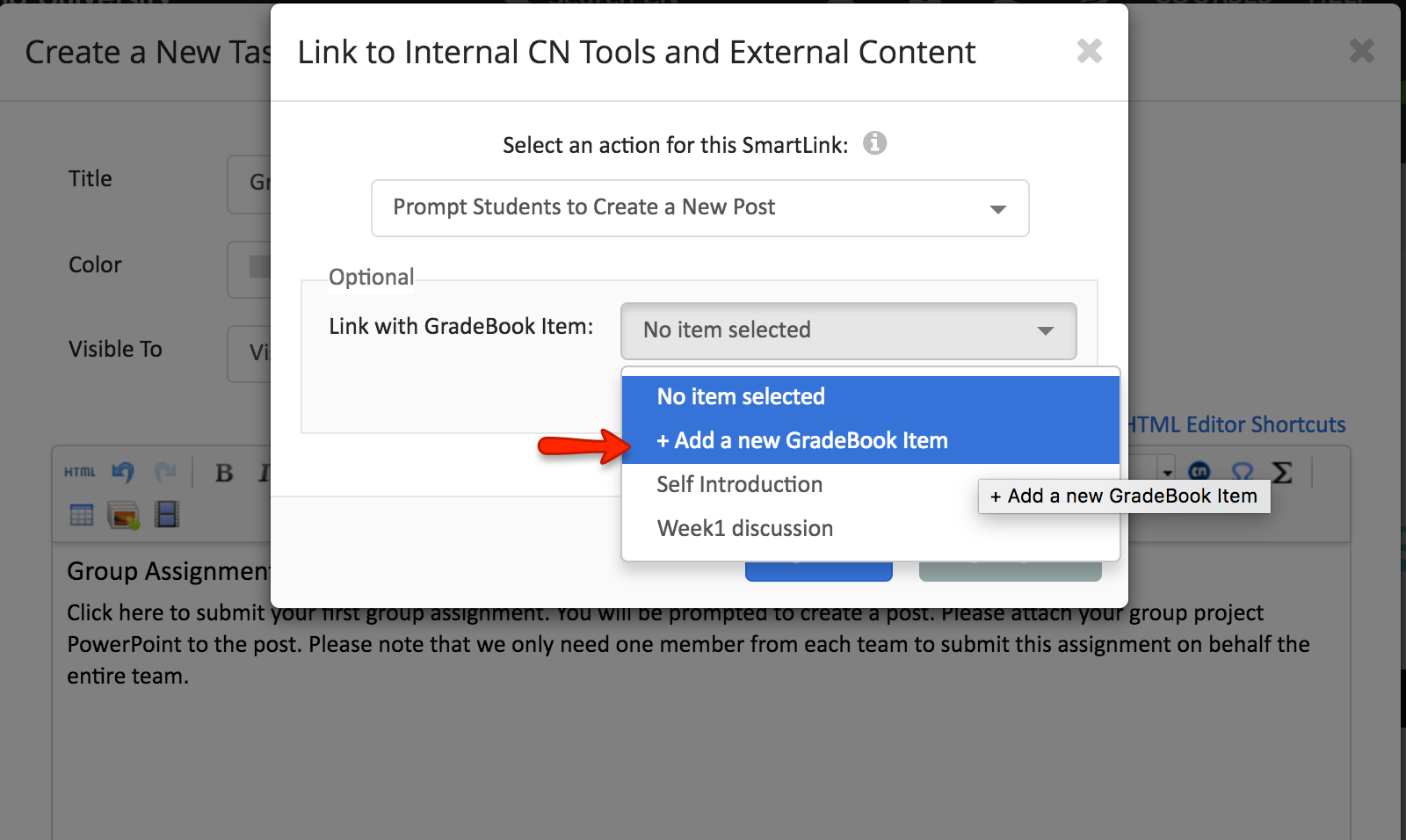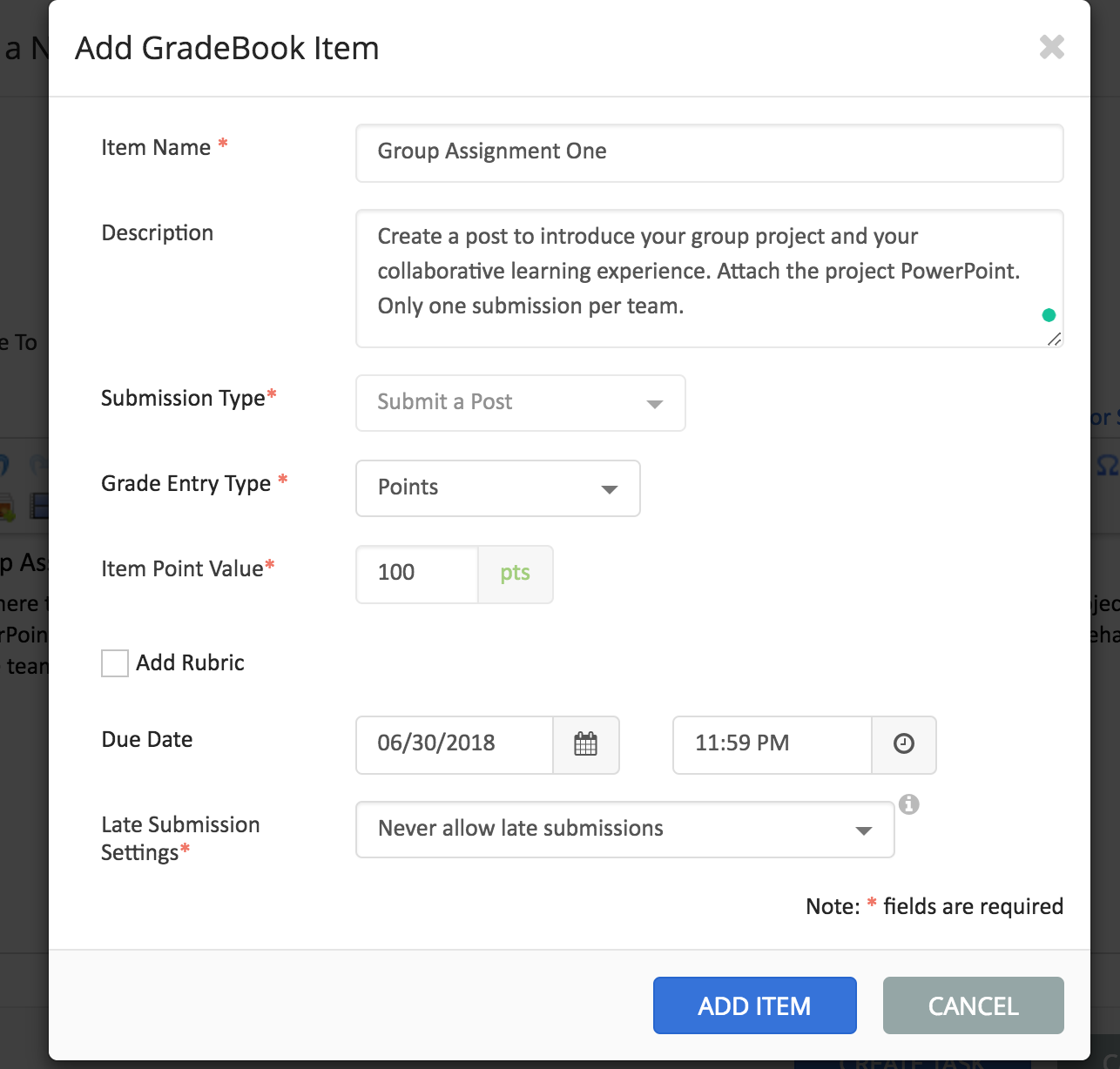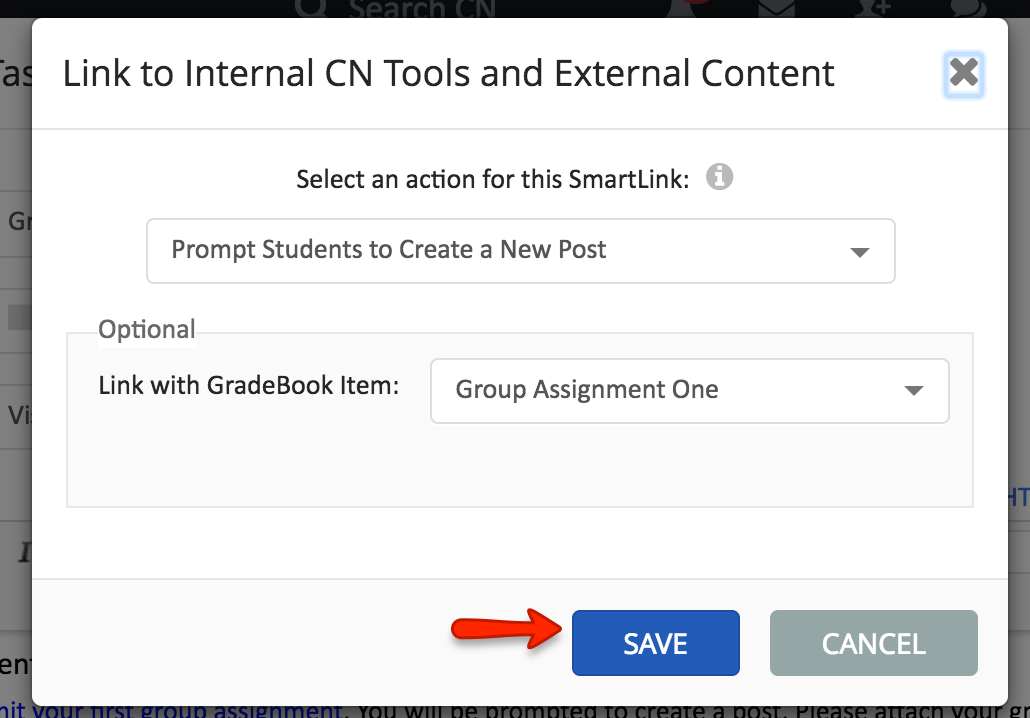 Save the Task by pressing the CREATE TASK button.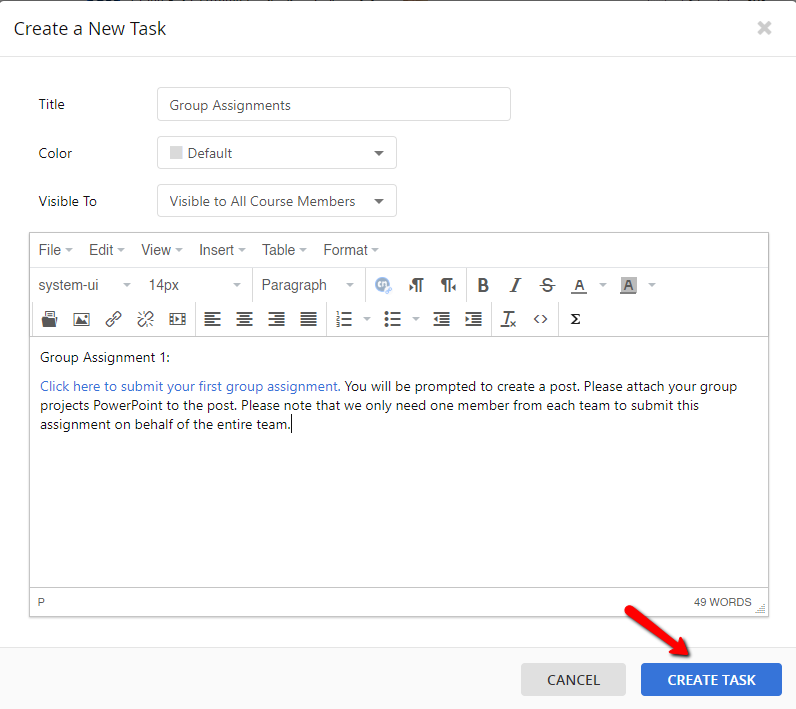 STEP3: One member of each team submits the assignment from the SmartLink. The submission number link next to the assignment Smartlink will become available to view by the course instructors.

Note: we tweaked the text of the task a little bit to make it more clear to students.
Step4: Instructors click the submission number link from the previous step to access the submissions in DropBox.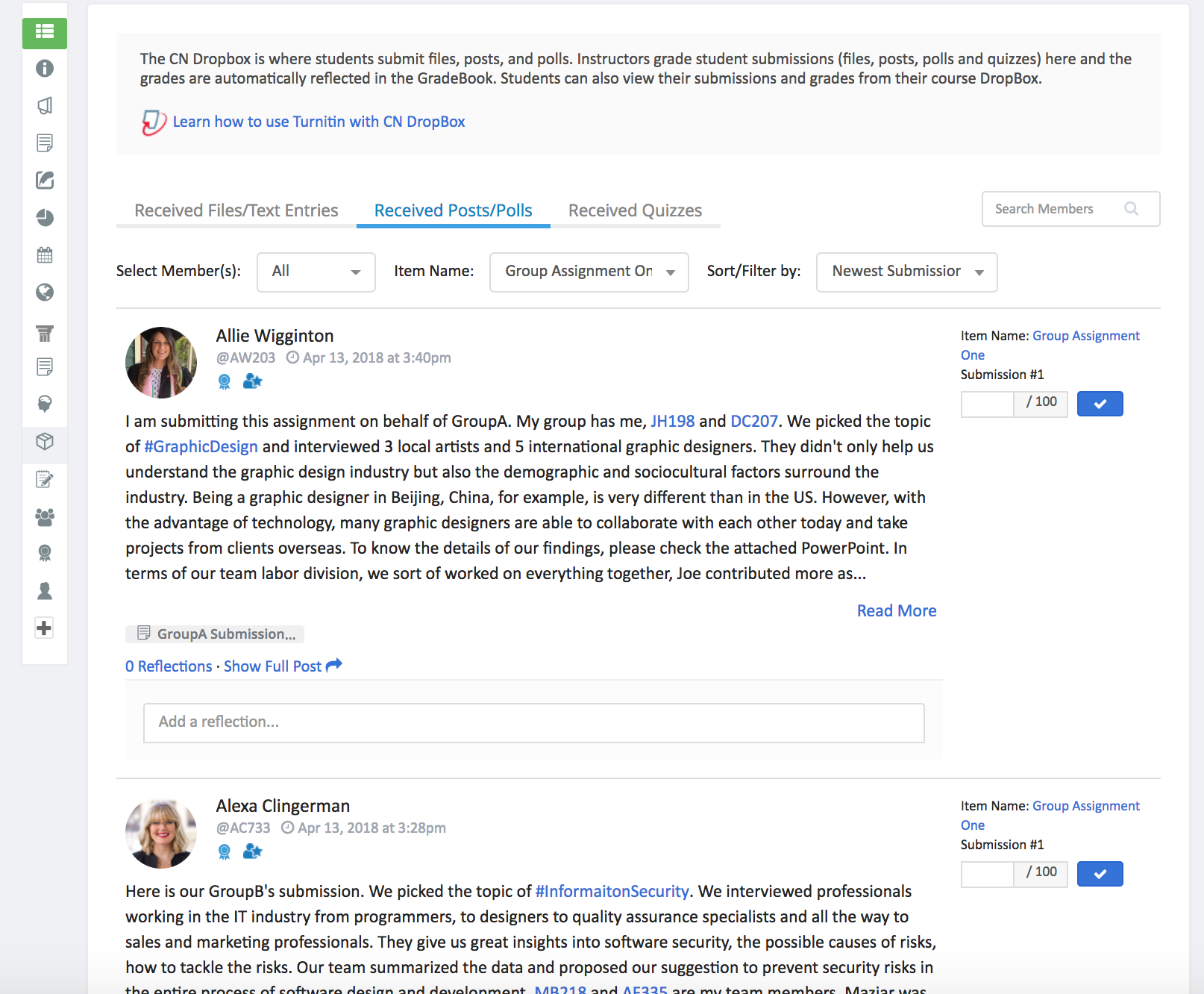 Tip: If you want to view the submission of a specific group, you can select the group from the Select Member(s) dropdown.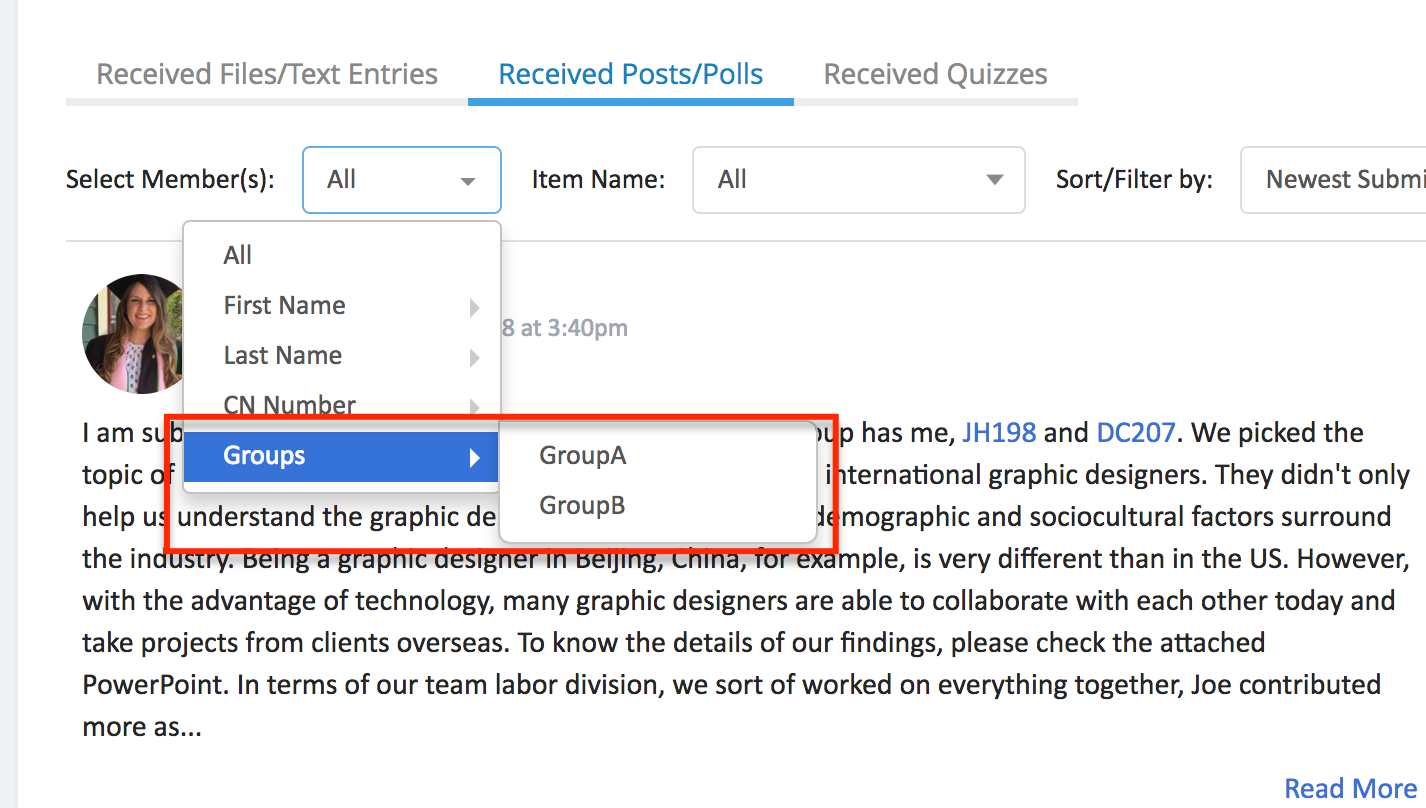 After reviewing the submission, enter a grade and provide your feedback by making a reflection on the post. Every member of the team will see your feedback. You may @ a specific team member if you want to specifically address a part of the comment to that person and bring it to his/her attention.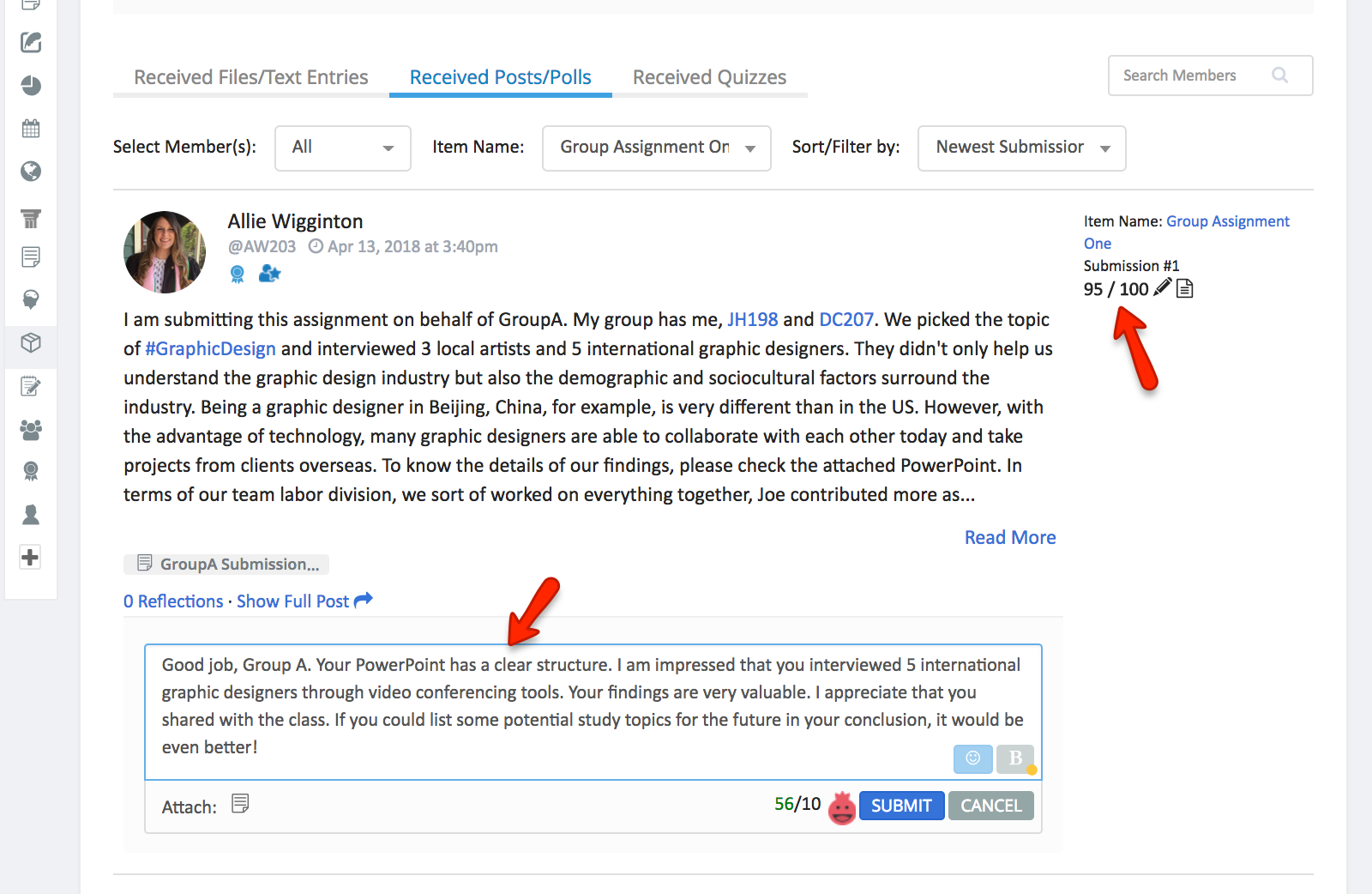 Note: If the post is made visible to the class, members of other groups will be able to read your reflection. They can comment on the post as well. Since group assignments are conducted by teams, not individuals, they usually do not carry private information that should be restricted only to the group. Therefore, we encourage you and your students to make group assignment posts visible to the entire class to welcome peer review and critique.
STEP5: Go to GradeBook to apply the same grade to other team members. After grading in DropBox, only the team member who submitted the assignment will have received the grade. You need to grade the rest of the team. The process is fairly simple:
From the member "sort by" dropdown to filter each group.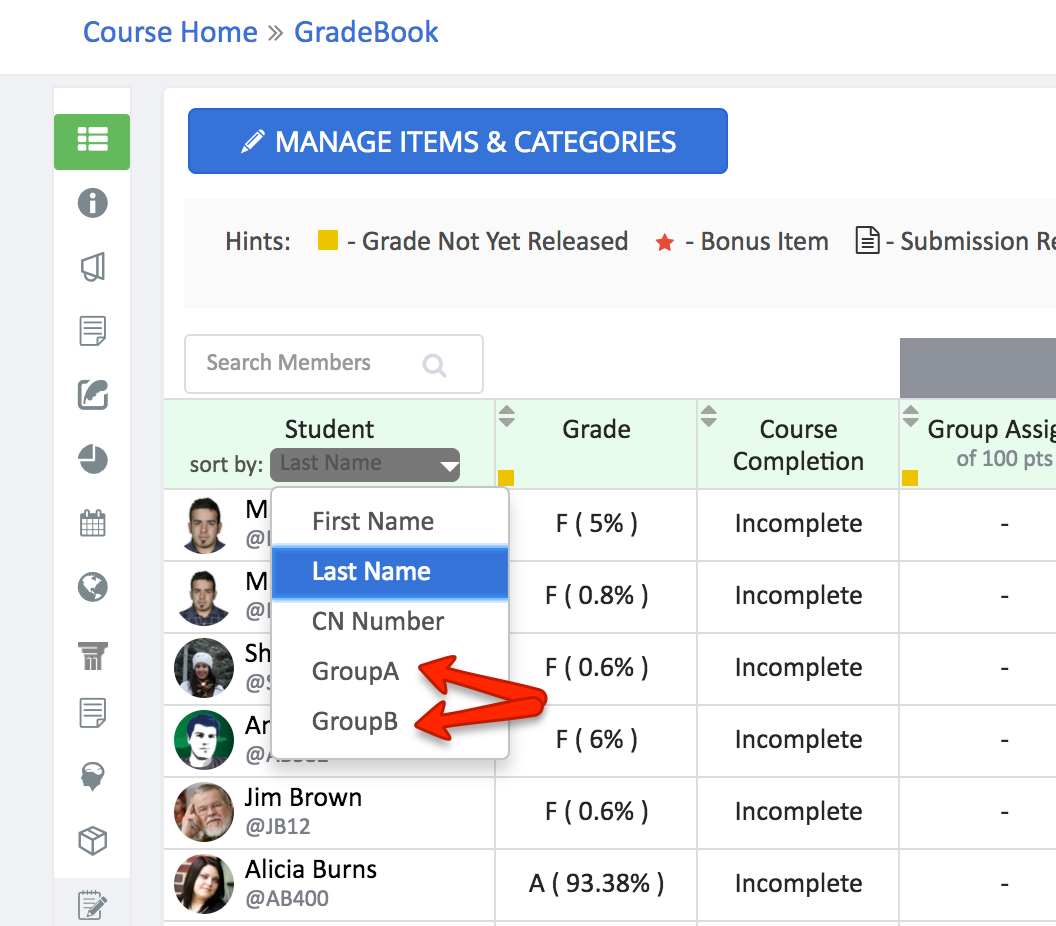 After members of a group are filtered, manually apply the existing grade to the rest of the team. You may enter a different grade based on that specific team member's contribution and quality of work.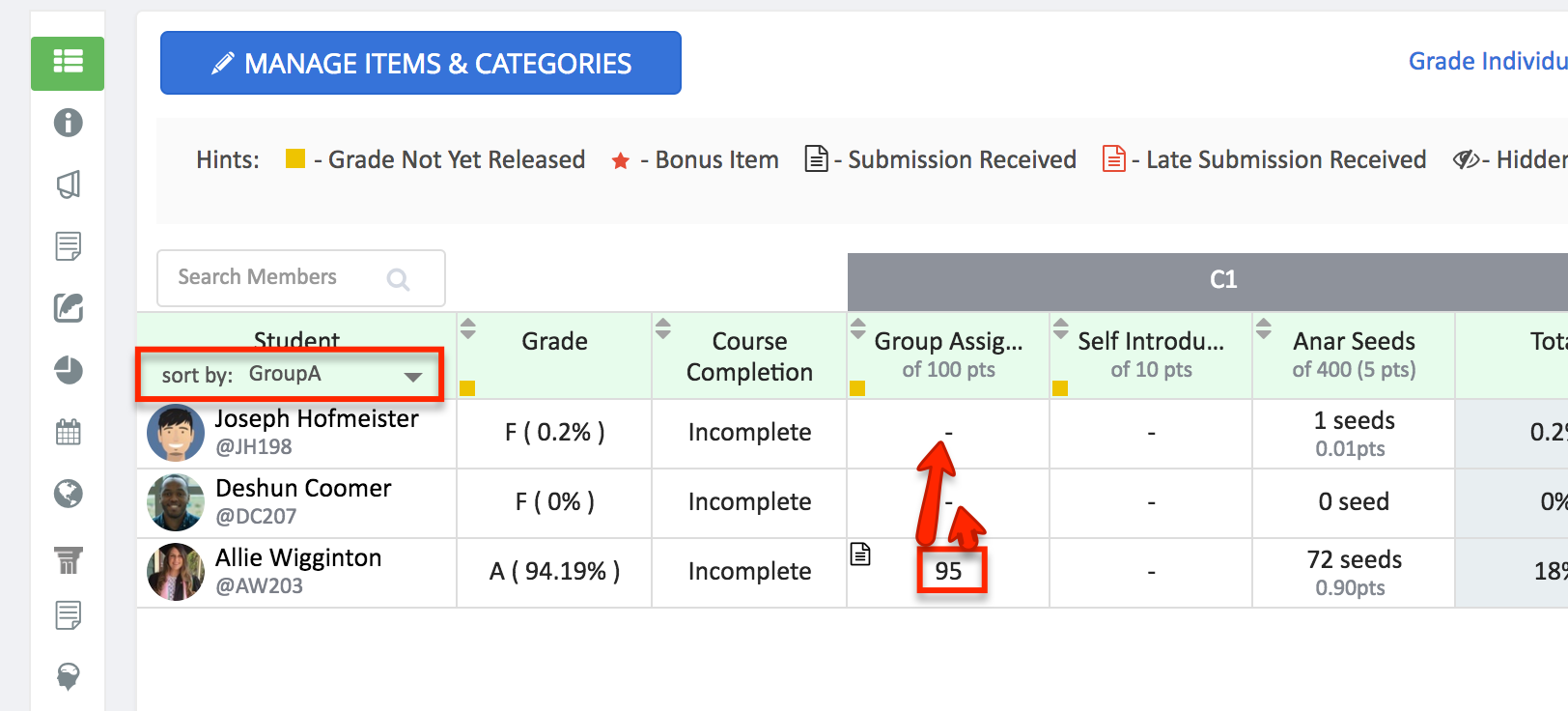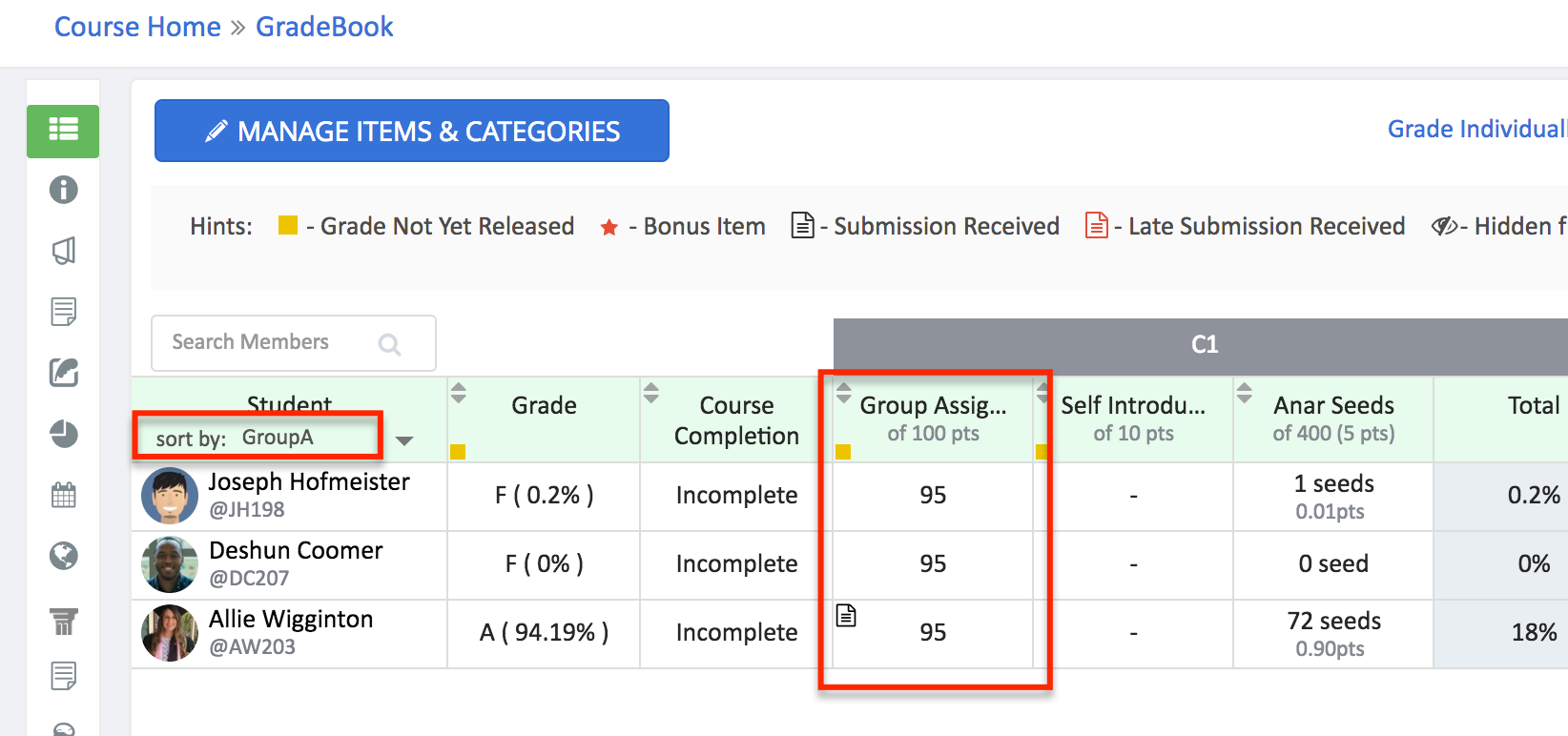 Repeats the steps until grades are entered for members of all the groups.