CN Channel admins have the options to disable Rumi services for all of their Channel members by following the steps below:
1. Login to CN Channel
2. Select "Rumi" from the CN Channel Menu
3. Choose the "Settings" tab on the top right
4. Check specific service settings to turn them off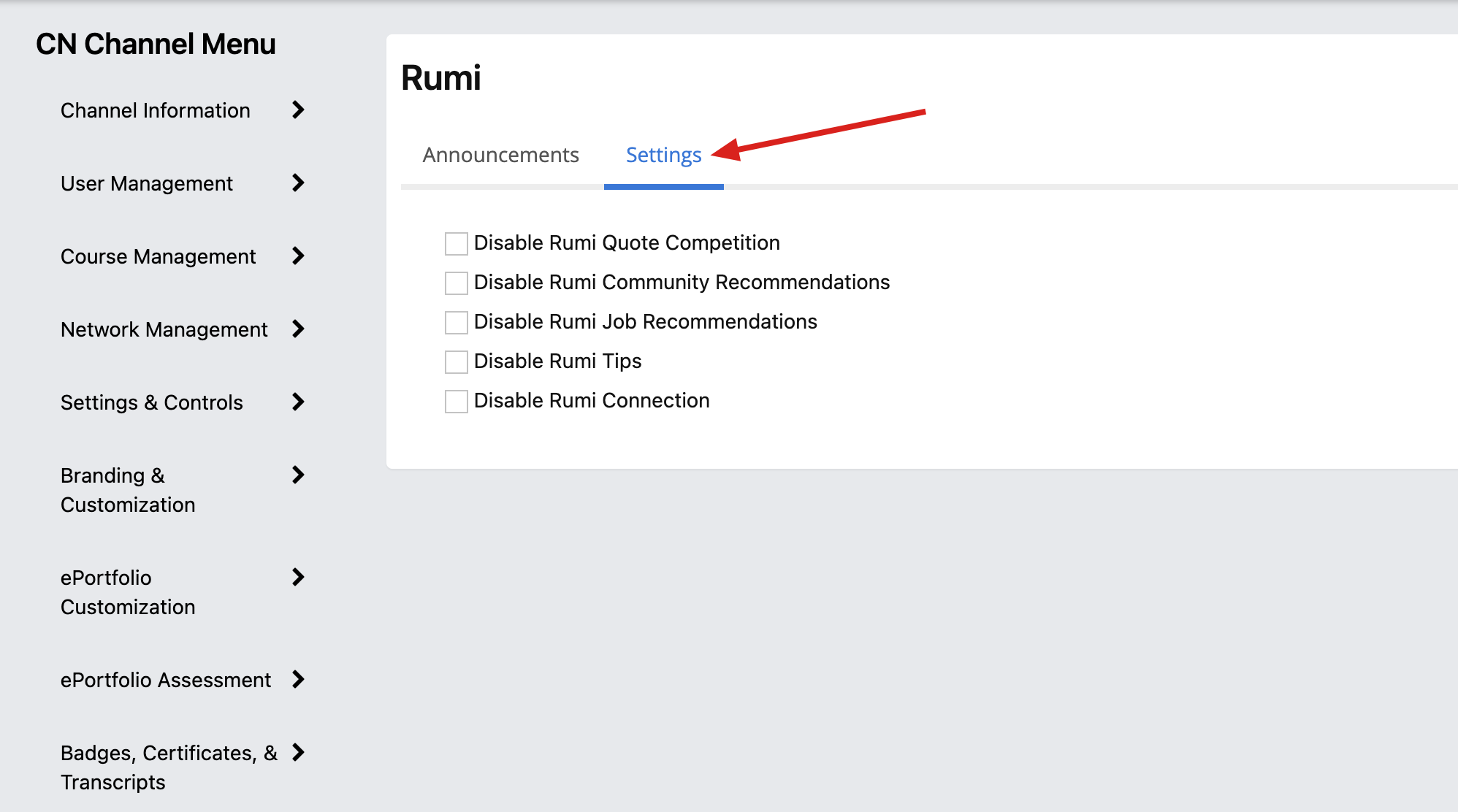 In this example, the Rumi Quote Competition has been disabled:
Once the service is disabled by CN Channel admin, Channel members will no longer see it on the Rumi drop-down menu or when they cycle through the services.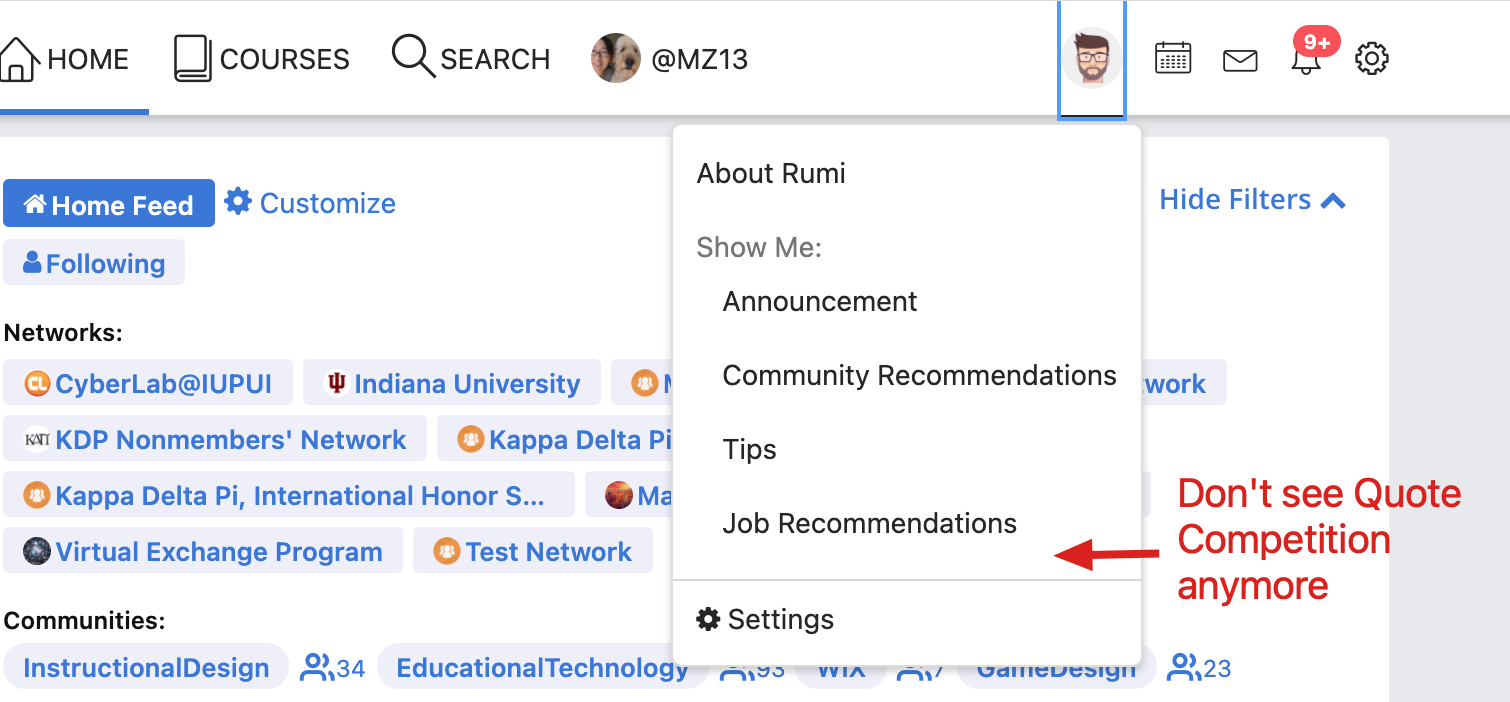 Please note: Rumi Announcement cannot be turned off by CN Channel admins because CN may send out system-wide announcements or ePortfolio related notifications that we do not want users to miss. This means the Rumi icon will always display on the top navigation bar. If all other Rumi services are disabled and there are no new announcements or notifications, Rumi will not pop up.
If for certain reasons, your institution needs to turn off Rumi completely, please reach out to the CN Team.