When creating a quiz, you may import existing questions from question banks that are provided by our institution or prepared by yourself. This article will illustrate the process of adding quesitons from quesitons banks.
Step 1: Click "Import Quesitons from Question Bank" while you are editing a quiz and ready to add quesitons from a question bank.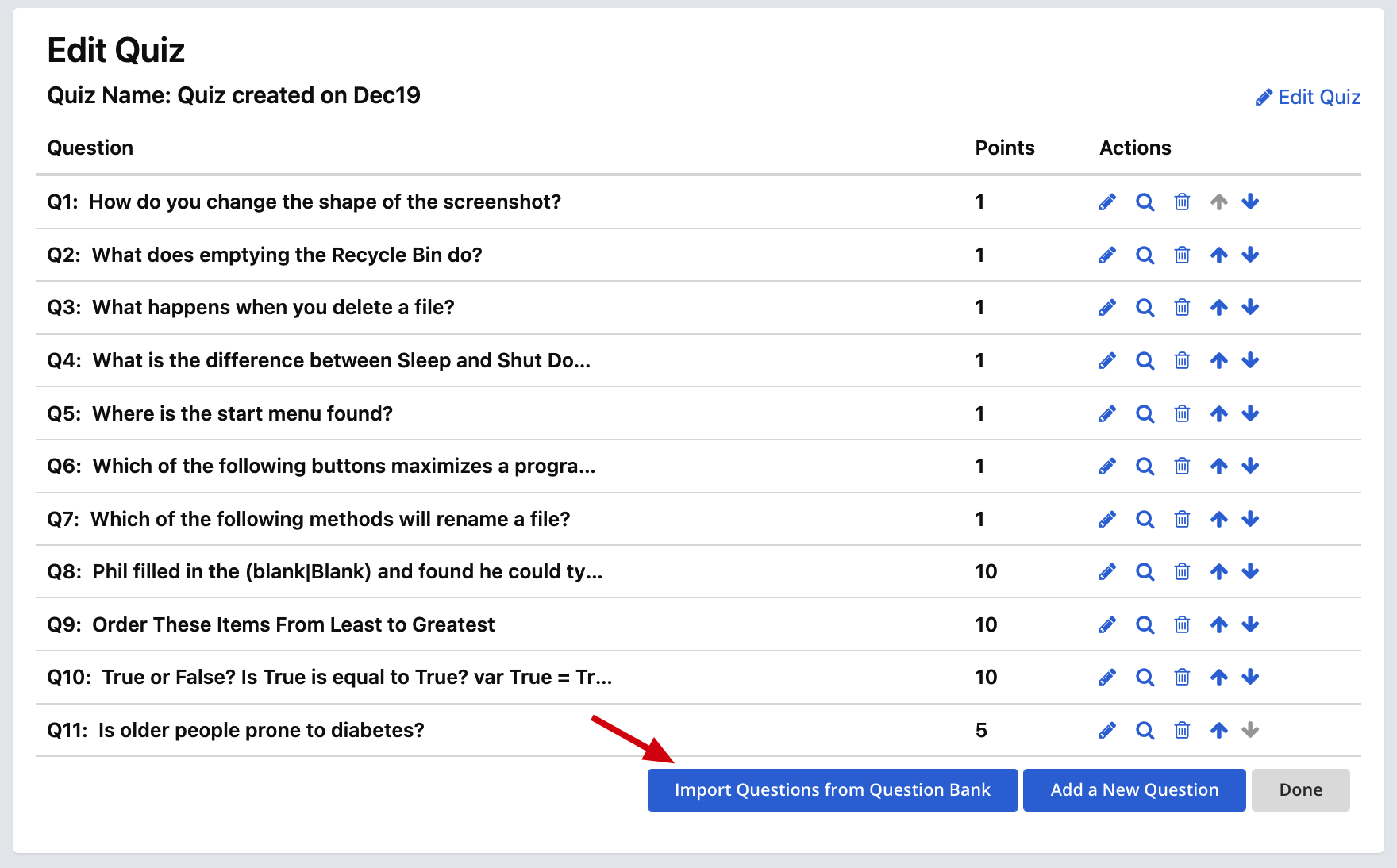 Step 2: Select the question bank you would like to import questions from.

Step 3: Select which quesitons to import. You have three options:
1. Import every question from the question bank.

2. Randomly import a number of quesitons. You will specify the question number, such as 5. Note, all of your students will get the same questions.

3. Import selected questions. You will need to enter the question numbers, such as 1-5, 8, 11-13. Then, click "Import".
Note that you may repeat Steps 1 to 4 to import questions from multiple question banks.
Step 4(optional): If you do not want to use the point value each imported question carries, you can check the box "Set points of all quesitons to an equal value" and enter the desired point value.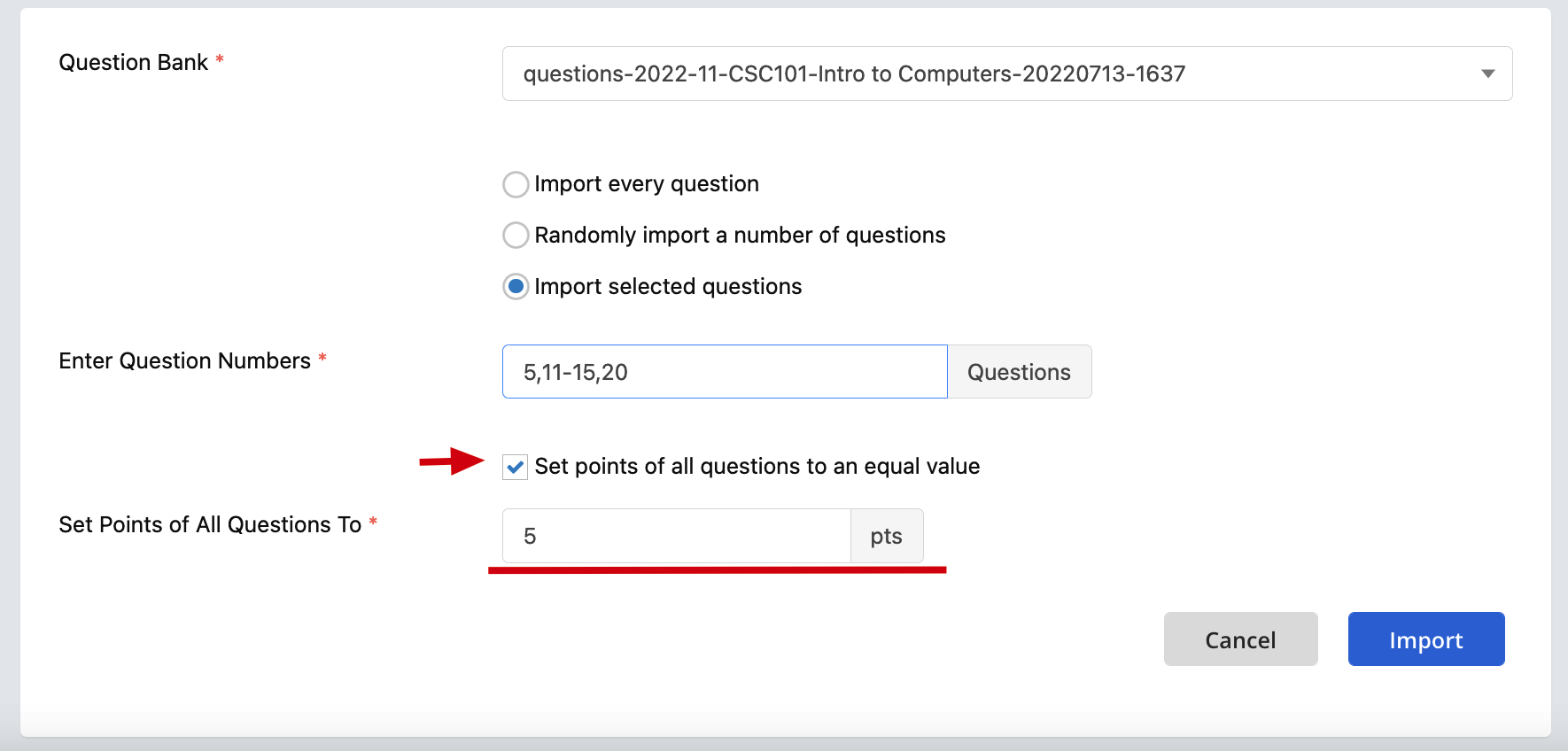 Step 5: Once you are done editing the quiz, remember to click "Done" and publish it to students.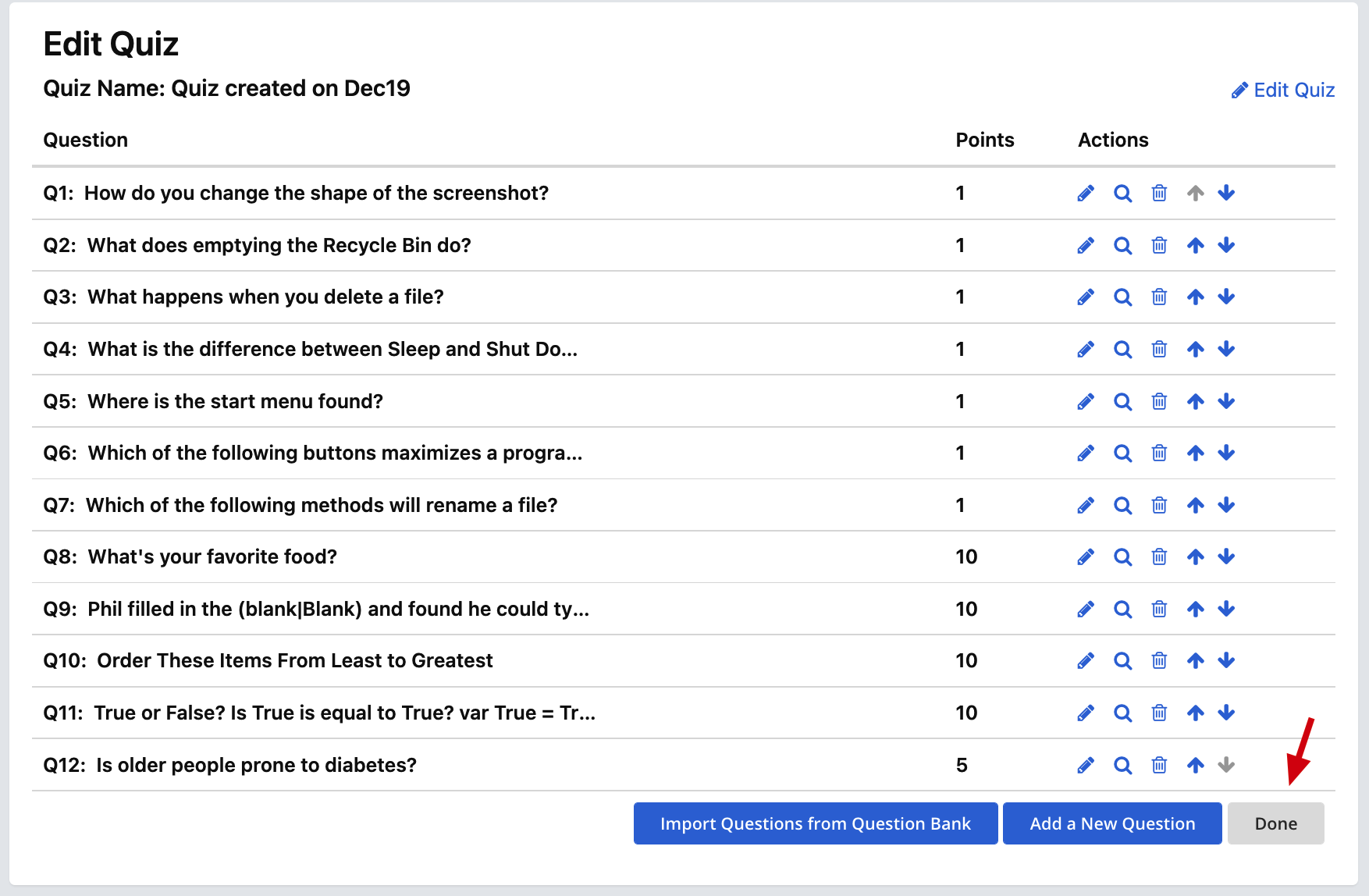 Related Readings:
Import Quiz Question Banks through QTI