1. Go to the desired post/poll/event which needs to be re-posted.
Note: Due to copyright and privacy concerns, CN only allows users to repost their own posts and public posts (visible to All CN Members).
2. Click the "Repost" link in post settings menu.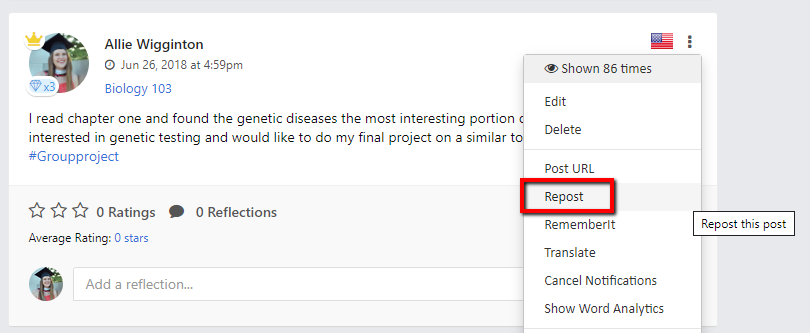 3. Another window will pop up. You may say something about the original content. Then select where you would like to repost to. Once done, click on the REPOST button.