You can add showcases to your CN ePortfolio to demonstrate your work samples, achievements, and skills in detail.
Here are a few ideas:
Add a showcase, add photos and describe your extra-curriculum activities, such as community service, summer camp, internship. 
Add a showcase to demonstrate your coursework. For example, create a showcase and name it Literature 305, write about what you have learned in this course and attach assignments and course project files. You can create multiple course showcases - each one for a different course.
Add a showcase to present your skills and competencies that potential employers are looking for. For example, create a showcase and name it "Web Design". Then write about your web design skills and projects, and support your points by attaching work samples, such design files, links to the websites you created, etc.
Adding a showcase to your CN ePortfolio is very easy:
First, go to the "Showcases" section. Click + Add New Showcase.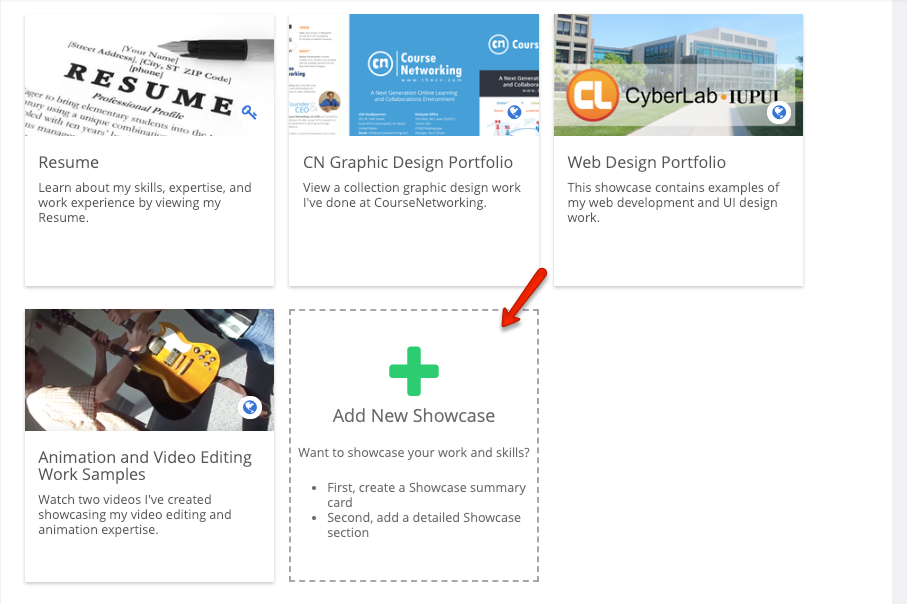 After clicking + Add New Showcase, you can create a showcase summary card. On this card, enter the title of the showcase, a summary of the showcase, and upload a cover image.
To upload a cover image, click on the camera icon. It will open the standard CN file uploader so that you can upload an image.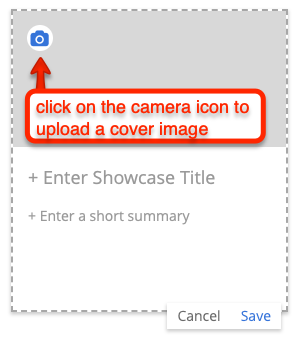 After uploading your image, you'll be able to crop it. Use the blue bounding box to select the area of the image you wish to show. Then use the four buttons at the bottom to zoom in and out and rotate the image left and right. Once you're finished editing the image, click on the UPLOAD PICTURE button.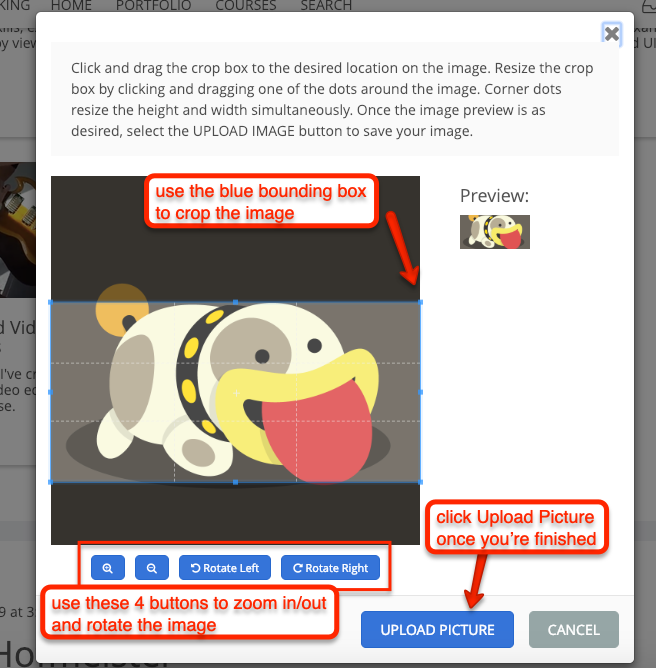 You should now see the cover photo on the showcase summary card. Next, you can click on + Enter Showcase Title to enter the title.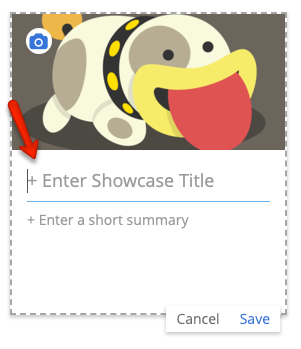 Then click on + Enter a short summary to type out a short description for this showcase.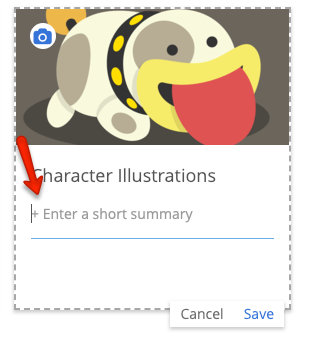 Once you are completely finished with creating the showcase summary card, click on Save.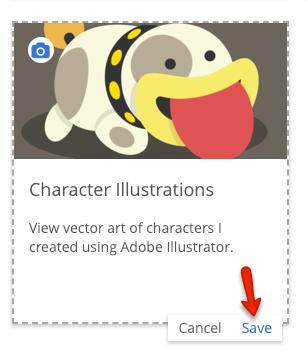 If you only wish to build the showcase summary card, you can stop here. You can always come back and build the full showcase at a later time. To begin building the rest of your showcase, click on Add Detailed Showcase Section.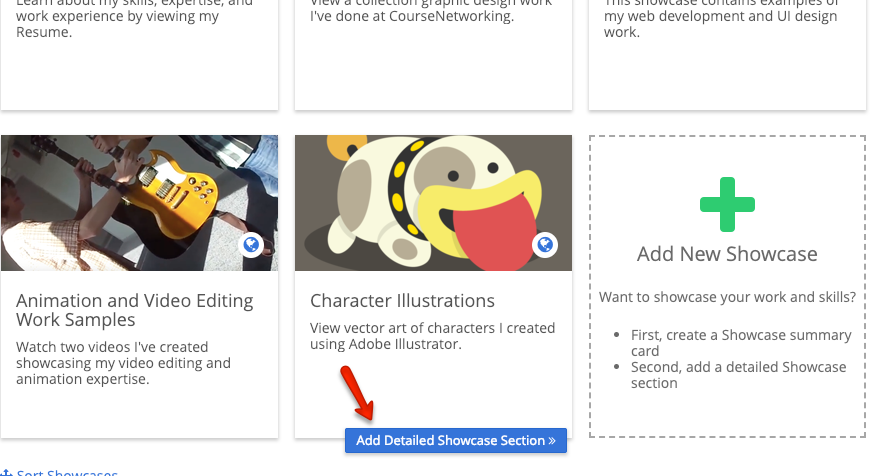 You will be taken to this simple text editor to begin building the details of your showcase.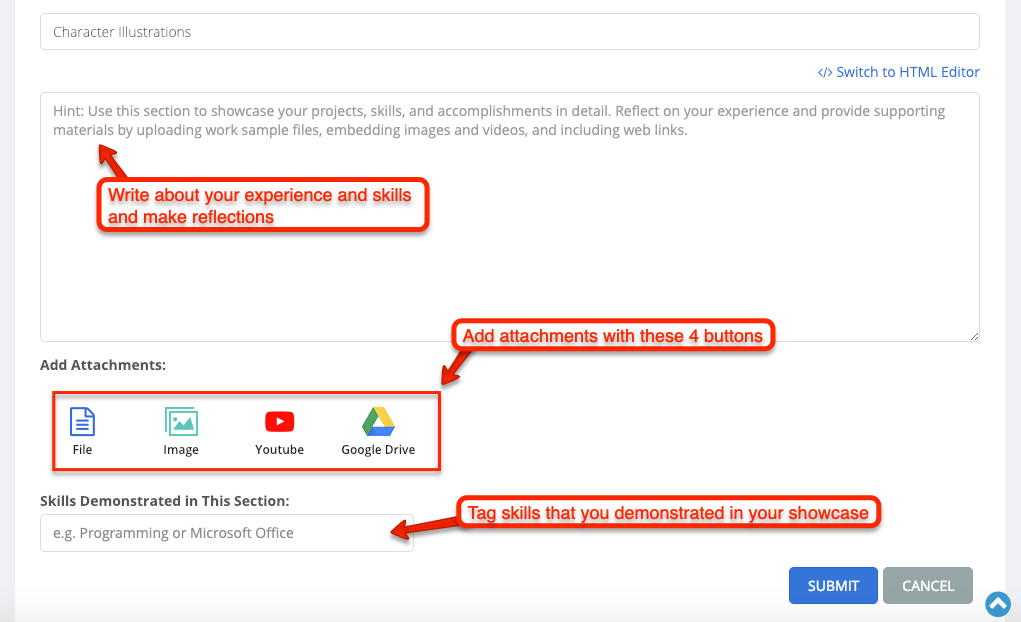 After a showcase is created, you can edit the summary card from the icons on the top. These icons are shown when you hover over the color/image area. By clicking anywhere on the summary card, you will be directly taken to the detailed showcase section.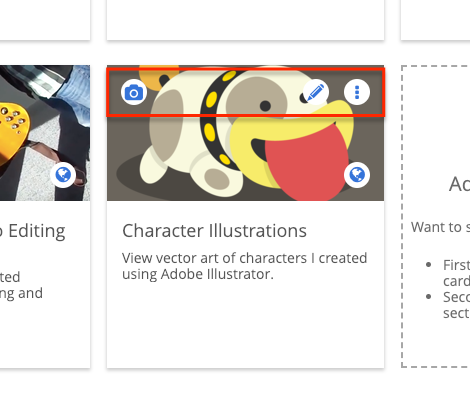 You can make edits, remove, copy the showcase URL, and adjust its visibility settings from the upper-right corner of the section.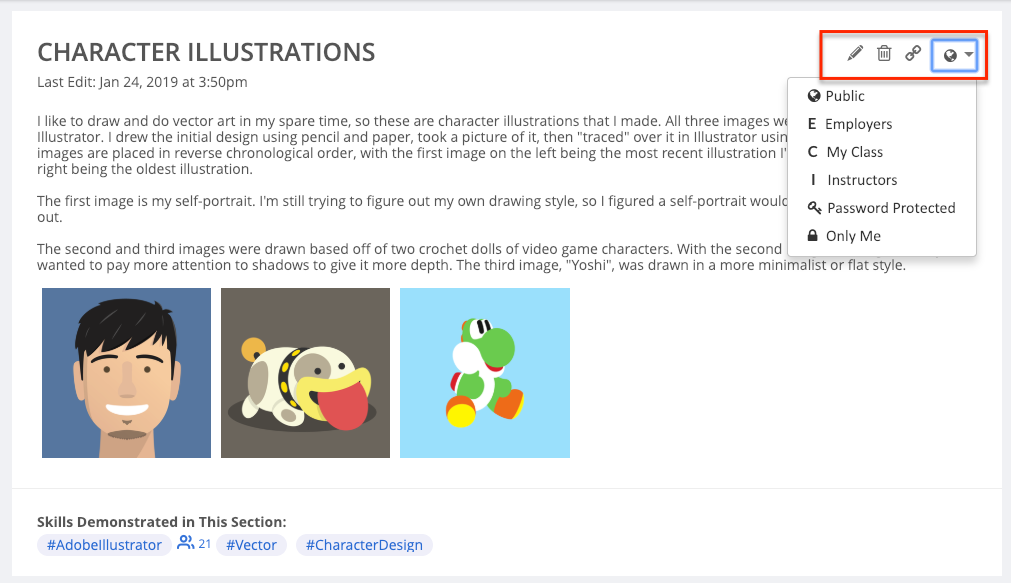 If you need to submit your showcase for an assignment, you can click on the link icon to copy the URL of your showcase for submission.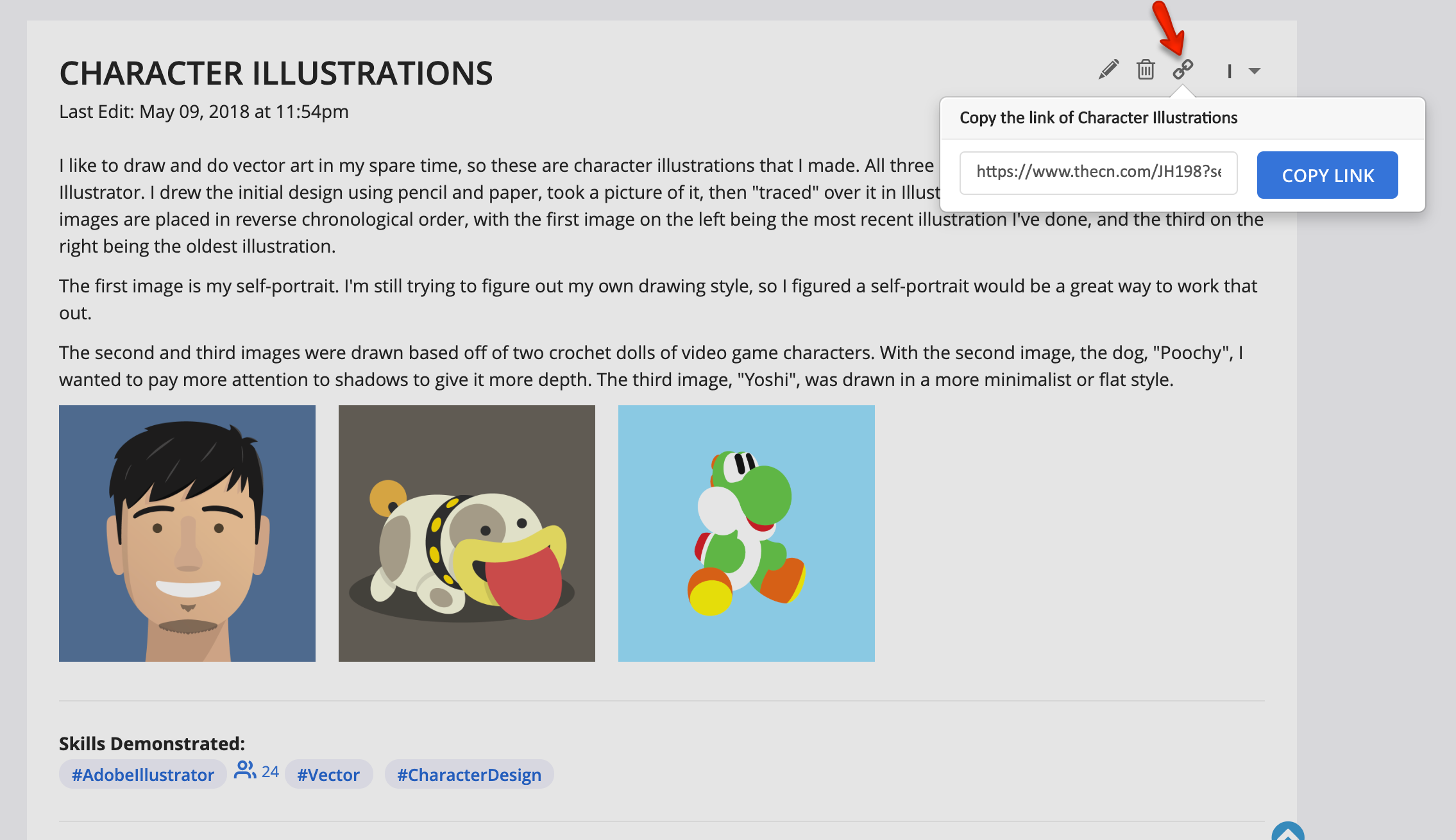 To create showcases with advanced formats, please read Add Sections to your CN ePortfolio using HTML editor.
To reorder sections, please read ePortfolio Menu.