The showcases on your ePortfolio give you an opportunity to demonstrate your skills and experiences in depth. Read this article for steps to create a showcase. 
If you want to use advanced showcase formatting options, first, switch from the simple text editor to the HTML editor.
NOTE: If you switch back from the HTML editor to the simple editor, you will lose all the formats and embedded images, files, and videos. Only text and links will be kept.
In the showcase HTML editor, you can easily embed images and online videos and attach documents. 
STEP1: Create a new showcase by building your summary card. When finished click the link that says "Add Detailed Showcase Section >>"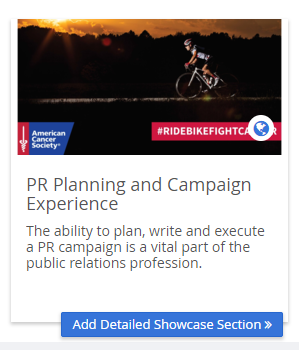 STEP2: Select Switch to HTML Editor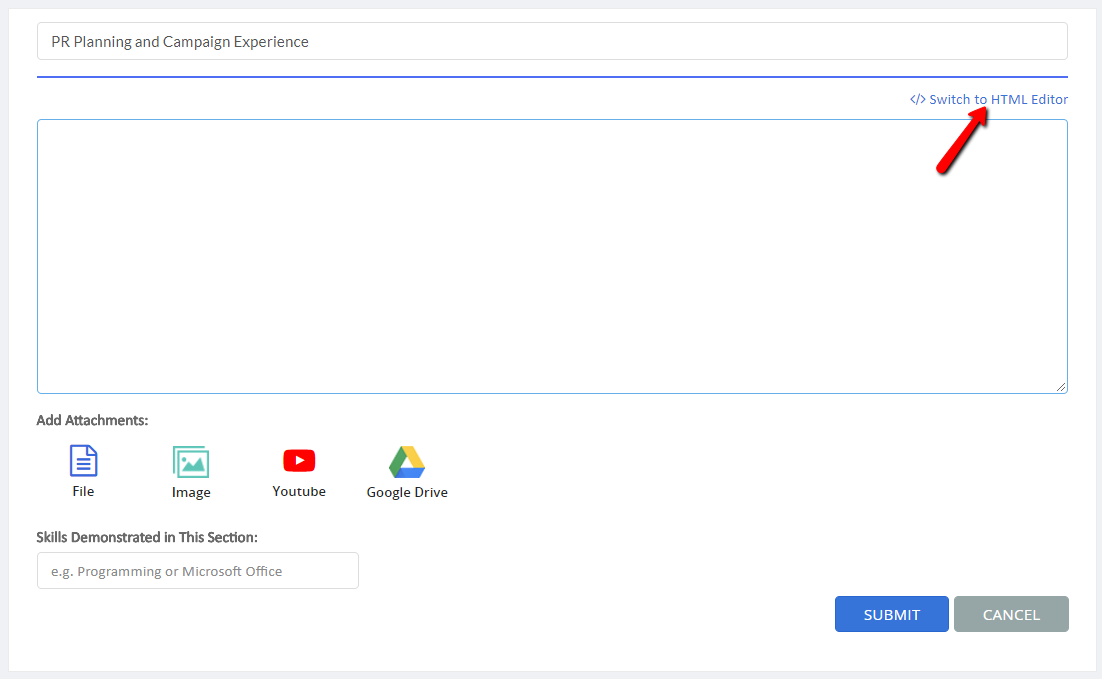 Types of Advanced Editing Tools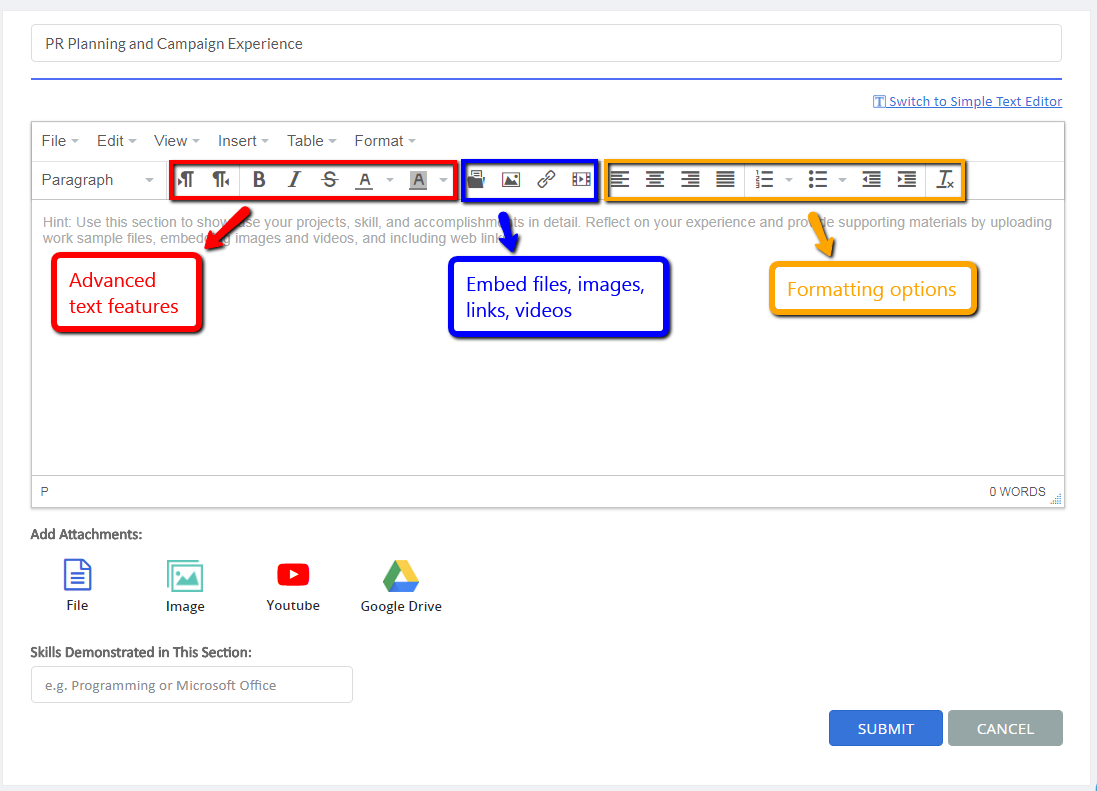 Tables:

 to give your showcase a cleaner and more organized layout, you may use tables to manage your content. 
STEP1: Select the number of rows and columns for your table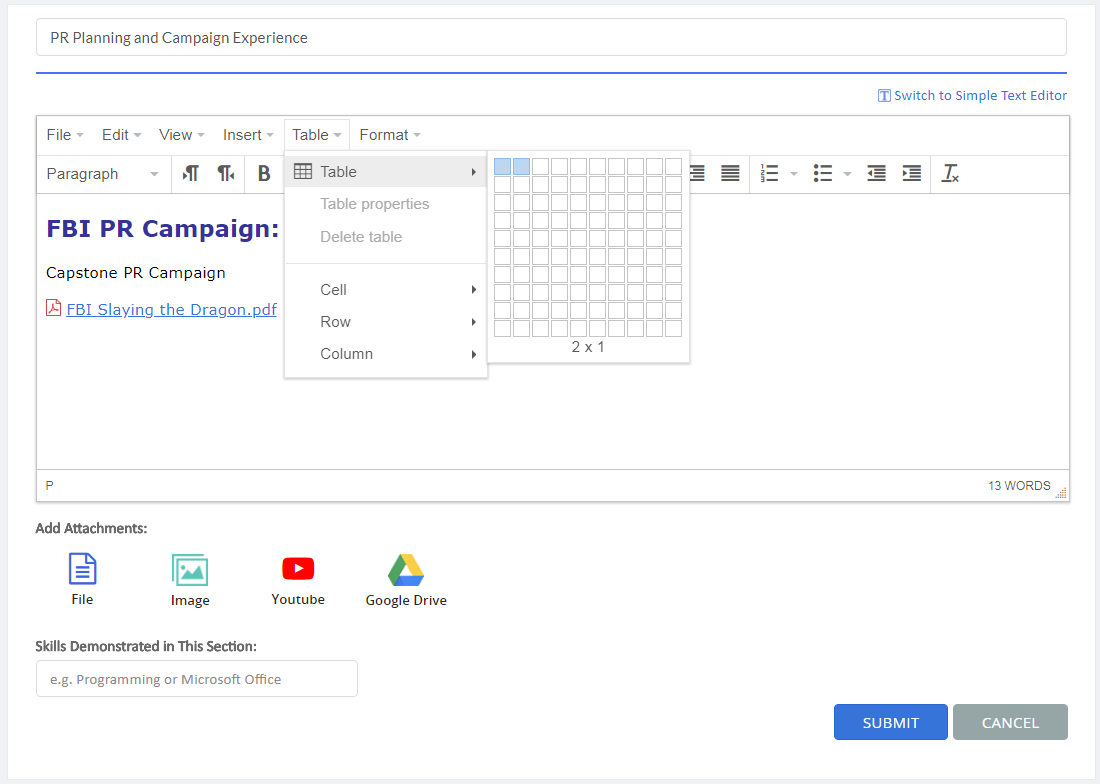 STEP2: Click on the box you'd like to place your content. Begin typing, add a link, insert an image, or video by clicking on the file, image, link or video icons on the toolbar.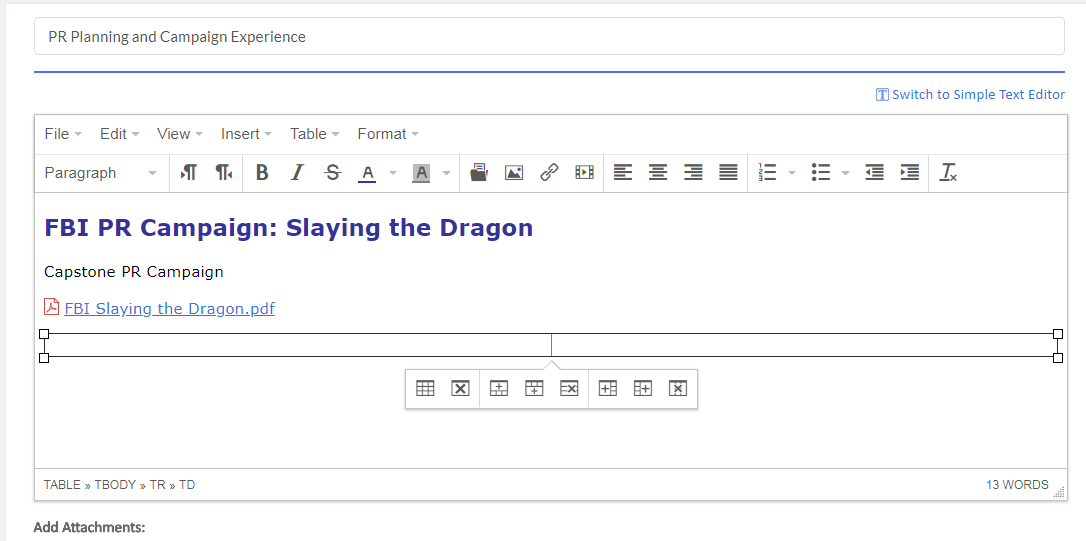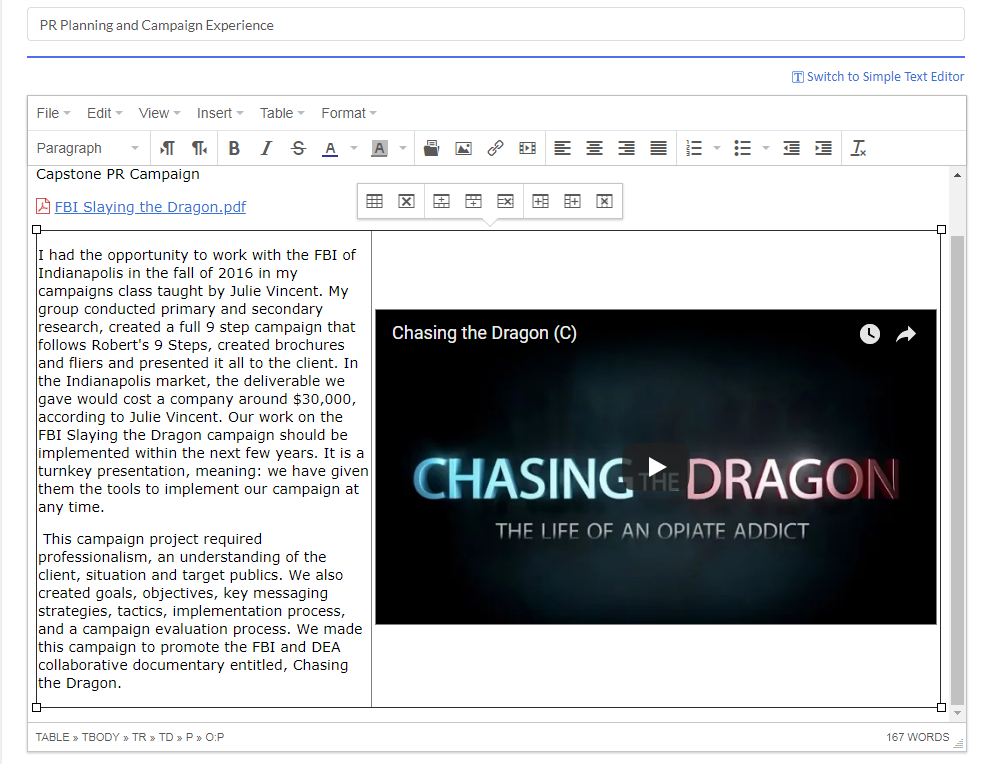 STEP3: Use this box to add or delete rows and columns
STEP4: Add spacing, borders, and other advanced features by clicking on table properties

For example, below is a common spacing problem: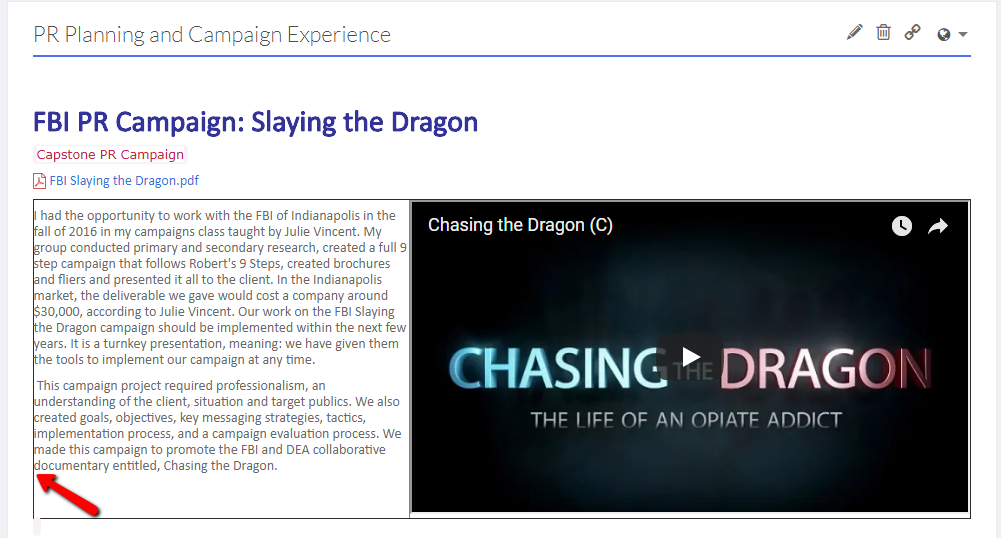 Here's the solution, within table properties.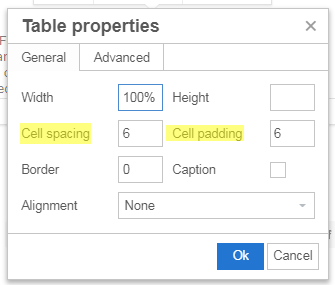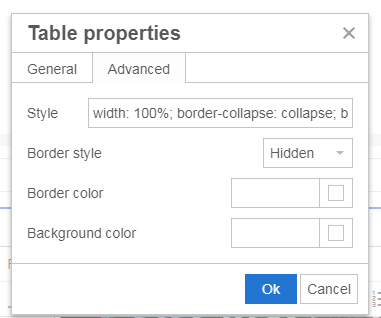 View this showcase on the CN user's ePortfolio here: https://www.thecn.com/AW203/user_section/58811d42eefd09cb338b4572