When you take a CN Classic course that has set course completion conditions, you should see this pop-up message when you enter the course. It reminds you that you can always click the red checkmark icon to check course completion requirements or claim completion of the course.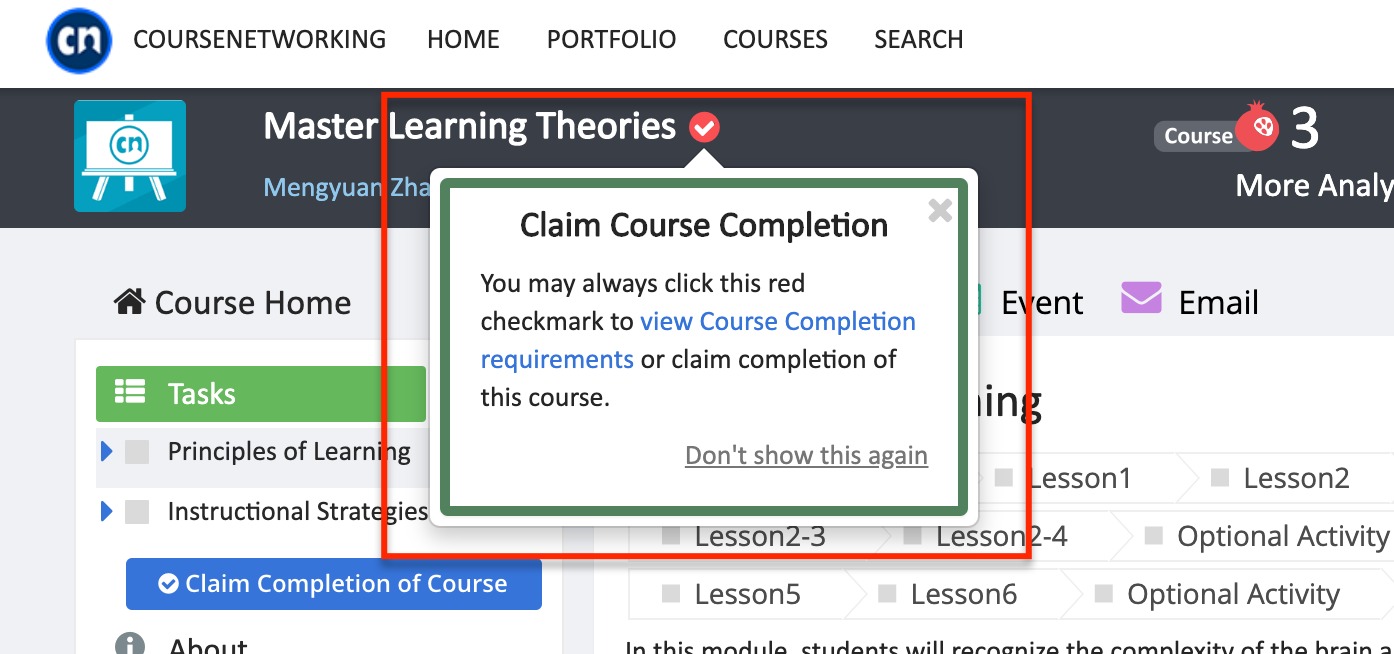 When you claim completion of the course from the red checkmark icon or the blue button at the bottom of the Task tool, if you haven't met all the requirements, you will see a checklist. The items with a green checkmark are the ones that you have completed. The items that don't have the green checkmark are the ones that you still need to work on. At the bottom of the list, you can see whether a course completion badge and/or a certificate has been set up.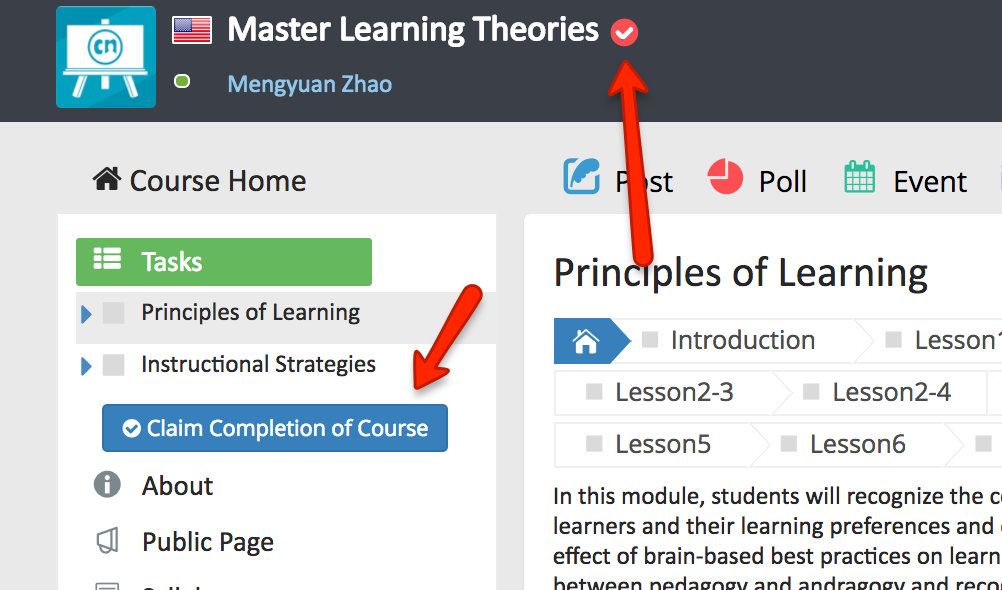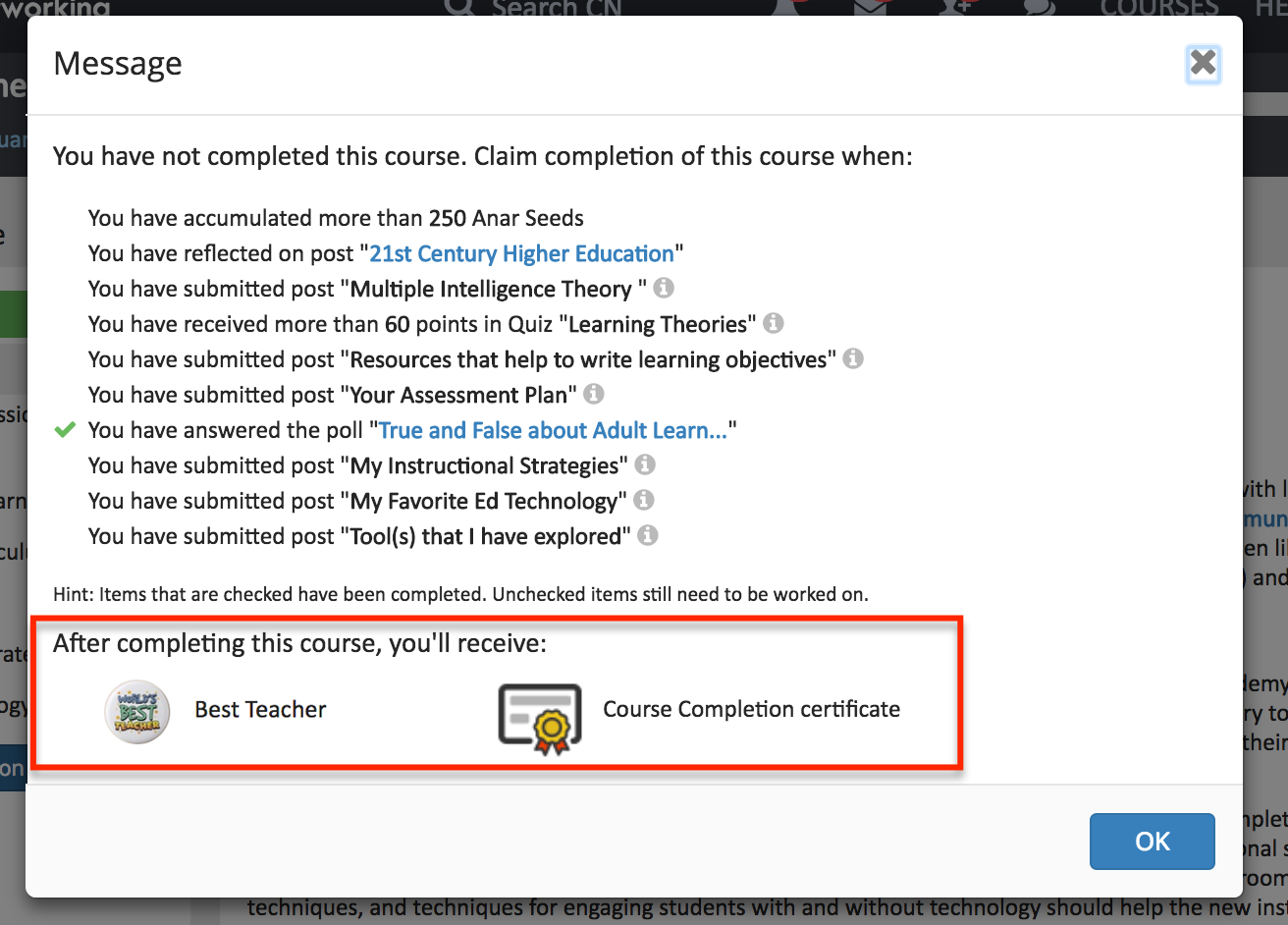 If you have completed all of the requirements, you will see this cheerful congratulations pop-up. It informs you that you have earned the course completion badge and/or certificate.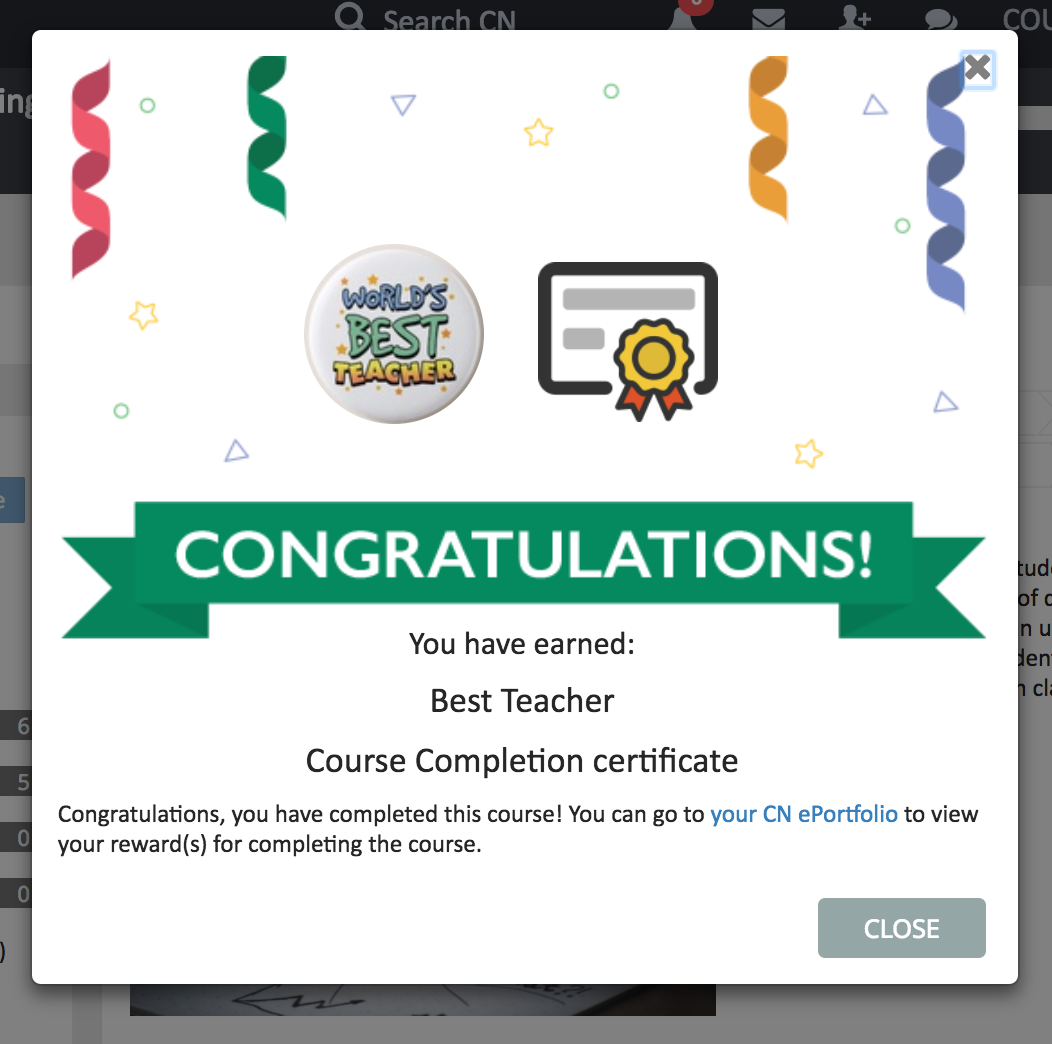 Note: you will also receive a system notification and an email notification. Both of them will congratulate you and remind you to view the badge and/or the certificate on your CN ePortfolio (profile page).
When you go to your ePortfolio, you will find the course completion badge on the "Badges" section and the certificate on the "Documents" section.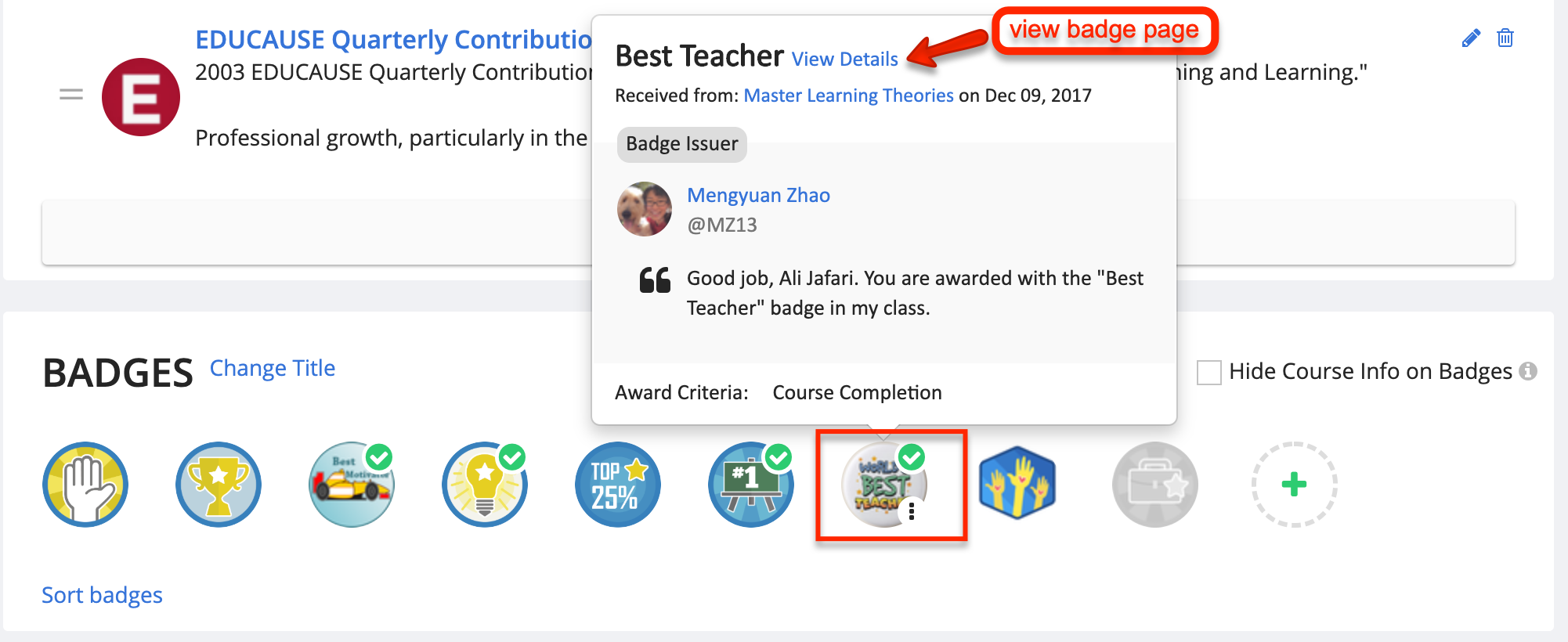 Note: hover over the badge and click "View Details" in the badges pop-over to view the detailed badge page and share the page URL with others.

Note: click the certificate icon to view you the certificate PDF. You can download it.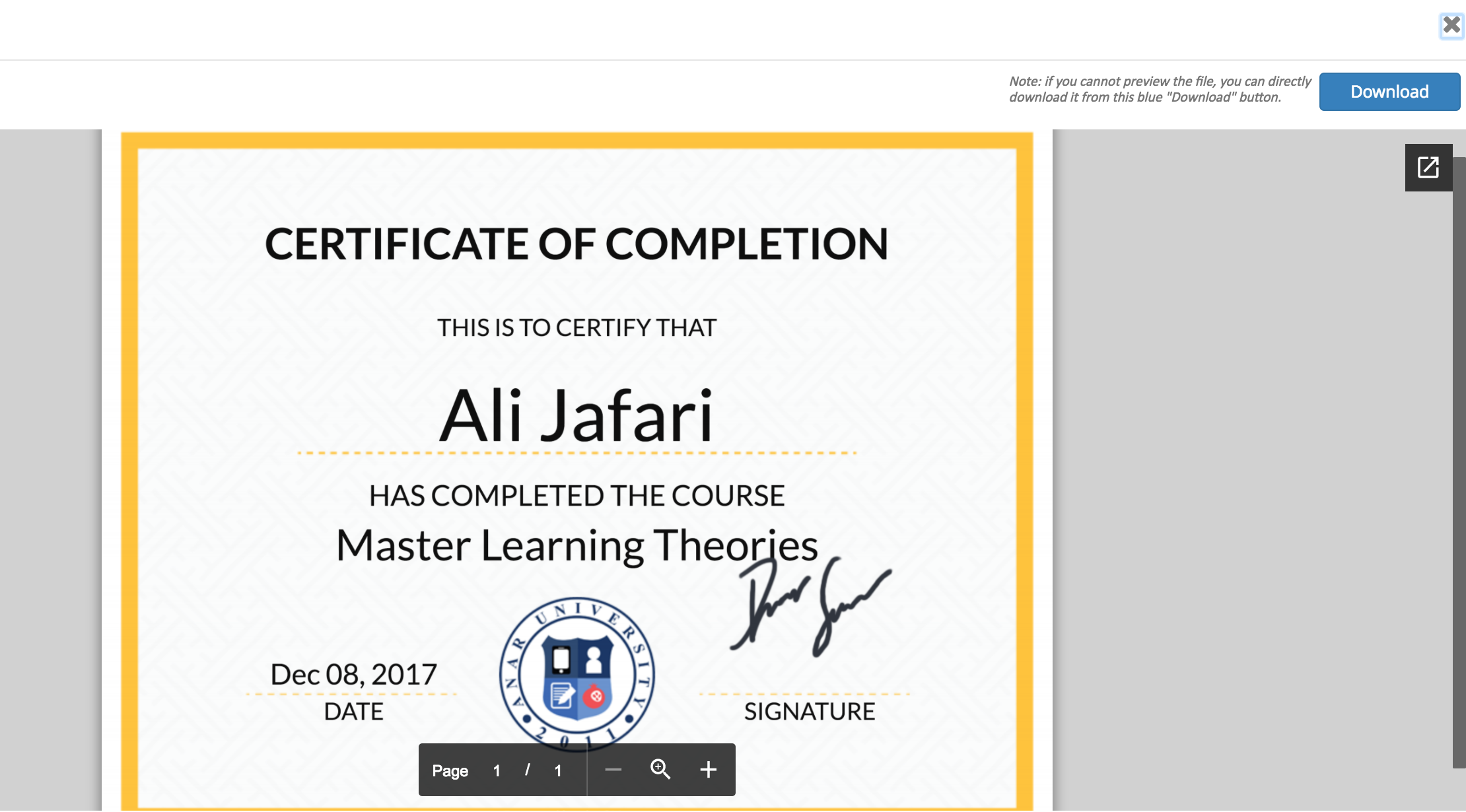 The certificate is hidden on your ePortfolio by default. If you want to show it to others, you need to click the three-dot icon, select Edit, and change its visibility setting. In this example, we set up a password for it.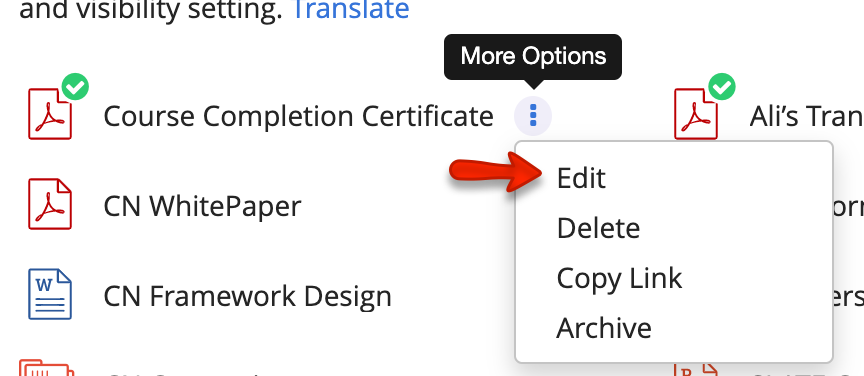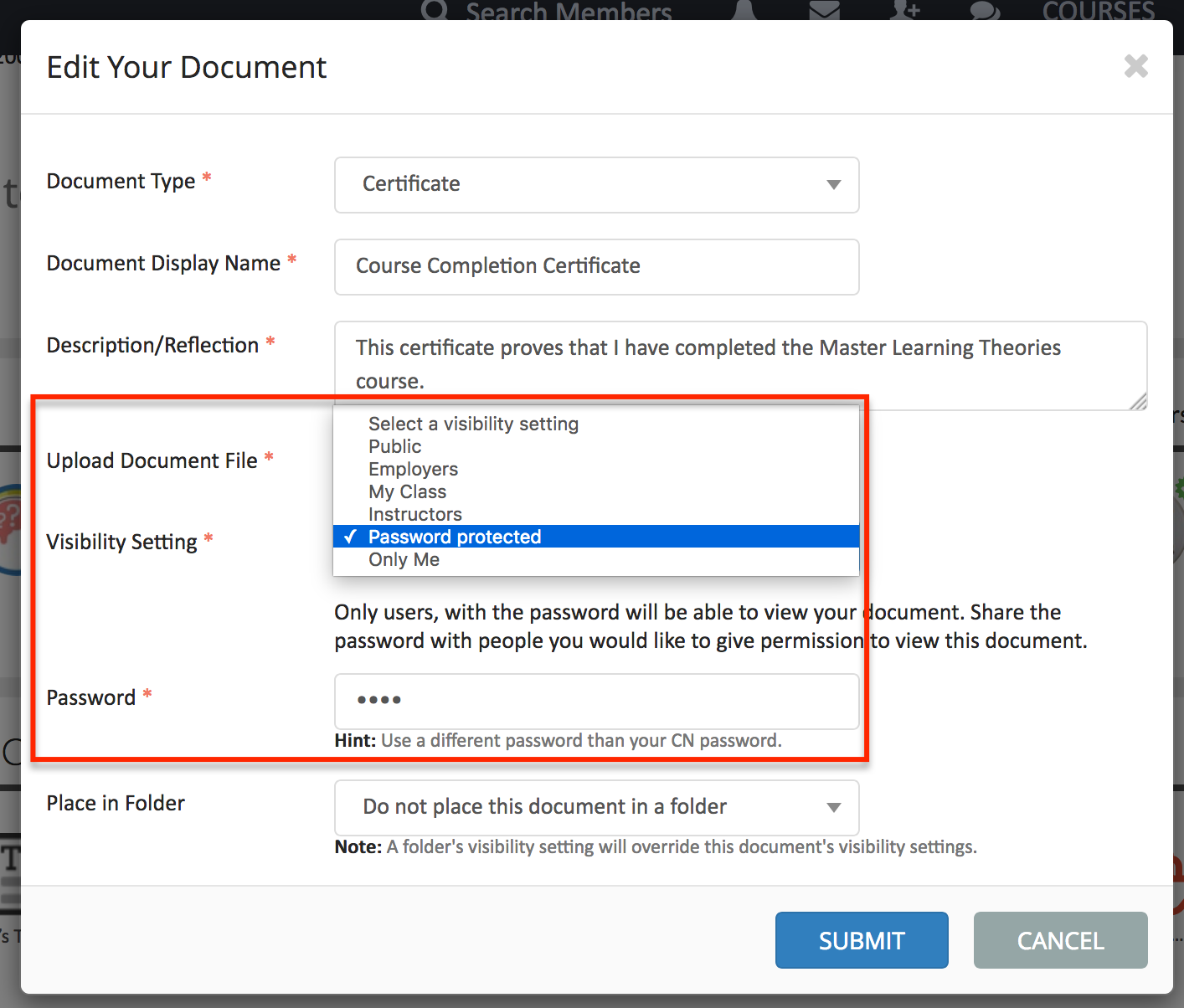 Then you can grab the link of the certificate and share it with others such as your instructor, academic advisor, potential employers, admission officer, or parents. Remember to also share the password so that they can access the document.

Read related articles:
Course Completion Requirements, Badge, and Certificate (Instructor Guide)