CN can be integrated into all major learning management systems (LMS), such as Canvas, Blackboard, Moodle, Desire2Learn, etc. No matter which system you are using, the following steps apply:
STEP 1: Click the CourseNetworking/CN Post/CN ePortfolio tab or link in your LMS. It could be on your LMS' main navigation, the left course menu, in a Module, or somewhere else.
STEP 2: After clicking the CN Post tab, you will see this page.

Scenario 1: If you do not have a CN account or you would like to create a new account, click the green CREATE A NEW CN ACCOUNT tab. You will then be taken to the page below to create a CN account. Your LMS sends your institution email address as an identifier to create the CN account. Enter any necessary information and check the box to agree to CN Terms of Services and Privacy Policy. Then click CREATE CN ACCOUNT.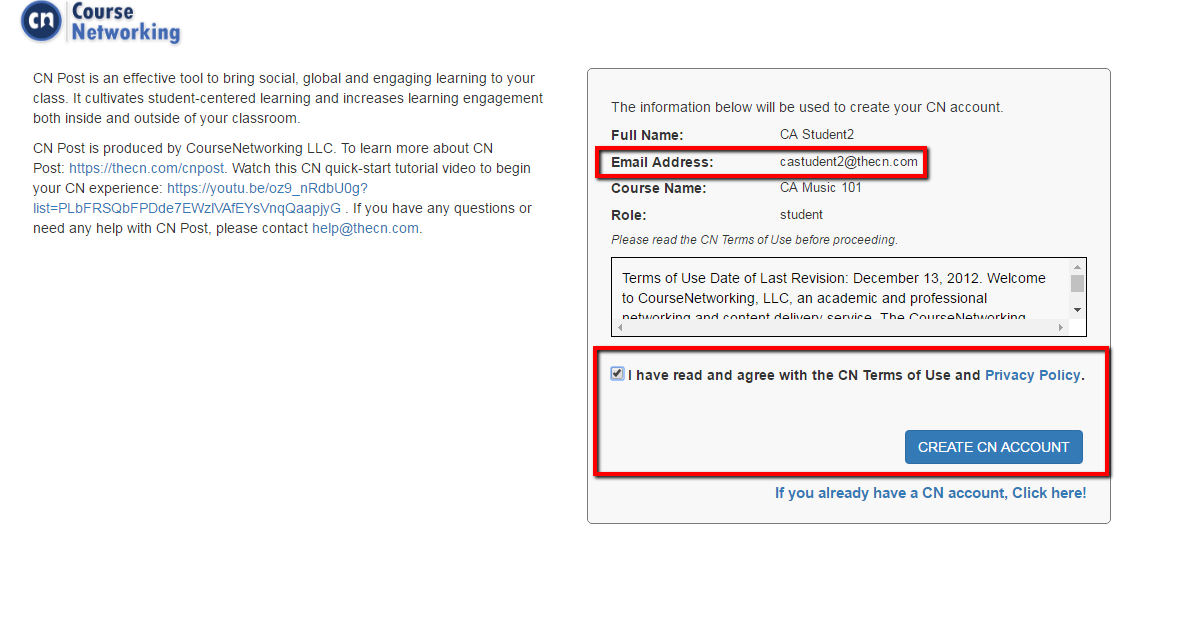 Scenario 2: If you have already had a CN account and would like to continue using it, click the blue LET ME USE MY EXISTING ACCOUNT tab. You need to enter the email address/CN number and password of your existing account to link accounts.
Note: sometimes your LMS may not be able to give CN an English name and/or an email address. In this case, you also need to enter your English name and a valid email address you would like to associate with your CN account.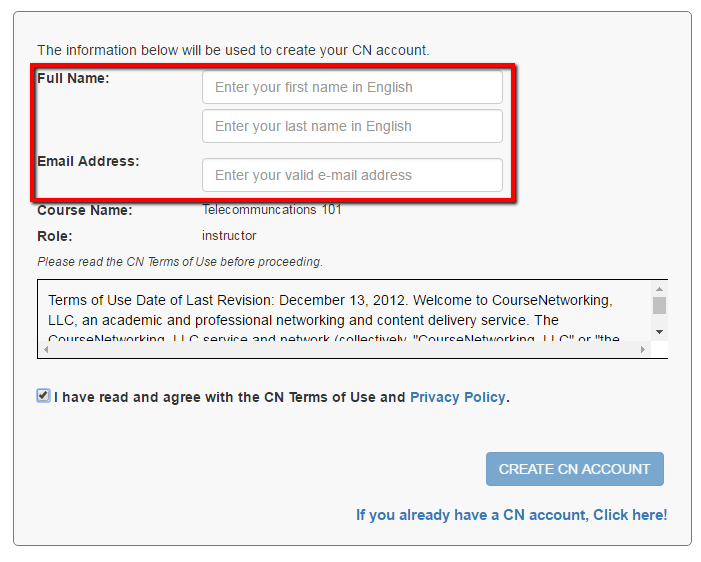 STEP 3: After clicking the blue CREATE CN ACCOUNT button in the previous step, CN will display this information to you. Please read it and memorize your CN number.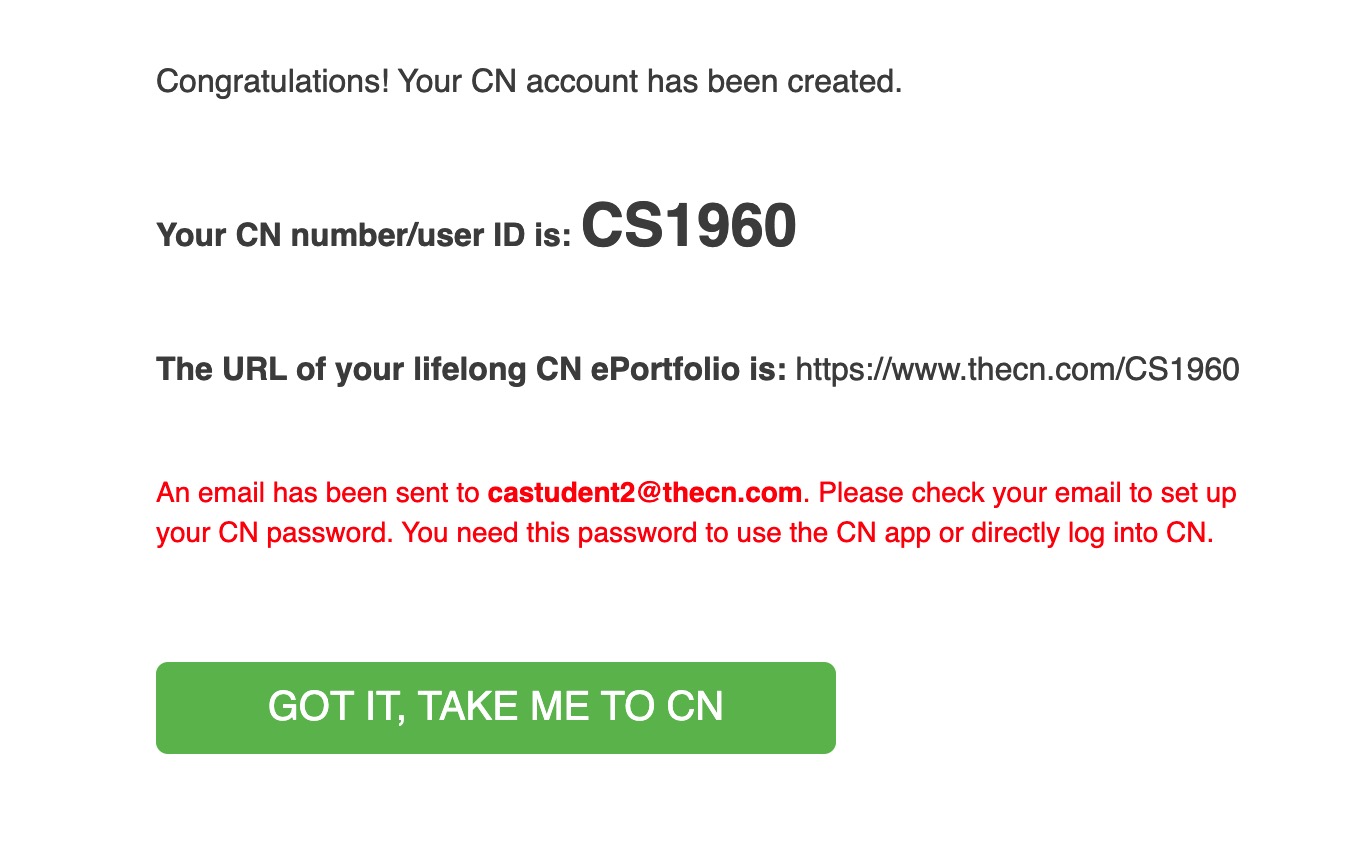 After clicking the green GOT IT…button, you will be taken to the corresponding CN page.
Please note that you only need to go through this procedure once. After your CN account is created or linked, you will be directly taken to CN even if you do the click-through from other courses of your LMS.