CN sends notifications to the user email that is associated with the CN account. The frequency of each type of notification can be adjusted following these three steps:
STEP1: Click the account settings gear icon located in the upper-right corner of the site, then select the "Email Notification" option.
STEP2: Modify the frequency of each notification to what you prefer. There are four options: Immediately, Daily, Weekly and Never.
Note: We removed the Every 4 Hours option in August 2018. Any items that had this frequency were set to Daily.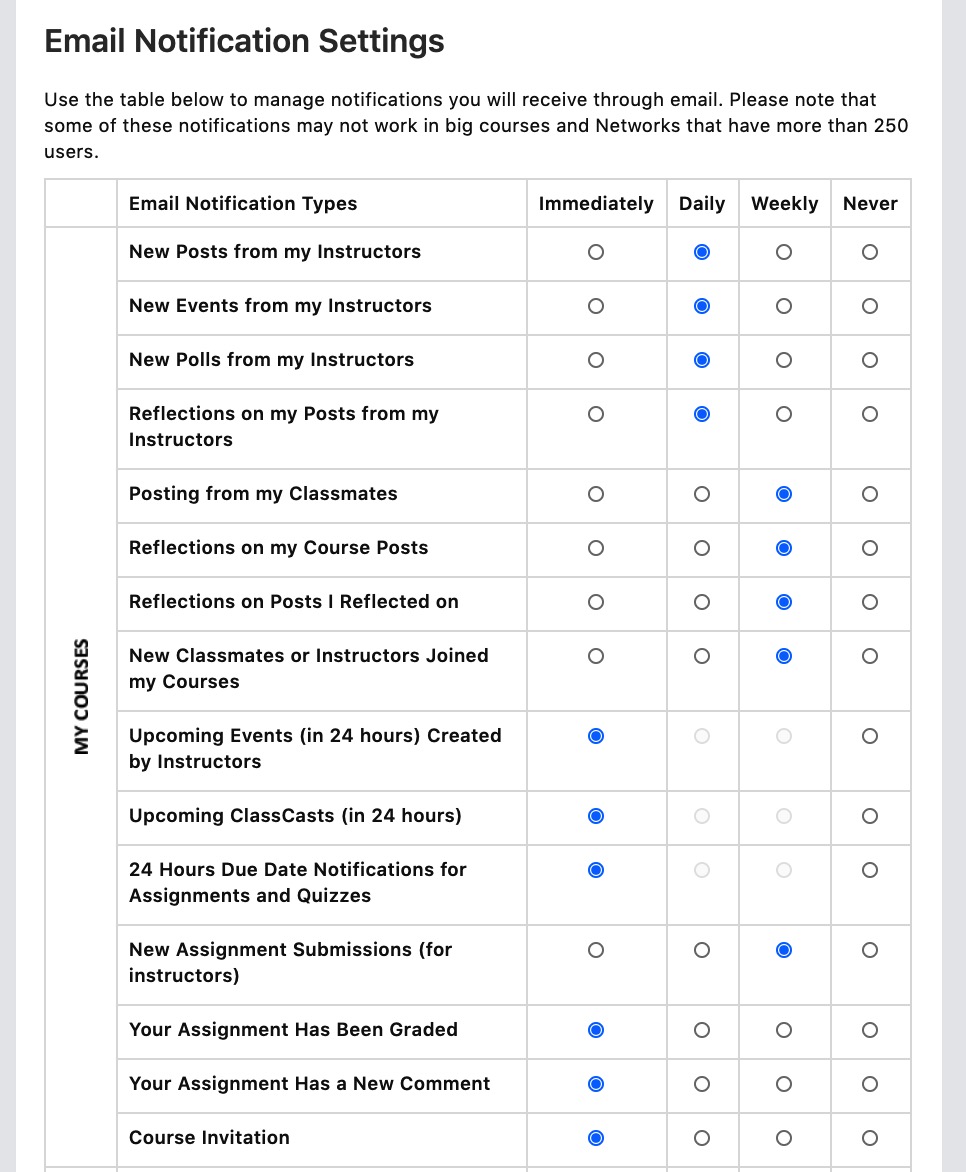 SETP3: Once done, remember to click SAVE ALL at the bottom of the table.